Carmel Highlands is a community perched high above the Pacific Ocean, at the northern tip of the famous Big Sur coast in Central California. While you will find fun things to do in Carmel Highlands, its chief draw is its seclusion and serene beauty, away from the more touristic parts of the region.
It's a great place to base yourself for a vacation in Big Sur, if you don't mind a bit of driving.
Lush canyons with every shade of green you can imagine. Waves in the distance, crashing against white rocks on the shore. The sharp tap-tap-tap of a woodpecker as it attacks a dead pine stump. A cool breeze gently rippling the old man's beard hanging from oaks. Can you think of a more tranquil ambience?
Some links on this page may be affiliate links. If you click an affiliate link and make a purchase, we may receive a small commission, at no extra cost to you. For more details, refer to our disclosure.
Carmel Highlands makes for an utterly relaxing weekend getaway from the SF Bay Area or from the LA area. It's blissfully serene, yet the attractions of Big Sur to the south and Carmel-by-the-Sea and Monterey to the north are only a few minutes away by car. It is the best of all worlds!
Considering a getaway to Carmel Highlands? Read on to discover the best things to do, plus our suggestions for where to stay and eat.
Things to Do in Carmel Highlands
Take in the Jaw-Dropping Ocean Views
Because of its location high up in the hills just east of California Highway 1, Carmel Highlands offers fabulous views over the Pacific Ocean. On a fog-free day, the spectacular aerial views will stop you in your tracks.
If you plan to spend a night (or more) in Carmel Highlands, we highly recommend splurging on a room with an ocean view. If you are just visiting for the day, drive up to a viewpoint and snap photos.
We stayed for a month in a vacation rental on Cypress Way and found amazing viewpoints along nearby Mt. Devon Road, but other roads here may offer similar vistas. Roads here are hilly and narrow, so be sure to find a safe parking spot if you want to get out to admire the view and take photos.
Enjoy Long Walks past Canyons and Hillsides
With its picturesque hillsides and canyons, Carmel Highlands is the perfect place for strolls, or for bracing walks. We had both foggy days and clear sunny days here, and the landscapes looked amazing no matter the weather.
We started each of our days in Carmel Highlands with a walk all the way down to Highway 1, and back up Fern Canyon Road to Cypress Way (a good workout!), but you can stroll shorter, more level stretches of road as well.
Along the way, stop to admire the tall skinny pines shooting straight up from the canyon floor to the sky, the mature oaks draped with silvery green old man's beard, and the variety of shrubs and creepers. Many homes here have pretty gardens as well.
Along Cypress Way, we found a cute cypress tree tunnel to photograph! There's also a Little Free Library at the end of the road, and we borrowed a couple of books to read in the evenings during our stay.
Chase Wildflowers in Season
If you enjoy wildflowers, visit Carmel Highlands in the spring, when it is flush with wildflowers: you will see them along the sides of the roads and in every green space in the area.
During our walks in Carmel Highlands, we photographed more than twenty-five varieties of wildflowers, from wild rose and wild iris to ceanothus, poppies, bush lupine, mallow, daisies, and many others.
If you enjoy cultivated plants, enjoy the many charming neighborhood gardens as you walk. Many of them feature Pride of Madeira, with its showy purple flower stalks, and the pretty pink Cecile Brunner climbing rose.
Go Birdwatching
Birdwatchers will love their walks in the Carmel Highlands area. We saw numerous varieties of land birds on our walks, and were happy we had packed our Celestron Trailseeker compact binoculars and our Panasonic Lumix DC-ZS70, a tiny little digital camera with zoom lens that takes great shots of birds and wildlife.
Steller's jays and California scrub jays flit through the trees, their blue bodies flashing in the sun. California quail peck at the dirt by the side of the road. Acorn woodpeckers cling vertically to the bark of pine trees. Dark-eyed juncos continue poking at the dirt even when you draw near: they are not skittish at all!
During our Carmel Highlands visit, we were happy to spot downy woodpeckers and Northern flickers, species we had not seen before. And we captured some nice shots of a magnificent red-shouldered hawk.
You don't really have to go somewhere special to see birds in Carmel Highlands. We spotted many from the deck and windows of our vacation rental, and many when we walked around the neighborhood.
Enjoy Monastery Beach
Just down the hill from Carmel Highlands, along Highway 1 North, is Monastery Beach, a long and wide crescent of white sand. It is one of the most beautiful beaches in Monterey County. Monastery Beach is a popular strolling and sunbathing beach on bright sunny days. Kids enjoy sand play.
Bring beach chairs or a blanket and catch some rays while you savor the view of the ocean, or enjoy a picnic by the water. Observe the sea birds, and look for migrating whales out in the ocean during winter and spring.
Monastery Beach is not a swimming beach: the undertow here is extremely dangerous, and rogue waves have been known to sweep unsuspecting visitors out to sea. Stay well back from the water and do not turn your back on the ocean.
Parking for the beach is along Highway 1. There are quite a few spots, but they do fill up during the day on nice weather weekends.
Snap Photos of the Carmelite Monastery
Monastery Beach gets its name from the Carmelite Monastery, located just across the road from the beach. Five Carmelite nuns populated the new foundation in Carmel when it was established in 1925. The current permanent structure was completed in 1931.
The church and tower are beautiful, and you will want to snap lots of photos. Mass is offered every day of the week except Thursdays, and if you attend the Sunday morning mass at 9 a.m., you can hear the cloistered nuns chant.
Stroll the Gardens of the Monastery
The grounds and gardens of the Carmelite Monastery are beautiful. There are lush plantings, colorful flowers in season, and many benches and seats so you can sit for a while and savor the meditative silence, broken only by the chirping of birds.
Walk the little pathways to see the plants and flowers and little statues and fountains up close. Enjoy the gorgeous views of the ocean across the road. Look for birds and little creatures: we saw quail, finches, and a little rabbit!
Hike the Carmel Meadows Trail
Carmel Meadows Trail is an easy, short, and scenic trail that runs along the bluffs at Carmel Meadows Beach, the lesser known beach that lies between Carmel River State Beach and Monastery Beach.
Enjoy expansive ocean views as you walk, and wildflowers in season. You can access the beach from the trail, but note that Carmel Meadows Beach is not a swimming beach. A section of the trail runs along Carmel River, at the northern end.
The trailhead for Carmel Meadows Trail starts at the north end of Monastery Beach, where you will find a little bit of streetside parking. You can also pick up the trail a little further north, parking at the junction of Cuesta Way and Ribera Road.
Marvel at the Sunsets
Carmel Highlands is a fabulous place from which to enjoy west coast sunsets. Many viewing areas face directly west, offering a full view of the sun setting over the Pacific Ocean.
Watching the sunset from the deck of our vacation rental was a highlight of our evenings in Carmel Highlands.
Winter and early spring tend to bring the most colorful sunset skies. In the summer, the marine layer, which forms over the ocean in the evening, obscures the sunset most days.
Enjoy Pretty Carmel Meadows Beach
Carmel Meadows Beach is picturesque, and less crowded than Monastery Beach or Carmel River State Beach. It is great for walking, clambering over rocks when the tide is out, sunbathing, sand play, and picnicking.
Enjoy expansive views of the Pacific Ocean on bright sunny days. Waves are dangerous here, so swimming is not advised. Do not turn your back on the water.
The crescent of sand is punctuated by colorful rocky patches and boulders. You will see lots of birds! Looking back to land, admire the cliffs, draped with colorful ice plant and wildflowers in season.
Explore Point Lobos State Reserve to the North
Just three miles north of Carmel Highlands lies Point Lobos State Natural Reserve, which is one of the most beautiful state parks you can visit, not just in California, but in the whole country.
Walking the oceanfront trails at Point Lobos is both relaxing and rejuvenating. Explore tide pools, observe marine life and birds, and enjoy the coastal flora. Trails here are not taxing, and if you are a plein air painter or landscape photographer, you will want to allow lots of time at the park.
Bird Island Trail winds through a series of beautiful landscapes to end at the namesake island, where hundreds of birds nest in season. Sea Lion Point Trail takes you to a viewpoint from where you can see and hear masses of sea lions huddled on offshore rocks.
South Shore Trail features expansive views of the ocean on one side and the coastal hills on the other. Cypress Grove Trail takes you through a grove of native Monterey cypresses, one of only two places where you can find the native species today.
Explore Garrapata State Park to the South
A few miles south of Carmel Highlands is the wild and wonderful Garrapata State Park, home to some of the most stunning scenery along the Big Sur Coast. The park is also home to a picturesque white sand walking beach.
There are two main areas to explore at Garrapata State Park. At gates 7 and 8, about five miles from Carmel Highlands, is beautiful Soberanes Point. Here you can hike the short Garrapata State Park Bluff Trail, or the Soberanes Point Trail around Whale Peak. You can also do the strenuous Soberanes Canyon and Rocky Ridge Trail loop.
At gates 18 and 19, you will find Garrapata State Beach, great for walking, sunbathing, picnicking, sand play, and photography. Trails meander along the bluffs above the beach, making for very scenic walks. In the spring, don not miss the Calla Lily Valley in bloom!
Things to Do Near Carmel Highlands
The towns of the Monterey Peninsula are located just a short drive north of Carmel Highlands, offering plenty of activities, great dining and shopping, and wine tasting for adults.
Pacific Grove is a quiet town with a spectacular oceanfront and a quaint downtown full of heritage homes and colorful murals. Monterey is home to Cannery Row, the Monterey Bay Aquarium, and world-class whale watching.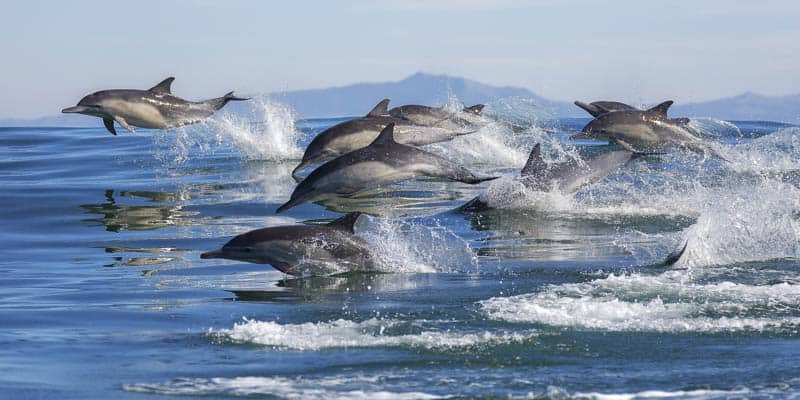 In Carmel-by-the-Sea, stroll the charming village, where you will find dozens of unique stores, wine tasting rooms, and art galleries. Carmel's architecture is lovely as well.
Carmel Valley features a more rustic ambience, with several top-notch wine tasting rooms and quality eateries. Pebble Beach offers the scenic 17-Mile Drive.
South of Carmel Highlands stretches the super scenic Big Sur Coast, with redwood groves, waterfalls, and epic hikes. Carmel Highlands makes a great base from which to explore Big Sur attractions in depth.
Getting to Carmel Highlands, California
Monterey Regional Airport is located about 10.5 miles from Carmel Highlands, with flights from several major US cities. Many visitors to Carmel Highlands arrive by road: the community is located along scenic California Highway 1.
At a little over two hours by the highway, Carmel Highlands is one of the many fun weekend getaways from San Francisco (or the SF Bay Area) you can do. In fact, Carmel Highlands can be a great day trip from the SF Bay Area as well, or a fun stop on a Big Sur road trip or a longer California coast road trip.
From LA to Carmel Highlands is just about a 5.5-hour drive, which works for a weekend escape, especially if you plan a visit on a long weekend. You can also plan a longer vacation and explore more of Big Sur and the Monterey Peninsula from your base in Carmel Highlands!
Looking for a car rental for your Carmel Highlands getaway? Check out Discover Cars: they scour multiple providers to get the best price for you. Book your car with Discover Cars now!
Where to Stay in Carmel Highlands, CA
Hotels in Carmel Highlands, CA
Hyatt Residence Club Carmel Highlands Inn has a stunning location overlooking the coastline and the Pacific Ocean. The property features an outdoor heated pool and a spa. Accommodations include guest rooms, timeshare suites, and 2-level townhomes with kitchens. Book on booking.com | Book on hotels.com
Tickle Pink Inn is located high above the bluffs, with commanding views of the Pacific Ocean. Rooms feature European bedding, fireplaces, and private decks with fabulous views. The hotel hosts an evening wine and cheese reception and offers pastries at breakfast. Read reviews on Tripadvisor
Vacation Rentals in Carmel Highlands, CA
This charming cottage by the sea can sleep up to four, but it also makes for the perfect couples retreat in peaceful Carmel Highlands. The one-bedroom, one-bath home comes with a fully-equipped kitchen, a partial ocean view from the deck, and views of the surrounding pines and oaks. Book a stay here!
This spacious 2-bedroom, 2-bath home has stunning views of the Pacific Ocean. The living spaces have high ceilings and are light and bright, with a gourmet kitchen. A large deck allows you to enjoy sunsets. The master bedroom has a king bed and an electric fireplace. An outdoor spa area holds a hot tub. Book a stay here!
Visiting as a family or small group? This relaxed and rustic 3,000-square-foot home has lovely views of Point Lobos and the ocean. The two-bedroom, 3-bath home also has a couple of lofts, and can sleep up to 8 guests. Separate living and great rooms offer gathering spaces and there is a large sunset deck. Book a stay here!
Where to Eat (and Drink) in Carmel Highlands, CA
California Market at Pacific's Edge is the restaurant at the Hyatt Highlands Inn. The menu features locally grown organic ingredients. The restaurant has a stunning setting: a 1,200-square-foot deck, with a louvered roof and glass walls with dramatic ocean views.
The Sunset Lounge at the Hyatt Highlands Inn offers cocktails prepared with fresh seasonal fruit, wine, and light bites in a cozy setting overlooking the ocean.
Sur at the Barnyard is located about a 5-mile drive away, just off Highway 1 in Carmel. It offers an extensive menu from Asian rice bowls to New York steak, with dishes made with fresh seasonal ingredients. We've eaten here many times and always enjoyed our meals.
Rio Grill is also located in Carmel Valley, just off Highway 1. Considered one of the top restaurants in Carmel, Rio Grill offers a southwest inspired menu. Their corn and mushroom tamale is delicious, as is their burger.
The Best Time to Visit Carmel Highlands
Carmel Highlands has a temperate climate (highs usually in the 60s all year long!) and is a year-round destination. It makes for an excellent break in any season, and is close to all the happenings on the Monterey Peninsula while offering a calm and peaceful haven.
That said, spring is undoubtedly our favorite time of year to visit. There are wildflowers everywhere, gardens are in bloom, and days are generally bright and sunny, making for great ocean views and sunsets. It's a great time to enjoy the nearby state parks as well.
In the summer, expect the marine layer to roll in most mornings. It generally burns off by mid day. Fall brings warmer temperatures, leaf colors on deciduous trees, and generally clear days. Winter offers spectacular sunsets. Expect some rainy days.
Bring layers, no matter when you visit. It can get cool and breezy any time of the year, and you will be glad to have a warm jacket or a windcheater while you explore.
*****
Did you find this article informative? Pin it for later reference!