Many of the best gold rush towns in California can be found in Gold Country, a region in the western foothills of the Sierra Nevada in Northern California.
Visitors that enjoy learning about local history will love touring California's gold rush towns, where you can visit state parks and museums, snap photos of traditional old west architecture, take an underground mine tour, or pan for gold.
California gold rush era towns geared towards travelers also offer eclectic shopping, charming inns and B&Bs, quality eateries, wine tasting, and outdoor recreation, for a variety of things to do on vacation.
Sacramento, the state capital, is a great base for exploring Gold Country. Old Town Sacramento features architecture from the time of the California Gold Rush, and is a fun stroll.
Day trips from Sacramento to some of California's historic gold rush towns are easy and fun, but many Gold Country towns also make for enjoyable longer stays.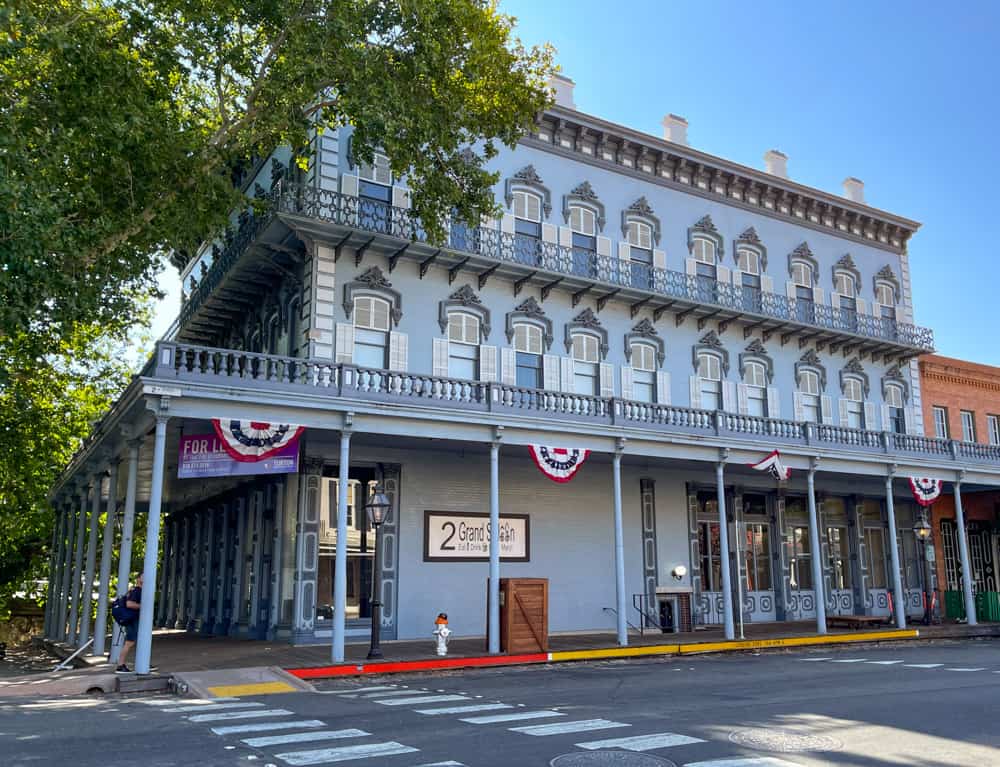 Some links on this page may be affiliate links. If you click an affiliate link and make a purchase, we may receive a small commission, at no extra cost to you. For more details, refer to our disclosure.
You can also do a Gold Country road trip to visit the many gold rush towns and historic state parks that showcase the history of California's Gold Rush, and soak in the natural beauty of the area.
However you choose to discover the history of California's Gold Rush, you will enjoy visiting the vibrant gold rush towns we've rounded up in this article.
A Brief History of California's Gold Rush
Before we delve into describing the best gold rush towns to put on your Gold Country itinerary, here's a short history of California's famous Gold Rush!
The California Gold Rush, which started in 1848, peaked in 1852, and faded away in 1857, is considered one of the most significant events in 19th century US history.
1848: Gold is discovered in California!
On January 24, 1848, James Marshall discovered flecks of gold in the American River at Coloma, in the western foothills of the Sierra Nevada.
At the time, Marshall was working to build a water-powered sawmill for John Sutter, founder of the New Helvetia colony. The colony later went on to develop into the city of Sacramento.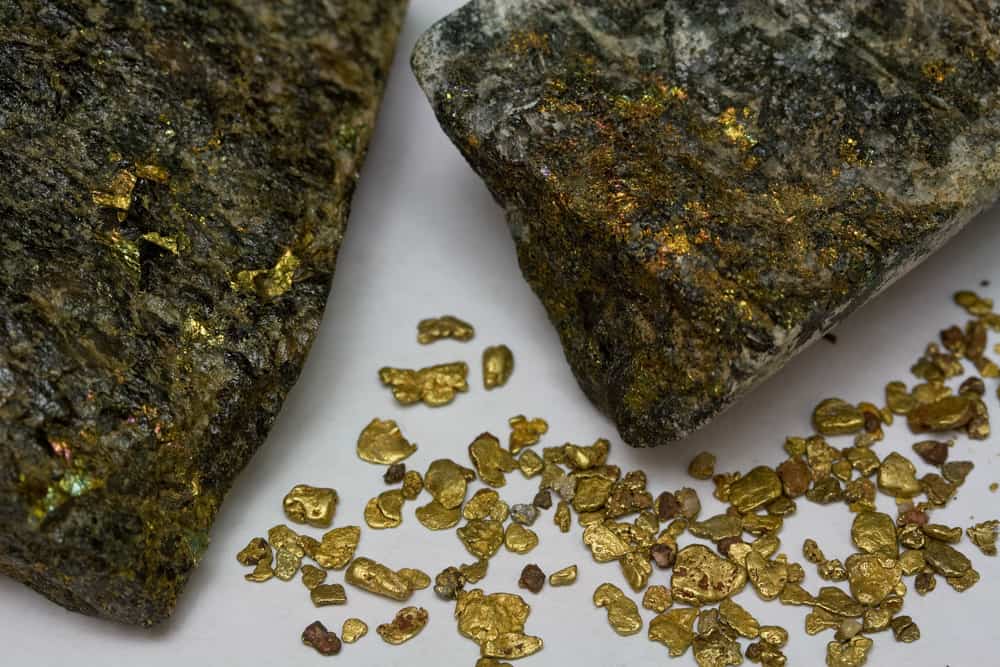 Marshall and Sutter tried to keep the discovery a secret, but soon the news spread to San Francisco, causing many of the men in the city to arrive to seek their fortunes in Gold Country.
They were soon followed by migrants from numerous places, mainly with boat access to the west coast: migrants from as far away as China and Peru joined the quest for easy fortunes.
1849: The 49ers arrive in California
By the end of 1848, folks on the East Coast were convinced about the fortunes that could be made in California, and thousands of prospective miners headed west.
During 1849, California saw a huge influx of prospectors, who came to be called the 49ers.
They arrived by land, making the daunting journey across the country, or by sea, traveling around the Cape of Good Horn or Panama.
Seemingly overnight, towns came to life in the region, with shops, saloons, and other services for the more than 100,000 miners that had flooded California.
1850 and Beyond: The Gold Rush peaks and ebbs
In 1850, much of the surface gold had been exhausted, making it difficult for miners to get rich using easy methods.
Gold mining then became industrialized, with heavy machinery and more sophisticated extraction techniques, and individual miners moved into jobs in mines.
Gold mining in California peaked in 1852, and although the region continued to be mined in subsequent years, the Gold Rush faded away into history by 1857.
The Best Gold Rush Towns in California
Today you will find gold rush towns to explore in many parts of California, but the richest treasure trove of towns can be found in California Gold Country, also called Mother Lode Country.
Most of the gold rush towns in our round-up can be accessed off Historic Highway 49, making them convenient to visit as part of a road trip.
And, just in case you were wondering, there's still gold in "them thar hills"!
Sutter Creek
Combining the best of historic and contemporary, beautiful Sutter Creek, known as the Jewel of the Mother Lode, is one of the best gold rush towns in California to put on your itinerary.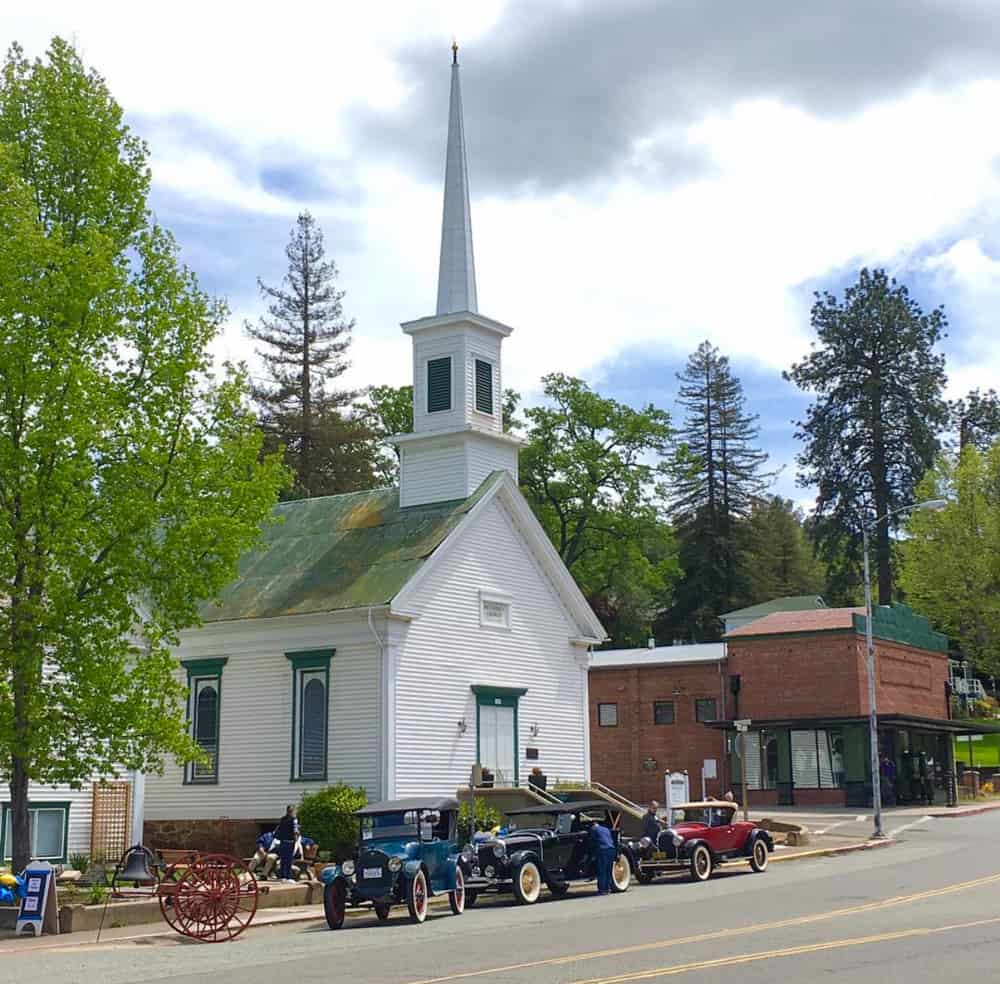 Sutter Creek's Main Street immediately puts you in the gold mining era, with its facades featuring traditional architectural detail and high balconies.
Strolling the charming Main Street is one of the best things to do in Sutter Creek. To better appreciate the historic buildings in town, walk with a map in hand!
Explore Knight Foundry, a water-powered foundry and machine shop established in 1873. The foundry still houses the equipment from the gold rush days.
Miner's Bend Historic Gold Mining Park is an outdoor museum located at the south end of Main Street. Here you can browse artifacts from Gold Country mines, with information plaques.
Pop into the Monteverde General Store Museum to view the merchandise as it looked in the early 20th century!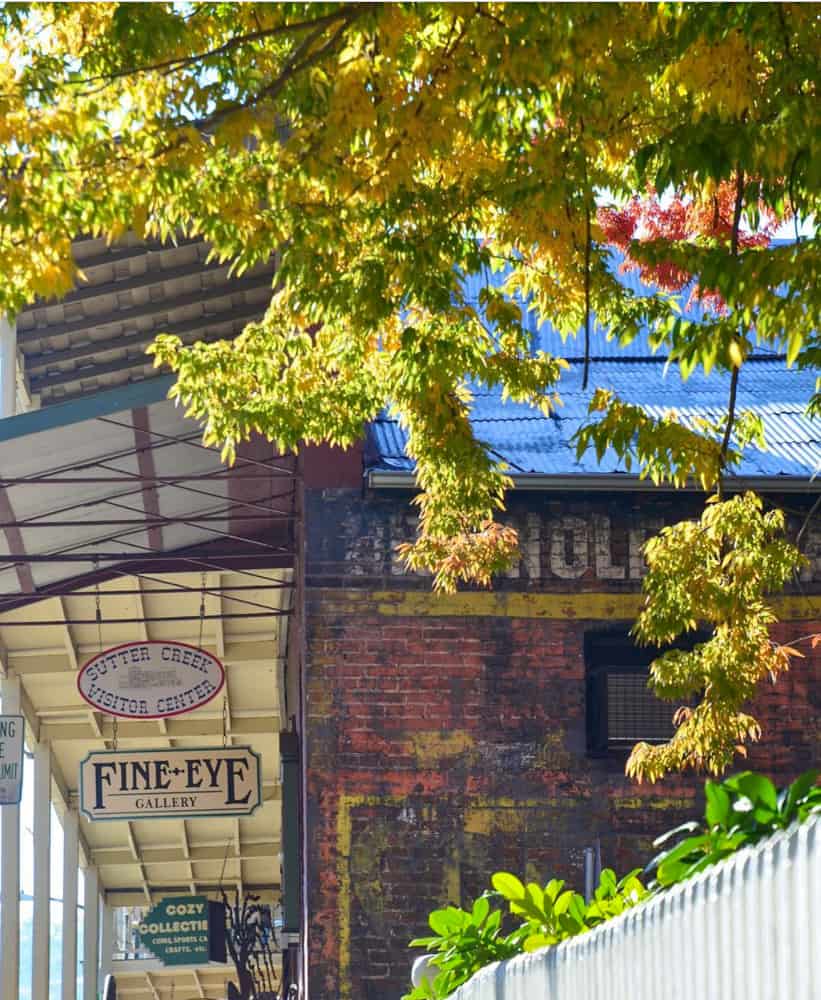 And tour Sutter Gold Mine on Highway 49 just north of town for a first-hand look underground! The mine offers one-hour guided tours.
Other than gold rush history, Sutter Creek is a fun destination for shopping, browsing art, wine tasting, and dining, for the perfect Gold Country day outing or weekend getaway.
Taste artisanal cheeses at Sutter Creek Cheese Shoppe, enjoy specialty coffees (and chocolates!) at Choc-O-Latte, and dine at Bistro 49.
Where to Stay In Sutter Creek
Eureka Street Inn offers charming accommodations in a Craftsman-style home built in 1914. Rooms are well-appointed, with antiques and cozy bedding. The breakfast here is very highly rated.
Book a stay here!
Nevada City
One of the most charming California gold rush towns you can visit, Nevada City started as a mining camp in 1849 and is nestled in the midst of forests on the western slope of the Sierra Nevada mountains.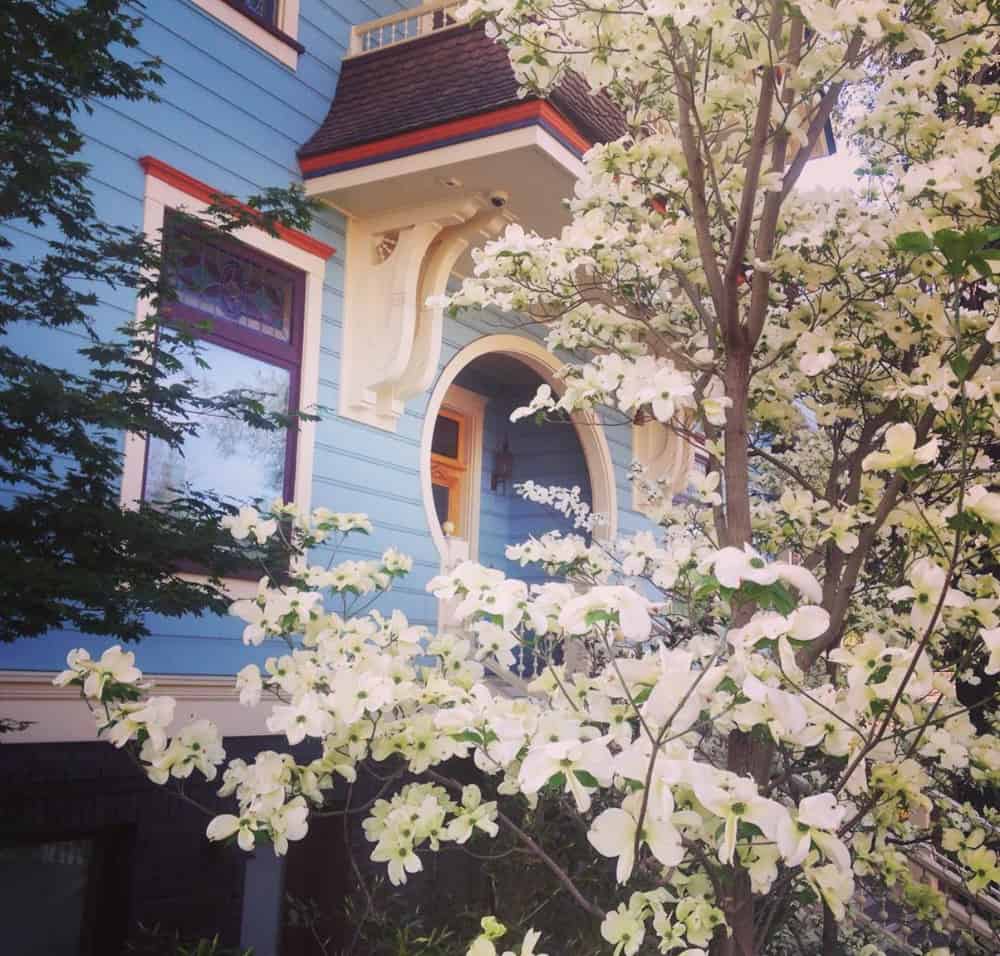 Downtown Nevada City makes for a delightful walk, with its beautiful 19th-century facades featuring wooden balconies. The historic district offers excellent shopping, art galleries, antiquing, dining, and wine tasting. Download a map to help guide your exploration.
Admire the Nevada Theatre, which dates back to 1865, and Instagram-worthy Firehouse No. 1, built in 1861, which now houses a museum showcasing local history. The National Hotel is the oldest continuously operated hotel in the state.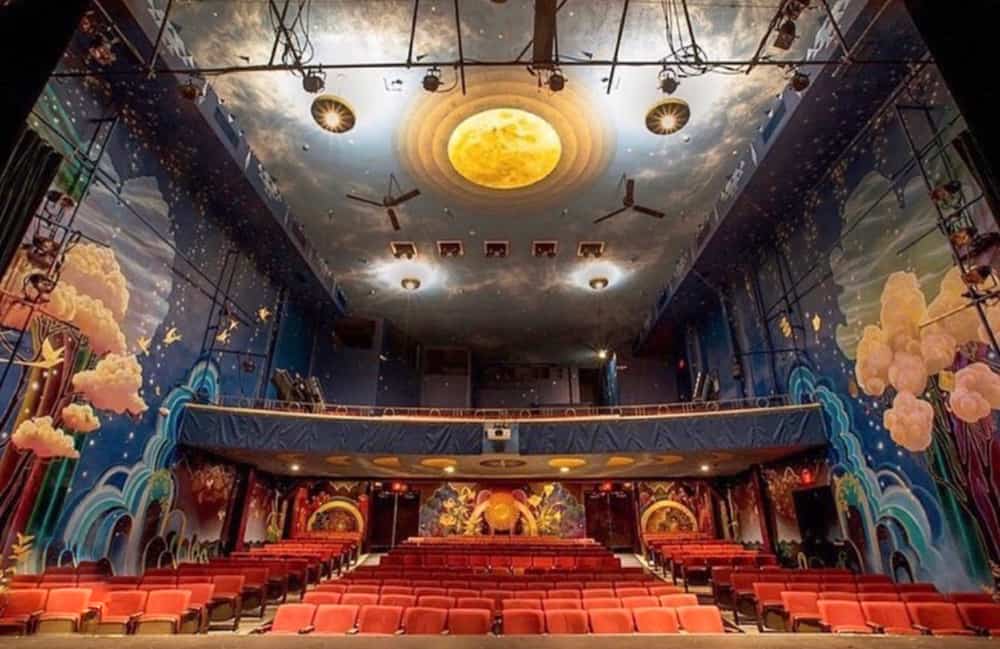 The downtown area is lined with lots of beautiful trees, and you can actually go on a walking tour to discover them. You can also tour the pretty and historic Victorian residential neighborhoods, which look especially stunning in the fall.
The Nevada County Narrow Gauge Railroad Museum is a must-visit. Join a docent-led tour to view the engines, artifacts, and restored cars, and to learn about the history of the local narrow gauge railroad. It's free to visit.
Visit the North Star Mining Museum and Pelton Wheel Exhibit, located in a stone building from 1895. The Pelton Wheel here is the largest one in the world, and there are many other exhibits that detail how gold was mined here during the Gold Rush.
If you want to try your hand at gold panning, local shops sell the pan, and can point you toward easy-to-access locations.
And if you have the time, drive out to Malakoff Diggins State Historic Park to hike the Independence Trail and other trails to historic mining sites. At Bridgeport, you can see the longest single-span covered bridge of its type in the country.
Where to Stay in Nevada City
Gold Creek Inn B&B is housed in a restored 1860 Victorian. Located just off the downtown historic district, the inn offers 5 unique rooms (most with private baths) and balconies overlooking the Nevada City Historic Flume. The creekside patio is delightful.
Book a stay here!
Grass Valley
Also located in Nevada County in the western foothills of the Sierra Nevada, Grass Valley boasts a rich gold rush era history and a relaxed ambience that makes it a wonderful day outing or weekend getaway.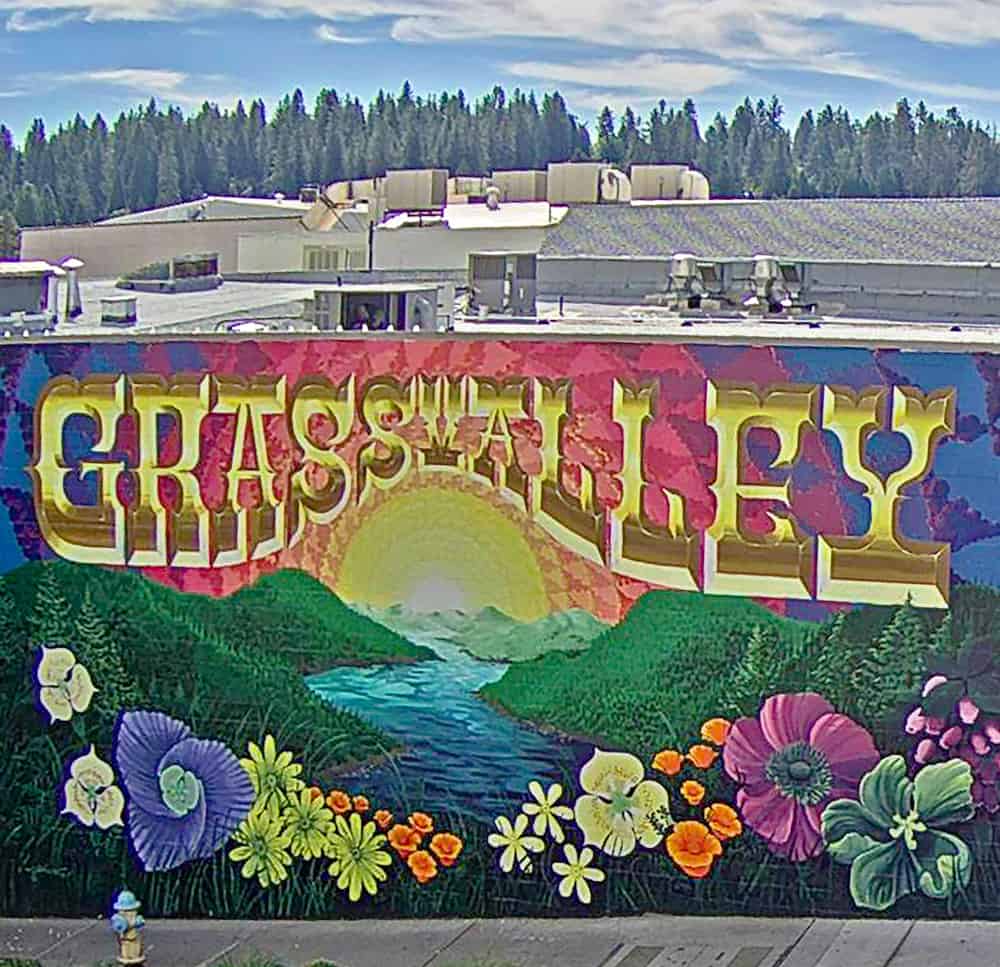 The top thing to do in Grass Valley is a visit to Empire Mine State Historic Park. The Empire Mine is one of the richest producers in California. It yielded close to 6 million ounces of gold while it was in operation!
In the park, you can view many of the mine structures, but you can also tour the home and gardens of William Bowers Bourn Jr., who took over the management of the mine in 1879. The country estate is gorgeous!
Downtown Grass Valley features old west facades, and several historic buildings. Here you will find the Art Deco Del Oro Theatre, built in 1941, and the Holbrooke Hotel, which has been in operation since 1862.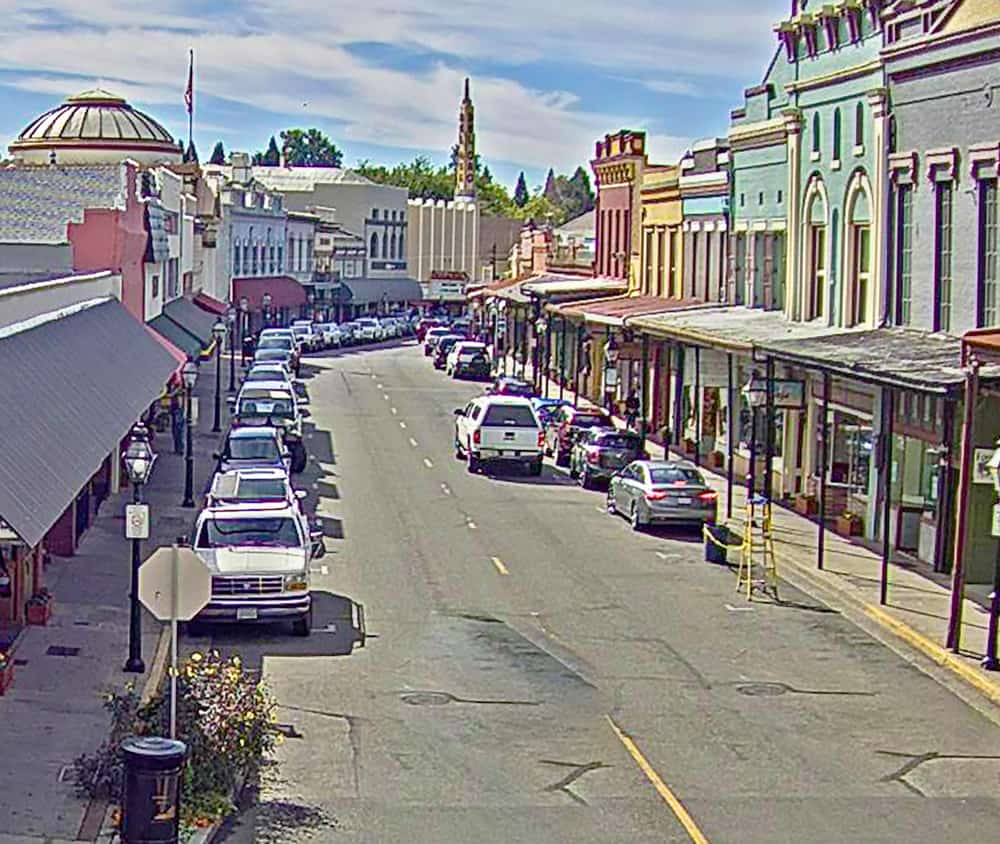 If you want to dine and drink in a super historic location, look no further than the Golden Gate Saloon, which has been operating since 1852! Popular with miners during the times of the Gold Rush, the saloon offers inventive cocktails, wine, and beer, and a seasonally-inspired menu.
Visit the North Star Historic Conservancy, which features the North Star House, designed by famous San Francisco architect Julia Morgan. There is also a Saturday morning farmers' market here!
The Grass Valley Museum shines a light on local history, with special emphasis on the Gold Rush. The North Star Powerhouse Mining Museum is another great mining museum, with a Pelton wheel, and a stamp mill.
Where to Stay in Grass Valley
The Holbrooke Hotel, located in downtown Grass Valley, combines gold rush era ambience and Victorian decor with modern comforts for the perfect Gold Country stay. The hotel offers 28 unique guest rooms, some of which feature balconies, fireplaces, and clawfoot tubs.
Book a stay here!
Placerville
A historic town that got its name from the placer gold found here in the 1840s, Placerville is one of the best gold rush towns to visit in California. It was also called Hangtown, because of the frontier justice system that prevailed here during the late 1840s.
Main Street, in downtown Placerville, is a must-stroll. Here you will find photogenic 19th century buildings and a historic bell tower. The Placerville Hardware Store styles itself as "the oldest hardware store west of the Mississippi."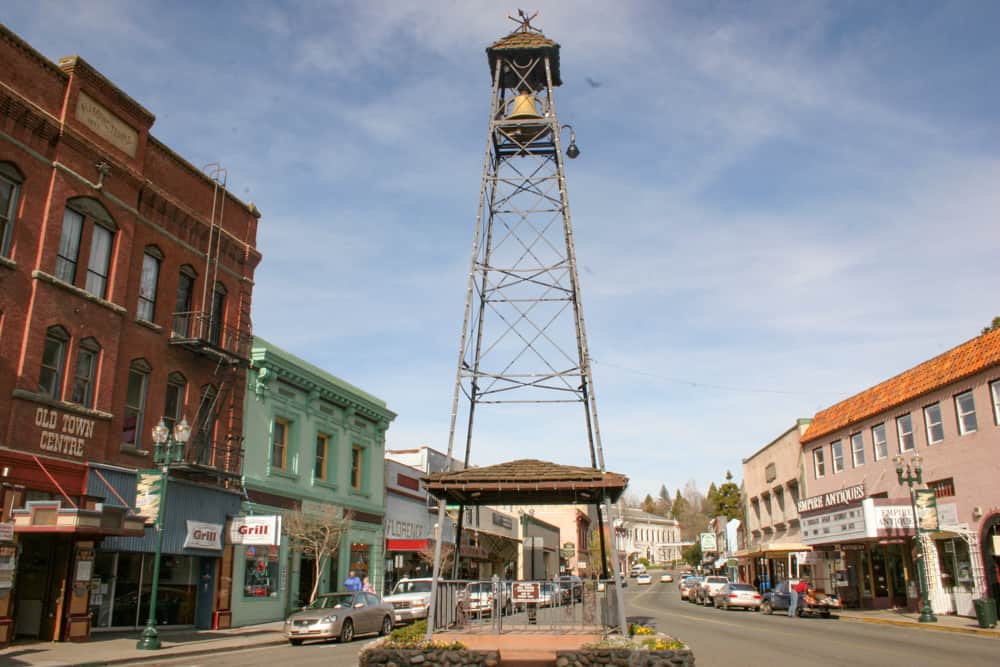 Visit Gold Bug Park, where you can take a self-guided or guided tour of the Gold Bug Mine to see an example of hard rock gold mining, or take a guided tour of the Priest Mine, entirely dug by hand in the early 1850s.
The El Dorado County Historical Museum covers not only the California Gold Rush, but also displays exhibits related to the Miwok, Nisanan and Washoe Native American people that lived here.
At the Placerville Museum, housed in the historic Fountain and Tallman Soda Works Building, you can see a piece of the "hanging" tree that gave the town the name of Hangtown. You can browse other gold mining artifacts here as well.
Visit Marshall Gold Discovery State Historic Park in nearby Coloma, where you can tour the exhibits in the visitor center and museum, admire the buildings from the time of the gold rush, and take a lesson in gold panning.
In addition to attractions related to the California Gold Rush, Placerville also offers excellent opportunities for wine tasting and vineyard touring, along with great shopping and dining, and a wealth of outdoor recreation.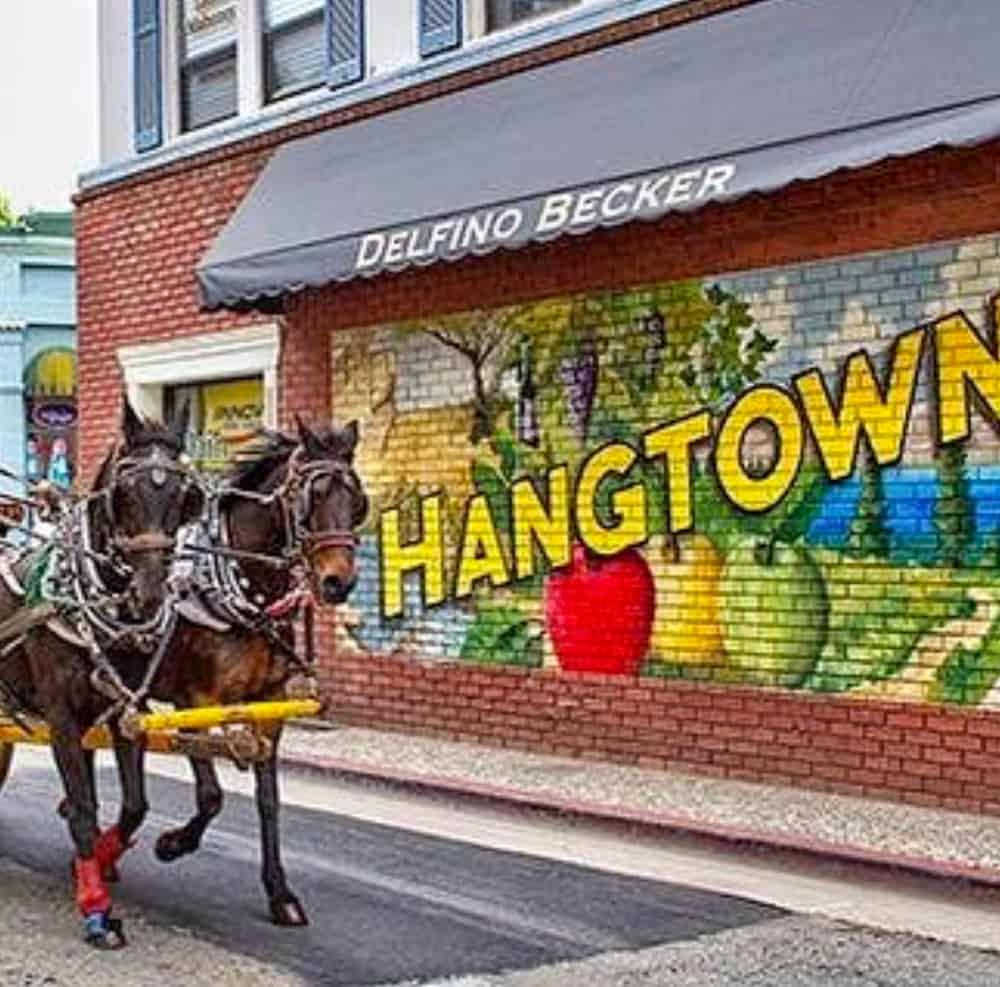 Where to Stay in Placerville
Eden Vale Inn is an adults only luxury bed and breakfast. Accommodations feature private decks or patios, deep soaking tubs, and fireplaces. Their breakfasts are rated superb, and the onsite spa offers pampering services. Perfect for a romantic getaway!
Book a stay here!
Sonora
Known as the "Queen of the Southern Mines," Sonora was named for the city of Sonora in Mexico. Miners from the Mexican city settled in the area in 1848, hence the name.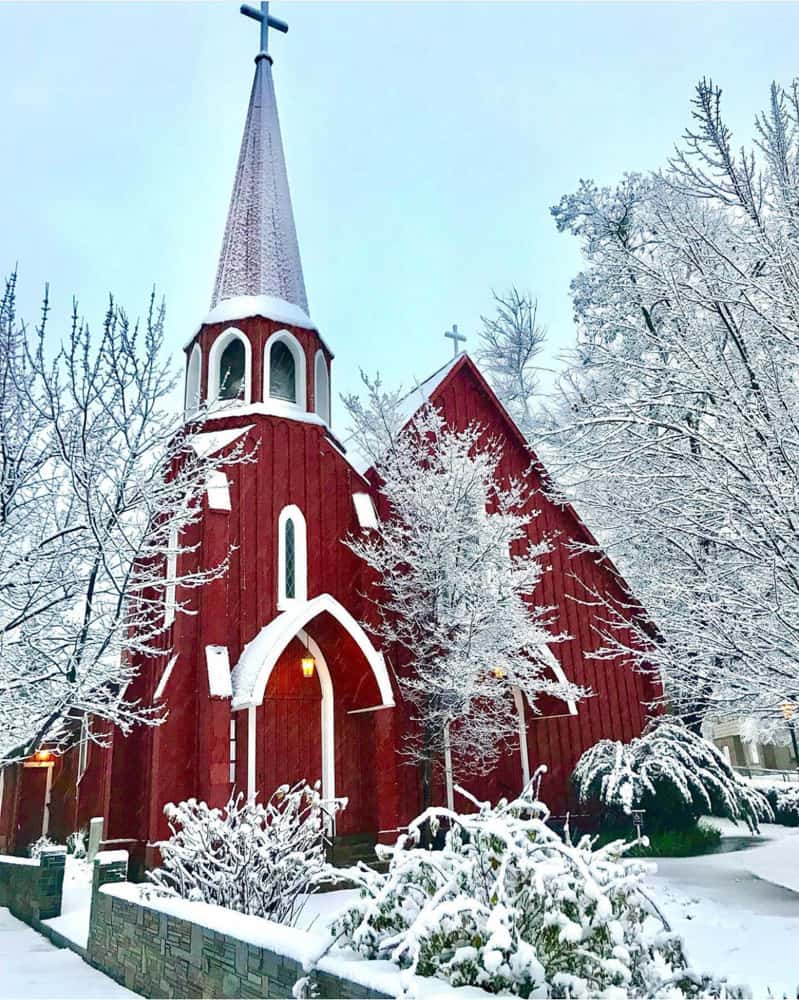 Located in the beautiful Sierra Nevada foothills, Sonora is a pretty town, with plenty of gold rush era charm still evident in its historic downtown.
Downtown Sonora is home to beautiful buildings. You'll find lots of boutique shops, antique stores. art galleries, eateries, and saloons to enjoy here. This map will help you explore!
Washington Street, the main street, is home to the picturesque "Red Church," the Sonora Opera Hall, and Yosemite House, built in 1858. Admire the clock tower of the erstwhile Tuolumne County Superior Court. The building dates from 1898.
The Tuolumne County Museum showcases local history. The Sonora Fire Museum exhibits historic fire-fighting equipment and vehicles.
Walk the Dragoon Gulch Trail through oak woodlands. The trail (actually a system of trails with varying difficulty levels) makes its way along a creek to a viewpoint that affords a spectacular view of the city of Sonora, and the surrounding mountains.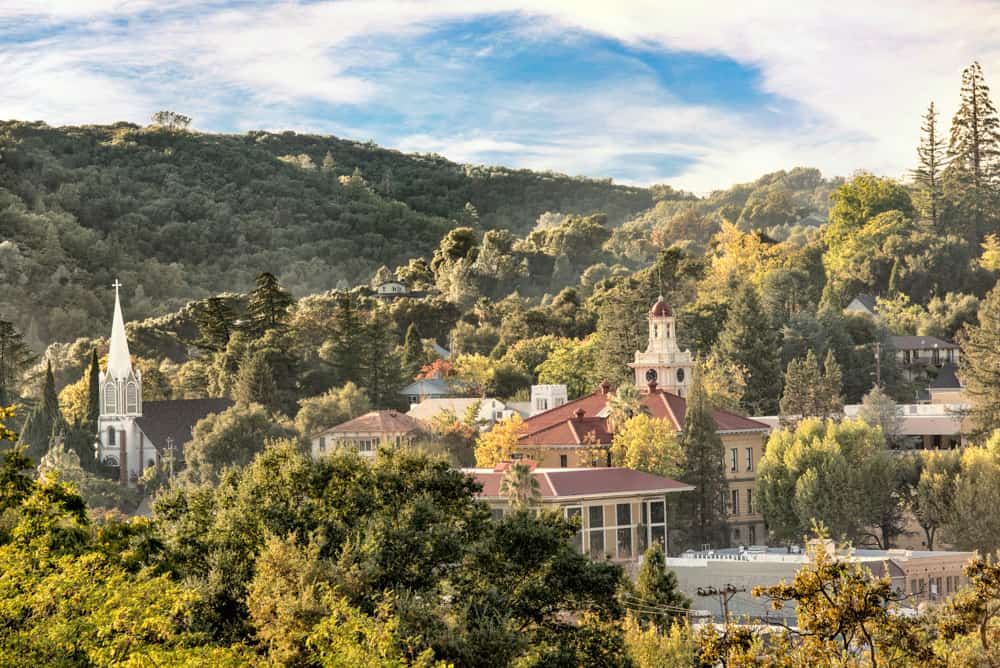 Where to Stay in Sonora
The Inn on Knowles Hill B&B offers rooms with garden views, along with a shared lounge and sun terrace. Built in 1927, the property oozes Victorian charm. It has a lovely setting on a hilltop, with views over the town. Breakfast is rated excellent.
Book a stay here!
Columbia
It still feels like the 1850s in Columbia, which was known as the "Gem of the Southern Mines." No gold rush towns itinerary would be complete without a visit to this charming town.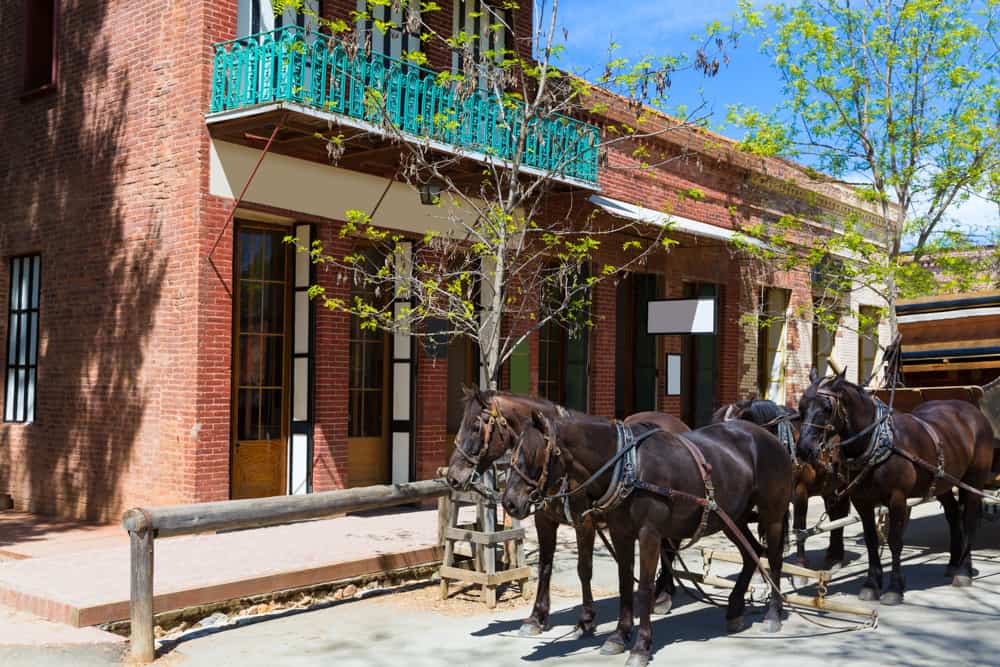 The historic downtown, which used to be the business district during the gold rush era, is preserved by Columbia State Historic Park. The park is free to enter.
Close to 30 buildings from the time of the gold rush have been preserved here, and walking through the town is like taking a trip back in time. You can even ride a stagecoach through Main Street!
Pan for gold. Browse the beautifully restored Columbia Mercantile 1855, where you can also taste a cold sarsaparilla drink. Enjoy ice cream at the Fallon Ice Cream Parlor, or a drink at one of the two saloons.
The shops in the park are well worth the browse. At the photo store, you can dress up in period clothing and have your photo taken!
From a blacksmith's to a soap and candle store, a store offering historic clothing, and a gift shop with items popular in the 1850-1870 time period, there's lots to enjoy!
Taking in a show at the historic Fallon Theatre is a must if you are in Columbia in the evening. The theatre has been hosting Sierra Repertory Theatre performances for thirty years.
Where to Stay In Columbia
The park also contains cottages and hotels where you can stay, as well as a restaurant and a cafe. While the hotels retain their historic charm, they also feature mod cons for a comfortable stay. Book lodging at Reserve California.
Jamestown
The place where gold was first discovered in Tuolumne County in California, Jamestown is a must-visit gold rush town. Jamestown is designated a California Historical Landmark.
Visit Railtown 1897 State Historic Park where you can enjoy excursion rides in season, with your vintage coach pulled either by a steam locomotive or by a diesel one. The ride takes you through scenic Gold Country.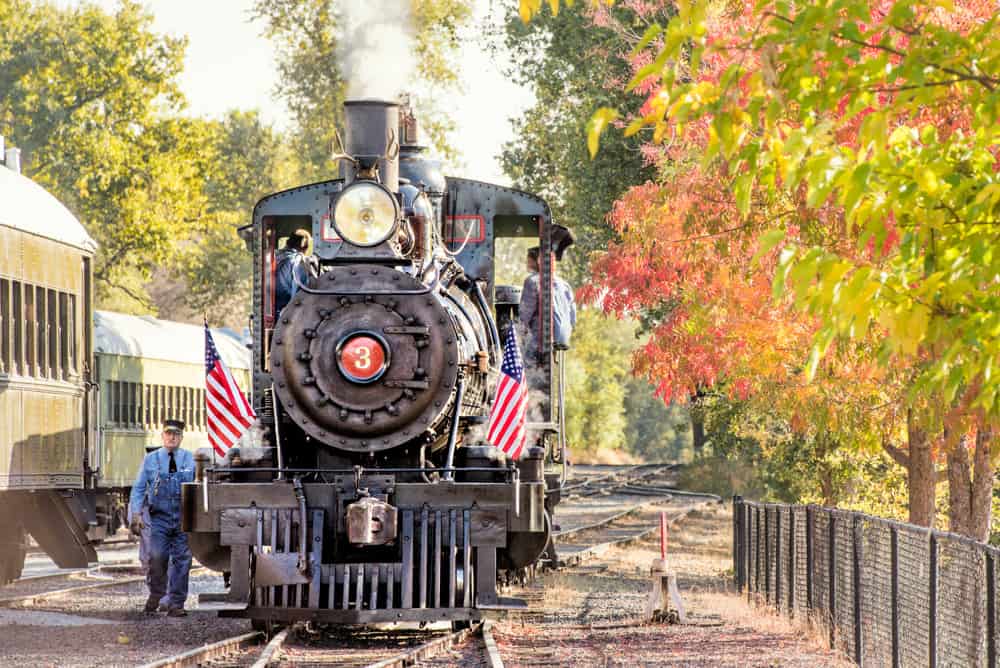 Railtown's trains have been featured in many movies: Back to the Future Part III was filmed here! You can also tour a working railroad roundhouse at the park, and have a picnic on the grounds.
Walk the Jamestown Walk of Fame that runs between the park and downtown Jamestown, to learn more about the many movies and TV shows that were filmed here.
Downtown Jamestown features historic buildings, including the National Hotel and Restaurant, which dates back to 1859. Browse the many boutiques and galleries, and enjoy wine and beer tasting.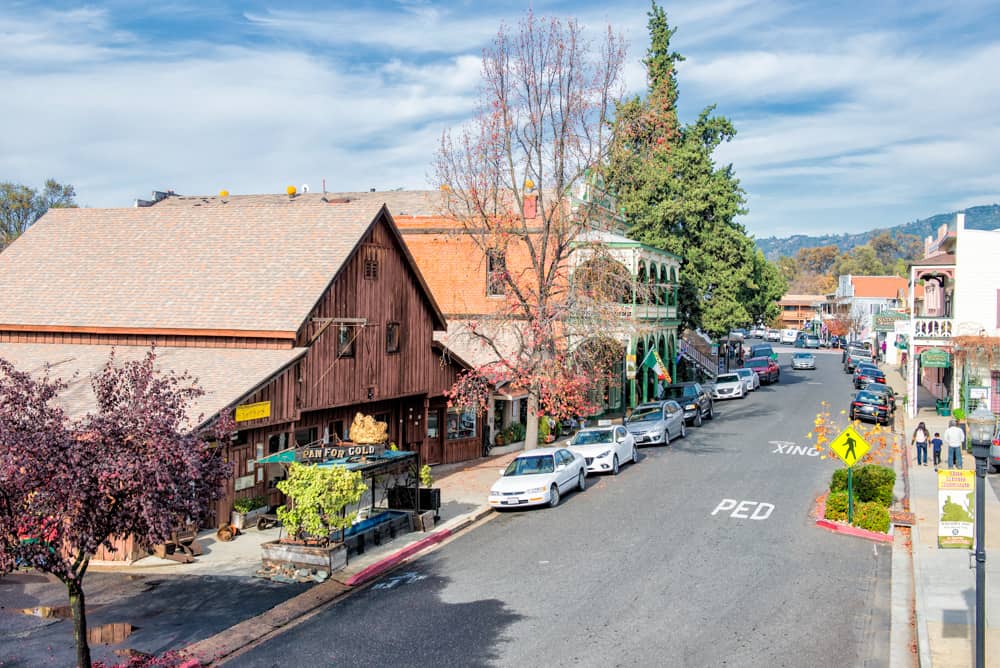 Shops in Jamestown sell pans if you want to emulate prospectors of yore and pan for gold in a local river or creek. You can try panning on your own, or with a guide.
Where to Stay in Jamestown
The National Hotel & Restaurant is a historic hotel with its own ghost! Rooms feature antique furniture and beds are rated super comfortable. Guests have access to a soaking tub. The onsite restaurant and saloon are well-reviewed.
Book a stay here!
Murphys
Located in the western foothills of the Sierra Nevada mountains, Murphys, once a gold rush mining camp, is today known for its wine tasting rooms.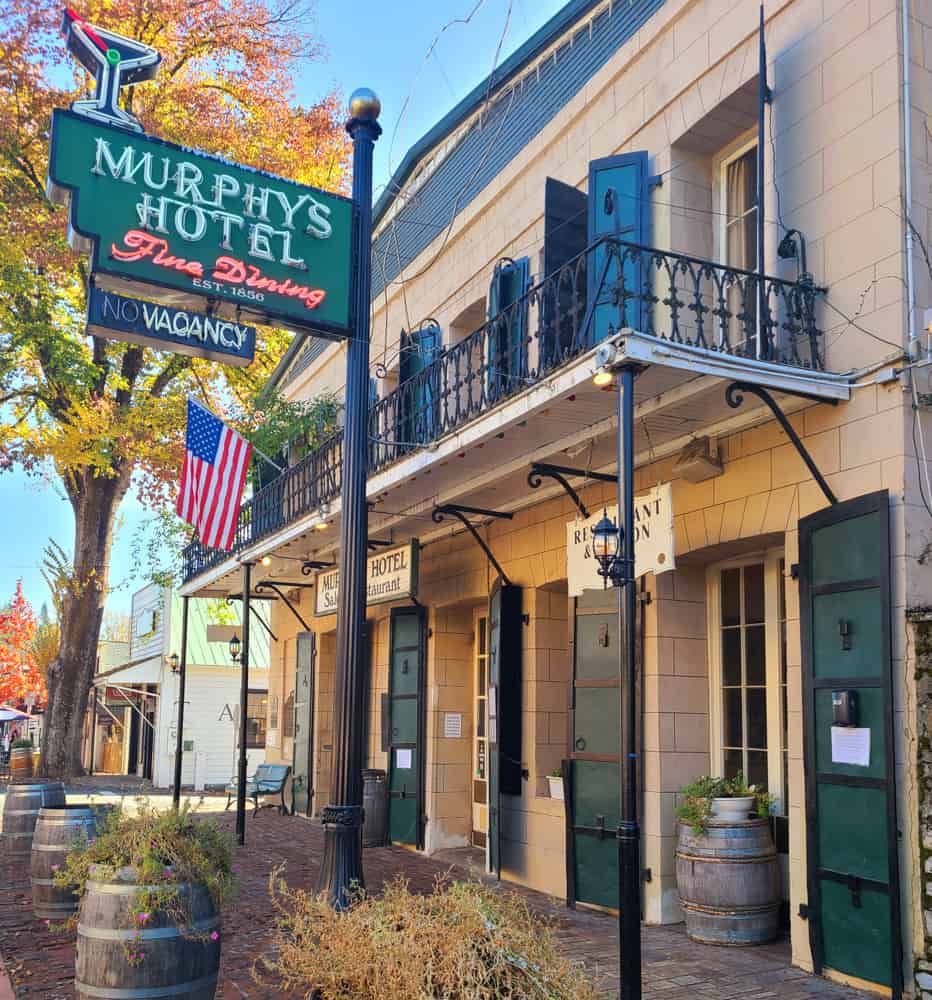 Murphys is often called the "Queen of the Sierra." The town is nestled in the midst of vineyards, perfect for tasting tours, but it also boasts a charming tree-lined Main Street.
Although gold worth many millions was mined in Murphys, the settlement was destroyed by fire no less than three times. After the second fire in 1874, the town was not rebuilt to its original condition, but still flourished as a mining supply center.
Along with its fascinating history, Murphys is also famous for its proximity to Calaveras Big Trees State Park, one of the best places to see giant sequoias outside of the national parks and forests.
In town, check out the many shops and galleries, sip wine, and snap a photo of the historic Murphys Hotel, which has hosted such luminaries as Ulysses S. Grant and Mark Twain. You can stay here today, or dine here or have a drink in the saloon.
The Murphys Old Timers Museum preserves the history of the town, with exhibits that include Native American basketry, and pictures, clothing, and other items from the early days of the settlement.
Ironstone Vineyards is a must-visit for its gorgeous gardens, outdoor gold mining museum that includes a water wheel, and the world's largest specimen of gold leaf: it's a 44-pound piece of gold.
Where to Stay in Murphys
Courtwood Inn B&B offers a log lodge ambience with modern conveniences. The tranquil retreat offers five well-appointed rooms with views. Spacious rooms feature king beds with spa tubs in the bathrooms. Breakfasts are rated excellent and wine tasting is offered in the evenings.
Book a stay here!
Jackson
A mining camp that developed soon after the discovery of gold in California, Jackson was originally named Bottelas in 1848. Initially settled for placer gold, Jackson became a supply and governing center after hard rock mining began in the area.
Eventually, Jackson ended up producing more than 50 percent of the total gold recovered from the Mother Lode!
Jackson's historic Main Street is a great place to stroll. Along with traditional facades, you'll find jewelry shops, antique stores, art galleries, wine tasting, and great eateries. Look for the plaque marking the site of the infamous Hanging Tree.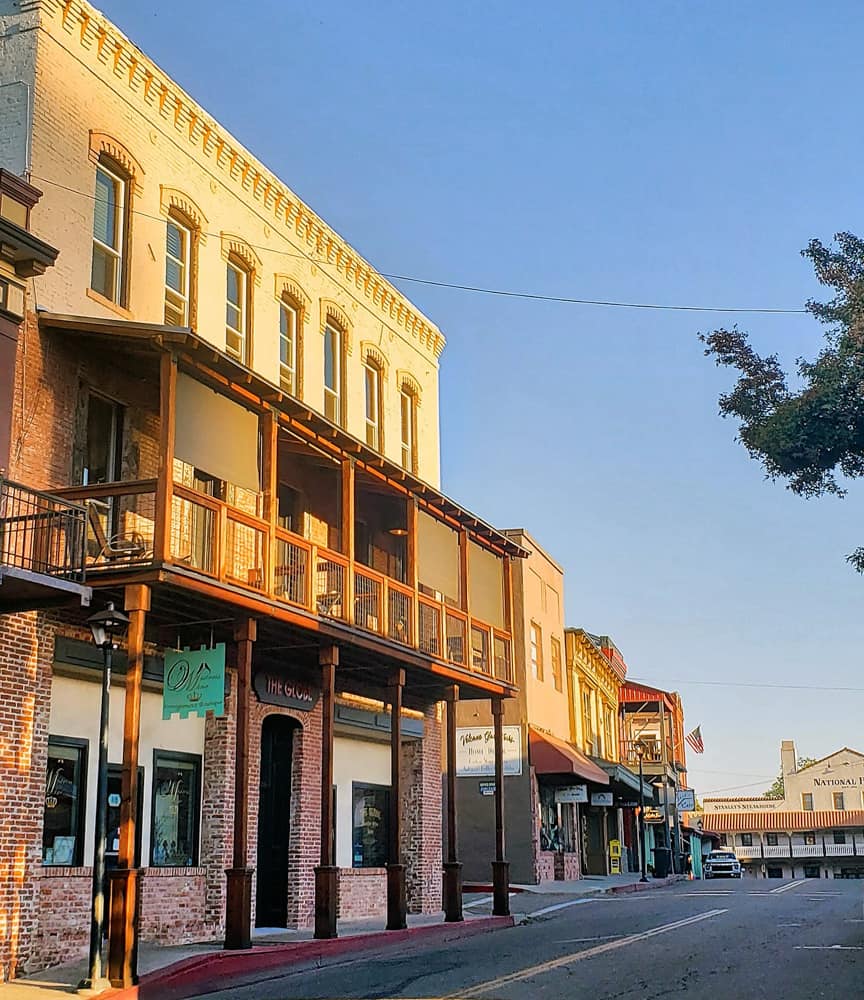 You can extend your walk beyond Main Street to other parts of town as well: there are churches, cemeteries, and historic homes to view. Download a map to learn more about what you see as you stroll.
Exploring the historic Kennedy Gold Mine is one of the best things to do in Jackson. It was one of three mines that created wealth in the town. Join a guided surface tour for the best experience.
The Amador County Museum, housed in a Greek Revival building from 1859, exhibits a variety of artifacts from the early days of the town and the region. There are large scale models of the Kennedy Mine and the North Star Mine in the complex.
In nearby Plymouth, wine lovers will find several dozen wineries from which to choose, for winery tours. Plymouth is also home to the Amador Flower Farm, where you can tour the grounds year round.
Where to Stay in Jackson
National Hotel Jackson is a historic hotel in downtown Jackson, convenient to shopping, sightseeing, and dining. Some rooms have balconies overlooking Main Street. Rooms are well-appointed, with modern bathrooms.
Book a stay here!
Folsom
If you are looking for a place with gold rush history in combination with excellent outdoor recreation close to Sacramento, then Folsom in your answer.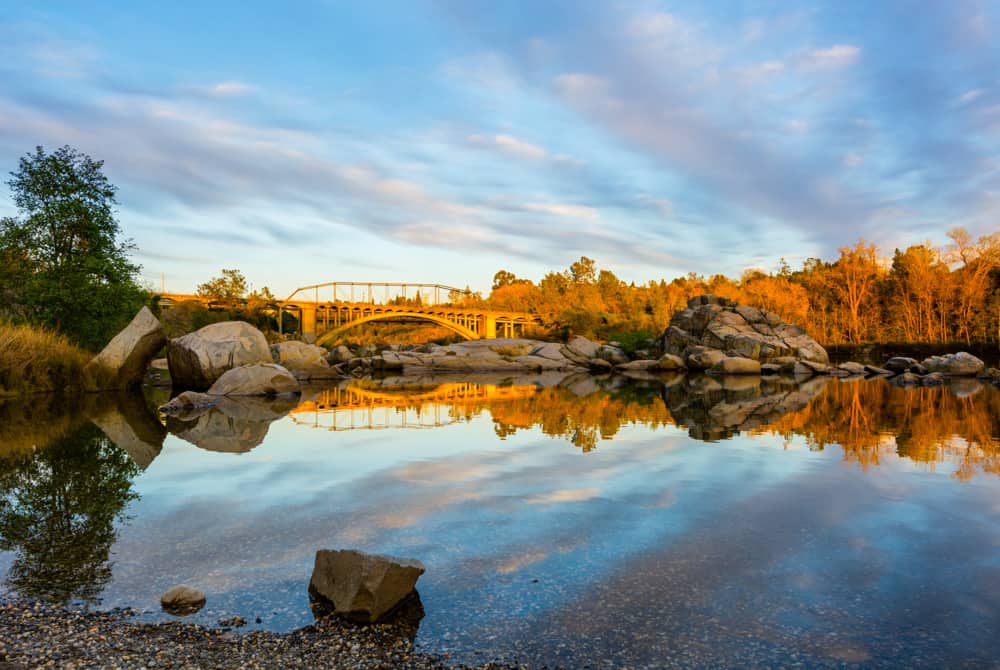 The area around Folsom saw significant placer gold mining in the time of the gold rush. Folsom was first settled in 1849. Dredging became a major activity all the way through the mid 1900s, with many millions in gold extracted.
Today, the Folsom Historic District around Sutter Street offers picturesque old west facades to view, along with shopping, wine tasting, and dining. Enjoy performing arts and movie nights at the historic Folsom Amphitheatre.
If you enjoy museums, check out the Folsom Powerhouse State Historic Park. The powerhouse was built in 1895, and you can still see the vintage generators. The Folsom Prison Museum offers fascinating insight into life inside the prison walls.
The Folsom Railroad Museum features many artifacts, and a turntable used to pivot locomotives: it was originally built in 1867. The Folsom History Museum offers exhibits on native peoples that lived in the area, plus exhibits from the time of gold mining.
Folsom Lake State Recreation Area, which contains Folsom Lake and Lake Natoma, is an excellent destination for outdoor recreation. Enjoy hiking, biking, boating, stand-up paddleboarding, and swimming.
Where to Stay in Folsom
Fairfield Inn & Suites offers spacious accommodations with comfortable beds. Continental or buffet breakfast is included and the buffet is well-reviewed. The property features an indoor pool.
Book a stay here!
Auburn
Auburn has a rich gold rush history, and is designated a California Historical Landmark. Gold deposits in the soil here were discovered in 1848, but it wasn't until the later part of 1849 that miners from Auburn, NY, gave the town its current name.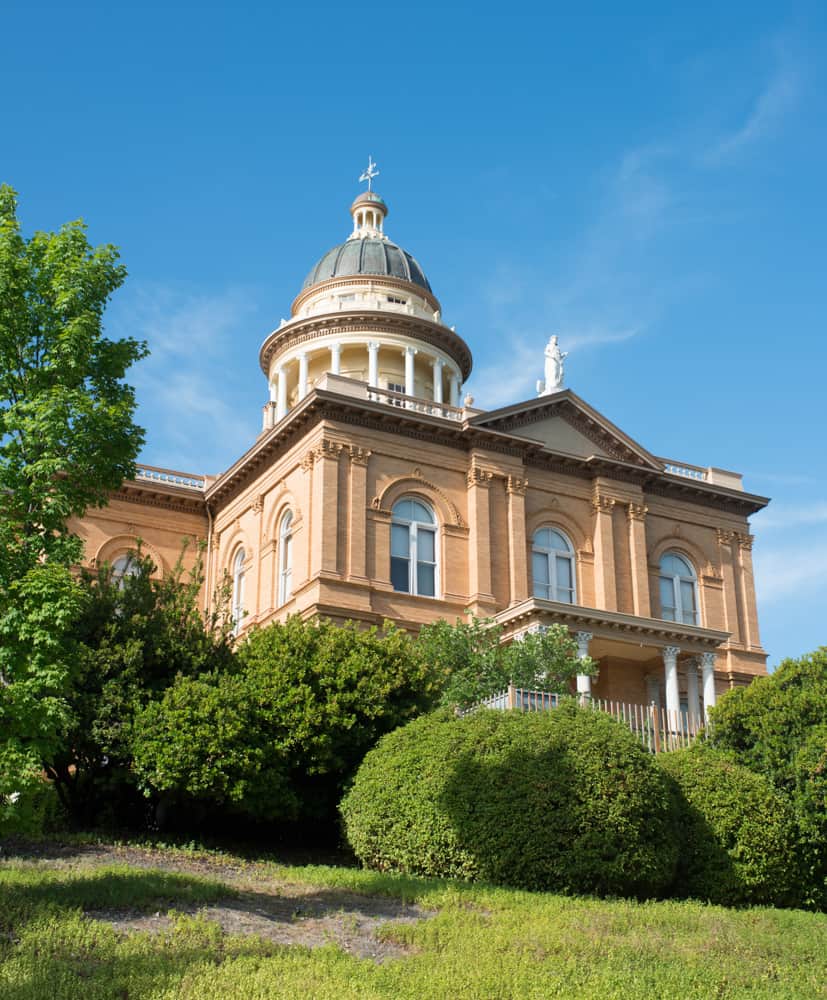 Old Town Auburn features restored facades from the mid 19th century and many historic buildings. Download a map to guide you as you explore. The local farmers' market is held Saturday mornings in Old Town Auburn.
The Old Town Auburn Post Office is the oldest operating post office west of the Mississippi. The Placer County Courthouse, a gorgeous building, was dedicated on July 4, 1898, and much of the building material used was local.
In Old Town, you will also find art galleries, antique stores, and specialty shops, including gift and jewelry stores, and many quality eateries. Visit in mid-December to enjoy Old Town Christmas in Auburn!
Placer County Museum, housed in the courthouse, focuses on county history, with Native American artifacts and a gold collection. Joss House Museum showcases local Chinese history from the gold rush era.
Wine and beer lovers will find plenty of places to enjoy tastings. Nature lovers can head to Lake Clementine for boating, hiking, or to enjoy a picnic. Hidden Falls Regional Park is another great place to hike and enjoy the outdoors.
Where to Stay in Auburn, CA
Power's Mansion is a Victorian B&B housed in a gorgeous mansion in Old Town Auburn, convenient to shopping and dining. The property offers individually decorated rooms with antique furnishings. Breakfasts are rated excellent.
Book a stay here!
Mariposa
Early visitors to the area saw lots of monarch butterflies overwintering in the area, hence the name Mariposa, Spanish for butterfly. Mariposa is at the southern end of the string of gold rush towns along Highway 49.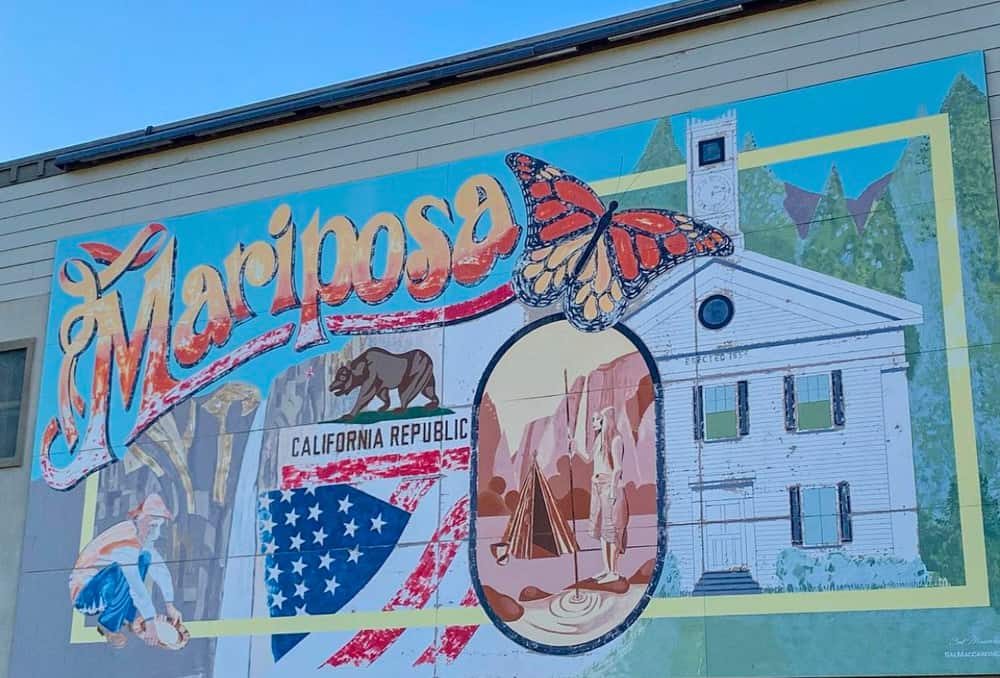 Originally a mining camp, Mariposa is the site of the rich Mariposa vein, along with placer gold found in area creeks. Today it is known as a gateway into Yosemite National Park.
The Mariposa Museum and History Center showcases local history, with quite a bit of material on the gold boom. The stamp mill is still operational, and there is also an exhibit on the Yosemite Valley Railroad.
Visit the California State Mining and Mineral Museum, where you can view the state's fascinating collection of minerals. It contains over 13,000 objects, including the Fricot Nugget, the last surviving crystalline gold piece from the 19th century.
In downtown Mariposa, you'll find many structures from the later part of the 19th century. Stroll Main Street to soak in the old west ambience. Get a map from the Mariposa County Visitors Bureau to help guide your walking tour of the town.
Along with the historic sights, you'll also find shops, art galleries, and antique stores to browse, along with restaurants. In the summer, enjoy free concerts in the evenings in Arts Park.
The picturesque courthouse on Bullion Street dates from the 1850s. You'll also find one of the oldest jails in the state in Mariposa. Both structures make for great photos!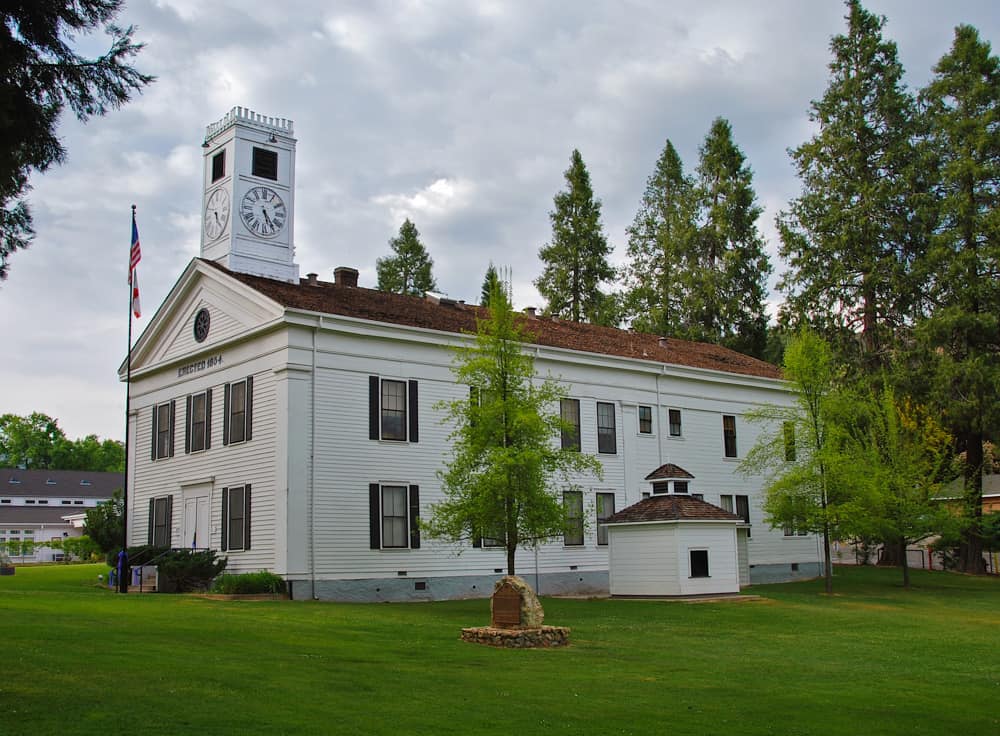 Where to Stay in Mariposa
Mariposa Hotel Inn is housed in a 1901 structure on Main Street. You'll find period furnishings here, with uniquely decorated guest rooms also offering all the mod cons. Some rooms offer mountain views. Breakfast on the deck is a highlight!
Book a stay here!
Map of the Best California Gold Rush Towns

Did you find this article informative? Pin it for later reference!