If you are looking for things to do in Pismo Beach, prepare to be spoiled for choice! With miles of sandy beach perfect for taking in the colorful sunsets, and an abundance of fun things to do, Pismo Beach makes for an enticing vacation spot.
Pismo Beach styles itself the "clam capital of the world," and you can dig for Pismo clams or Pismo razor clams here. There's also a fun (and very popular) annual Pismo Beach Clam Festival you can attend.
Whether you want to dig for the famous Pismo clams, do a thrilling hummer tour over the Oceano dunes, look for overwintering monarch butterflies, or simply laze the days away on the beach, Pismo Beach is well worth visiting!
Located on the scenic California Central Coast, Pismo Beach is popular in its own right, but it is also near other well-known Central Coast destinations like Paso Robles and San Luis Obispo if you are planning a longer vacation or a road trip.
Considering a vacation at this laid-back beach town? Read on for the best things to do in Pismo Beach, plus our suggestions for where to stay and eat.
Things to Do in Pismo Beach
Stroll Pismo Beach Pier
Arguably the most iconic attraction in the city of Pismo Beach, the Pismo Pier (or Pismo Beach Pier) is a must stroll. The wooden pier is close to 1,400 feet long, jutting out into the Pacific Ocean from the Pier Plaza.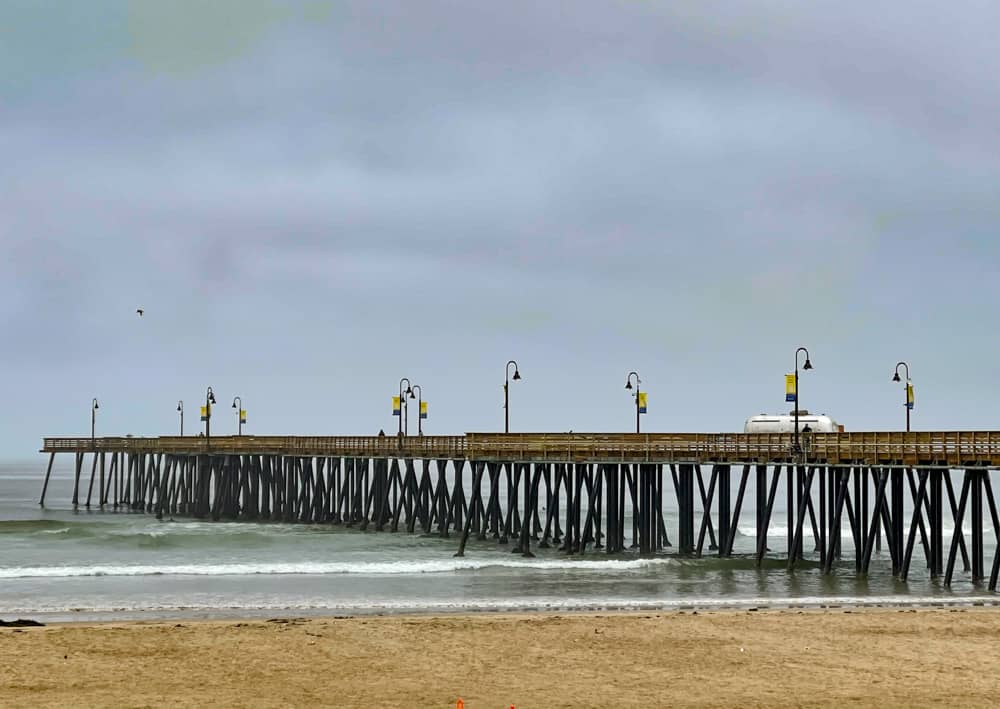 Walking along the pier, you get fabulous views of the ocean, and you can look for surfers in the water and sea birds. From the end of the pier, look back at the city, the hills behind, and the beach for more views! You can also fish at Pismo Beach Pier.
We walked the pier really early in the morning, when we only encountered a couple of locals out for their morning jogs. The light looks ethereal at sunrise. Another great time to stroll the pier is at sunset: stay until after it's lit up!
There are three Airstreams on the pier: one serves food and drinks, another offers fishing gear and supplies, and the third is a visitor center, where you can pick up maps or obtain information on area attractions, accommodations, and dining.
Also take the time to go down a flight of steps to the beach to get up close to the underside of the pier for great photos. Many hotels and resorts have steps going down to the city beach.
Pose for a Photo at the Pismo Beach Sign
The Pismo Pier Plaza is home to the iconic Pismo Beach sign. The seven-foot tall letters that spell out Pismo Beach make for a great Instagram photo backdrop.
The plaza pavement is beautiful, and you can stroll the plaza while enjoying views of the ocean and the beach. The Whale Surfing playground overlooks the beach.
Sunset is a great time to be at the Pismo Pier Plaza, especially when colorful skies make for a stunning backdrop to the Pismo Beach sign. Enjoy delicious street food and drinks as you savor the sunset here.
The sign is lit up at night, so stop by to snap a few quick photos or hang around after sunset!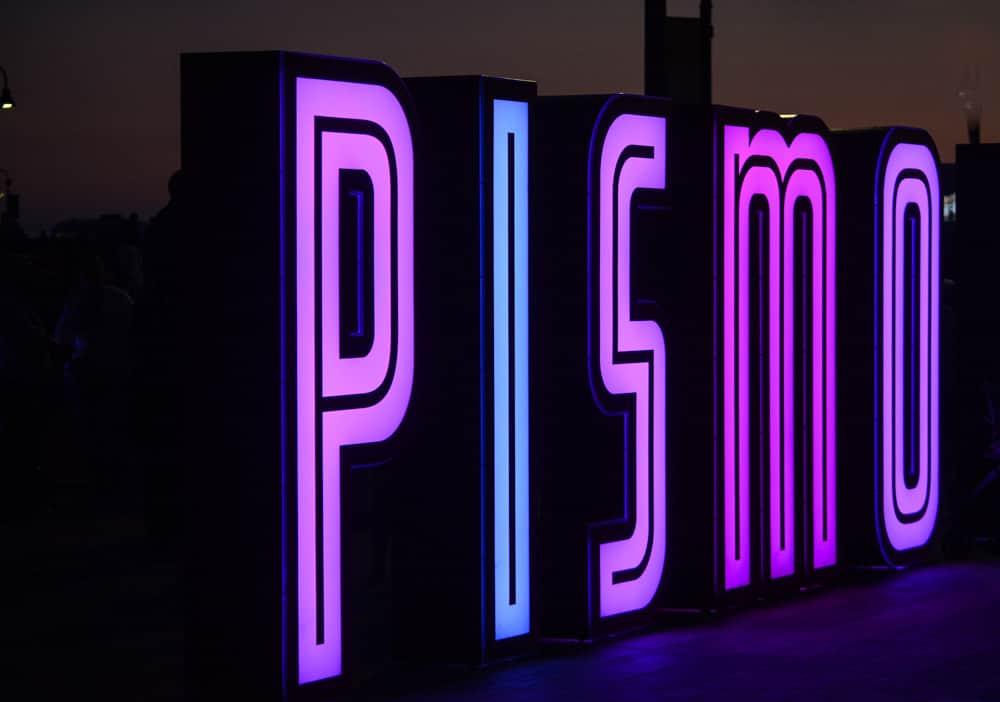 Walk Pismo City Beach
The beach that stretches out on either side of the pier is great for walking, with packed sand. Unofficially known as Pismo City Beach, or Pismo Pier Beach, the beach can be accessed via steps from many beachfront hotels and resorts.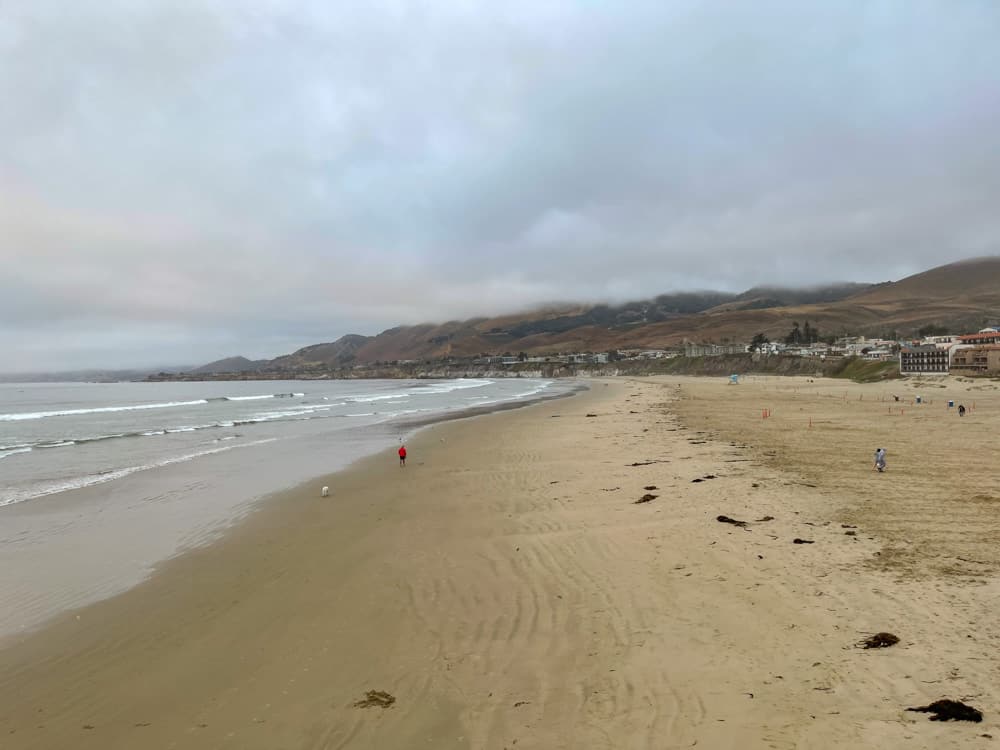 The views out to the ocean are expansive, and you may see birds at the waterline or flying overhead. Fly kites, or throw a frisbee, or walk your dog: the beach is awesome for all of these activities!
If you do not want to walk on the sand, you can also walk the oceanfront boardwalk that leads out along the beach from the pier plaza.
Early in the day, when few people around means that you can have a tranquil stroll, or sunset, when the light is amazing, are two excellent times to walk the beach here.
Visit Dinosaur Caves Park
Toward the northern end of town, you'll find a series of oceanfront parks. In our opinion, the most beautiful of these parks is Dinosaur Caves Park: it's fun for all ages.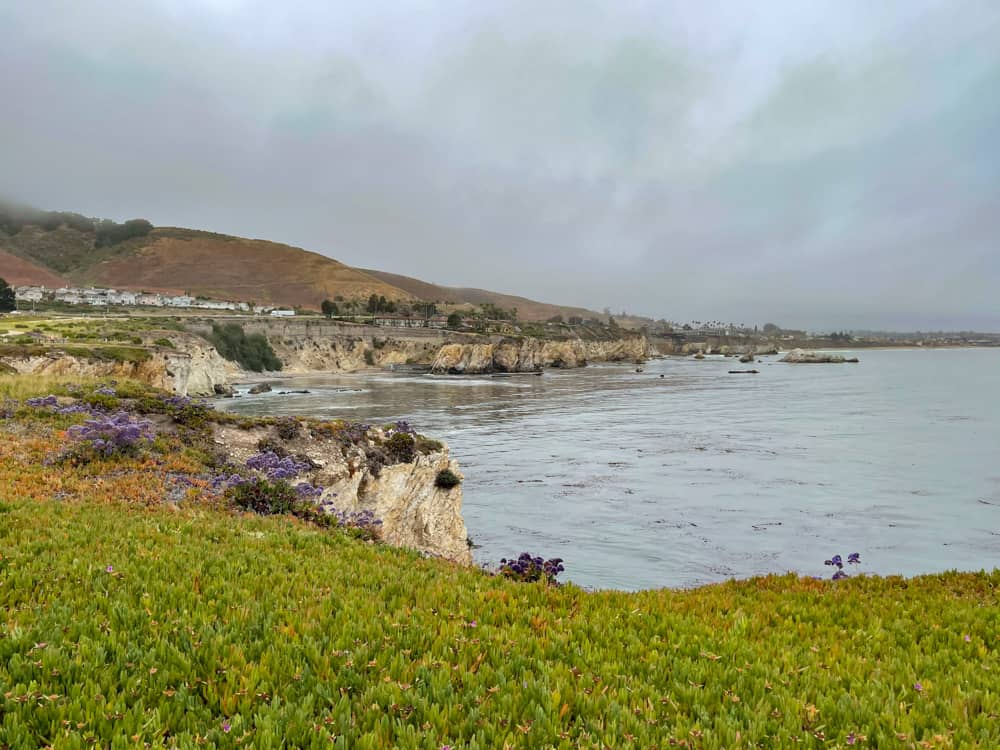 Dinosaur Caves Park is located in the Shell Beach area. A giant concrete dinosaur was built here in the 1940s, with access to a large underground sea cave through a tunnel in its tail.
The dinosaur was eventually taken down, and today there is no access from land to the remnants of the sea caves and the cove, but you can check them out on a kayak tour.
The park, located on a bluff overlooking the Pacific Ocean, features a walking path that capitalizes on the stunning views with several overlooks. Look for beautiful rock formations, coves, sea lions on the rocks, and lots of birds.
There are benches where you can sit and savor the views, and picnic tables if you bring along a meal to enjoy. you will see lots of wildflowers in season.
If you are visiting with young kids, they will love the play area, which features a dinosaur, dinosaur eggs, seals, and a whale, all made of concrete.
You'll find plenty of parking, and there are restrooms.
Stop by Margo Dodd Park
Adjacent to Dinosaur Caves Park is Margo Dodd Park, also a bluff-top park with spectacular ocean views. Allow enough time and you can enjoy both parks.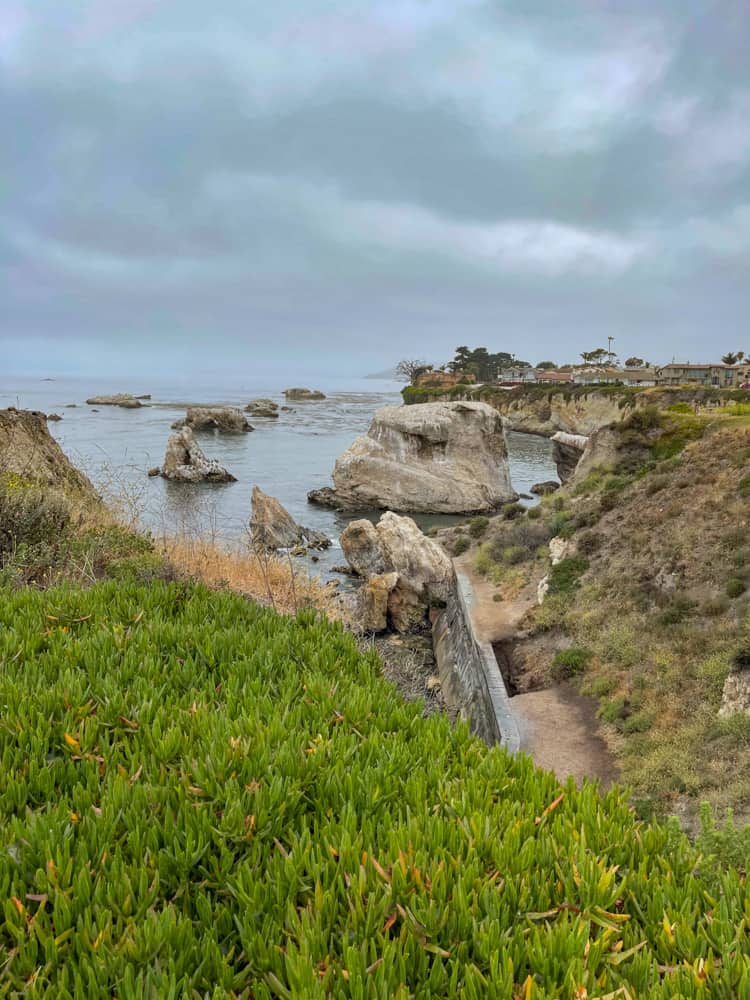 Margo Dodd Park has a picturesque gazebo, rented out for weddings and other photo shoots. There are beautiful rock formations off shore, if you fancy a spot of landscape photography.
If you enjoy birdwatching, bring binoculars or a zoom lens to photograph the many birds you'll see on the rocks. With the naked eye, you can still enjoy the antics of the hundreds of pelicans!
You may also see sea lions on the rocks, basking in the sun. Also be sure to look carefully out to the ocean: you may see migrating whales!
From the end of Pier Avenue, you have beach access, and there are lots of tide pools and a couple of small sea caves to explore down at water level. If you enjoy beachcombing, you will find lots of seashells here. You can snorkel as well, or launch a kayak.
Margo Dodd Park is a great spot to visit at sunset on a nice weather day! There are benches where you can hang out and enjoy the colors in the sky after the sun goes down over the ocean.
Enjoy the Monarch Butterfly Grove
If you visit Pismo Beach between late October and February, be sure to stop by the Monarch Butterfly Grove to admire the overwintering monarch butterflies!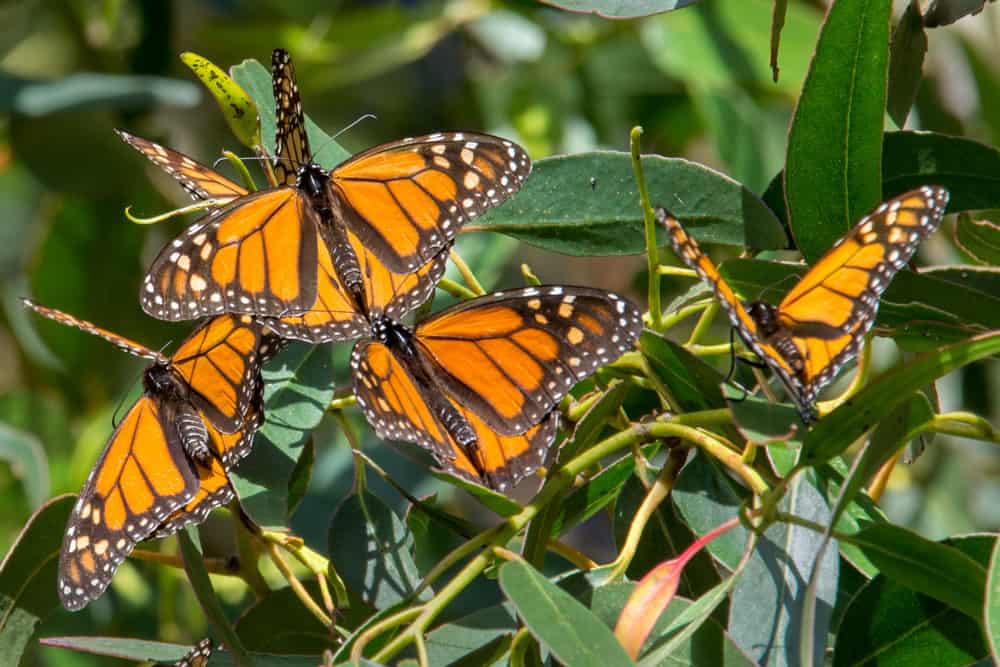 Each year, gorgeous orange and black monarch butterflies in the western US migrate to the California coast, where they spend the winter on eucalyptus trees along the coast.
You can see monarchs in Pacific Grove, for example, or in Los Osos, but Pismo Beach is a prime monarch overwintering location. The eucalyptus grove here lines a riparian estuary that flows into the ocean south of town.
You'll see the butterflies clustered along the tree branches when it's cool, but when the temperatures are above 60 degrees Fahrenheit, you may see the butterflies in flight as well.
The Pismo Beach Monarch Butterfly Grove can be easily accessed from California Highway 1. It is located about 0.5 mile south of the Pismo Beach city limit, and is open from late October through February.
Explore Pismo Preserve
Located above Pismo Beach, the almost 900-acre Pismo Preserve is a paradise for nature lovers and outdoor enthusiasts. The preserve currently boasts over 11 miles of trails and ranch roads.
You can hike, bike, or go horseback riding in the preserve. Trails meander through beautiful oak woodlands or run along coastal ridges, offering spectacular views of the Pacific Ocean and the coastline.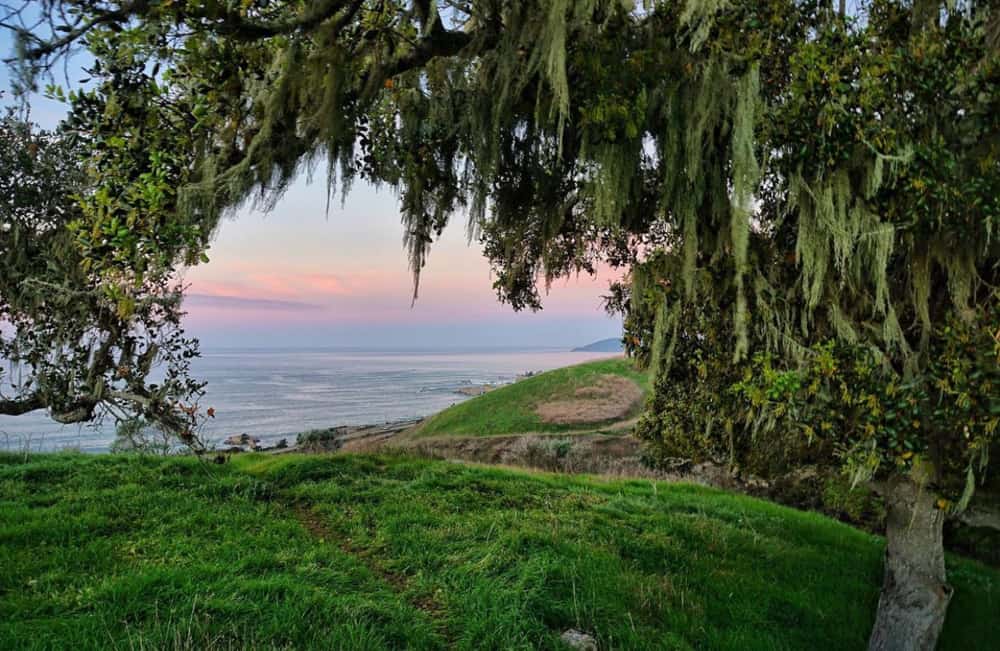 On clear days, views extend to Irish Hills in the north to Point Sal State Beach in the south. In spring, you will see tons of wildflowers.
The Discovery Trail is 5.2 miles long, and goes around the boundary of the preserve. It offers fabulous views, especially from Lover's Point. The Spring to Spring Trail and the Lone Oak Trail are other popular trails in Pismo Preserve.
Look for birds and wildlife as you explore: you may see deer and wild turkeys during the day, although the preserve is also home to bobcats, coyotes, and mountain lions. Also look for migrating whales in the ocean!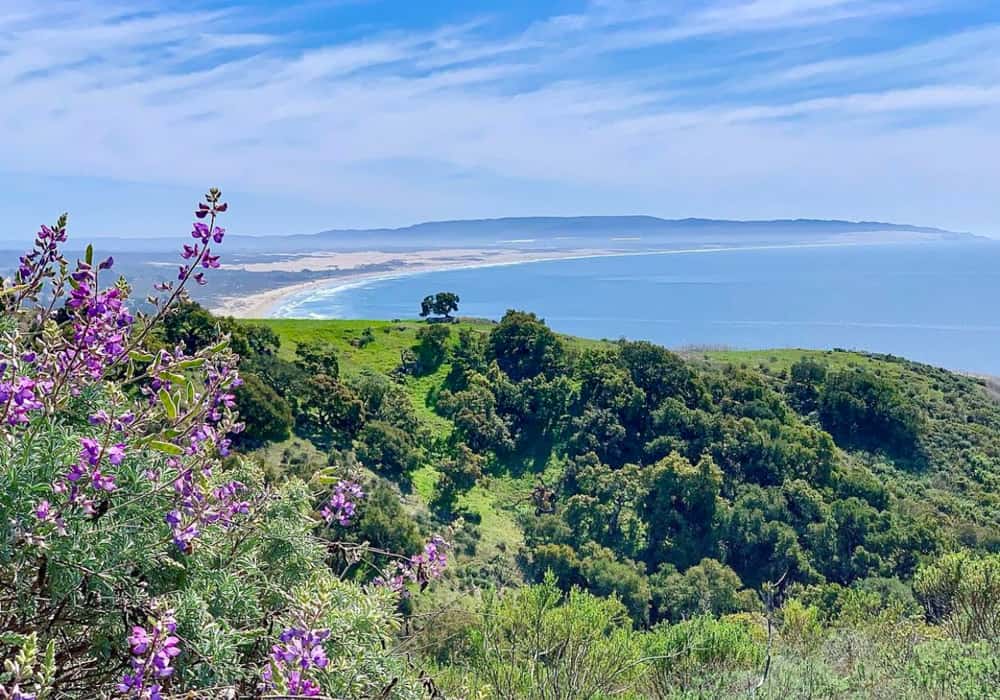 To get to the entrance to Pismo Preserve, take exit 191B off Highway 101 in Pismo Beach. You will find the parking lot at the south end of Mattie Road, on the east side of the freeway.
Dogs on leash are permitted. Pismo Preserve is a day-use only park, open from dawn to dusk.
Enjoy Pismo State Beach
Pismo State Beach extends for about 17 miles along the coast, covering the cities of Pismo Beach, Grover Beach, and Oceano. You'll find the Monarch Butterfly Grove here, and the Oceano Dunes State Vehicular Recreation Area.
You can dig for the famous Pismo clams on the beach if you have a saltwater fishing license. There are a number of rules for clamming, so be sure to get familiar with them if you want to take clams from Pismo State Beach.
Hiking, swimming, fishing, surfing, and wildlife viewing and birdwatching are popular activities at Pismo State Beach. You can drive vehicles on Pismo State Beach: 4-wheel drives are recommended.
Access to the beach on foot is via a boardwalk at West Grand Avenue, where you will find a parking lot and restrooms. If you are driving onto the beach, access is from the end of West Grand Avenue.
Leashed dogs are permitted on the beach and on trails, except at the Pismo Dune Preserve and at Oso Flaco Lake, because they are bird habitats.
Camp at Pismo State Beach
There are two campgrounds at Pismo State Beach, if you are looking to do a camping holiday. North Beach Campground and Oceano Campground are very popular Central Coast camping sites, and reservations are required at peak use times.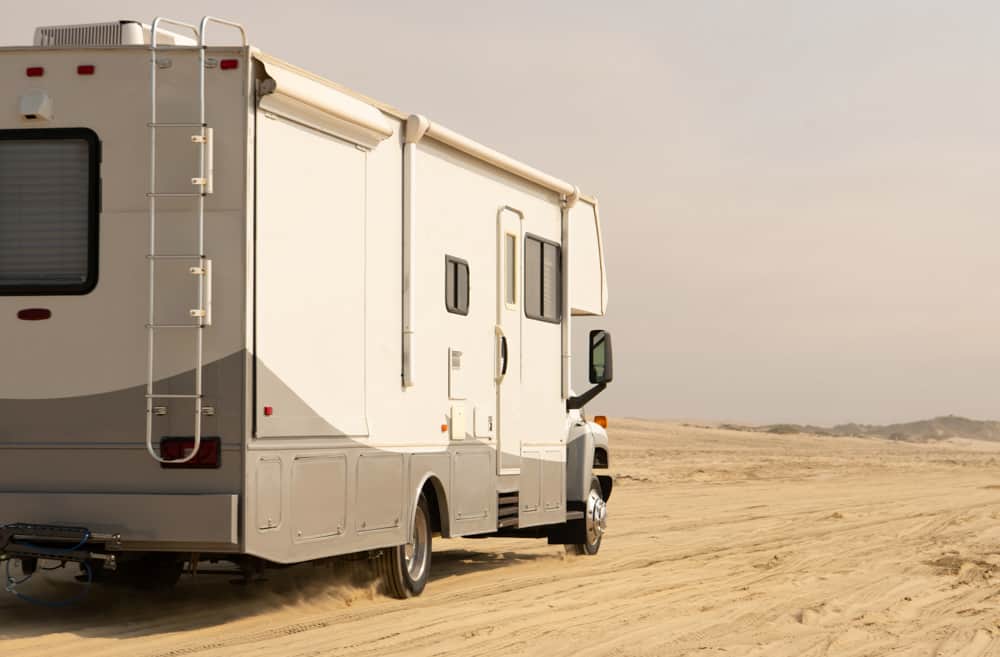 North Beach Campground offers tent camping and a campfire center. You can access the beach and the monarch butterfly walk from the campground.
Oceano Campground offers RV sites with hookups, and tent camping sites. You can access the beach from the campground.
Both campgrounds offer the usual amenities: restrooms, coin-operated hot showers, a fire ring, and picnic tables. Dump stations are available by each campground.
You can reserve campsites online at Reserve California.
Stroll Downtown Pismo Beach
Downtown Pismo Beach, fringed by the beach and framed by small hills, makes for a pleasant stroll. You'll find lots of shops, restaurants, and bars, along with the pier and the pier plaza.
While you will find shops selling surfboards and other equipment for sea sports, you'll also find boutiques offering colorful surf wear, arts and crafts, and unique gifts.
Avid shoppers may want to visit the Pismo Beach Premium Outlets, where you will find around three dozen brands from which to choose.
Eat at Giuseppe's Cucina Italiana
Although you'll find lots of fresh seafood in Pismo Beach, our favorite restaurant here is an Italian kitchen! We always have at least one meal at Giuseppe's Cucina Italiana every time we visit Pismo Beach.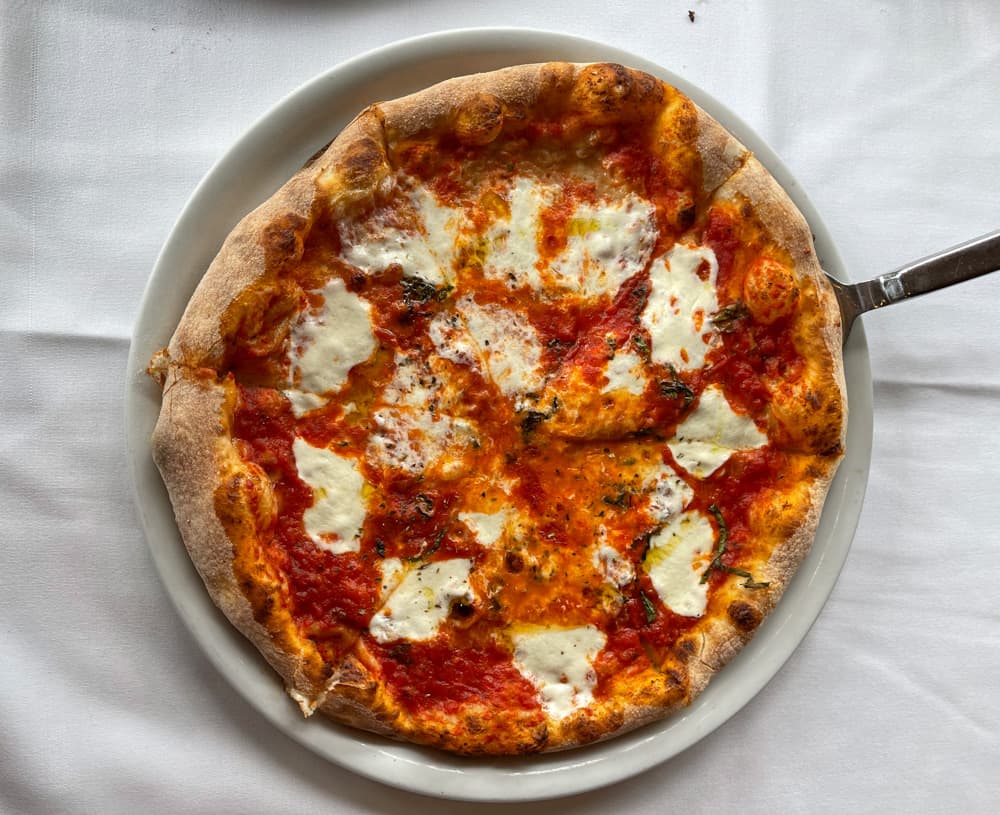 And they do have fresh seafood options as well, including Pismo style clam chowder and a clam pizza.
We love their roasted beet salad, their stuffed mushrooms, and all of the pizzas and pastas we've tried (and we've tried many!). The meatballs are excellent, as are the sand dabs.
They have a location in San Luis Obispo as well, and we've eaten there numerous times too. The Pismo Beach location is open for lunch on weekends and dinner everyday.
Enjoy Wine Tasting in Downtown Pismo Beach
If you have the time, both Arroyo Grande and Edna Valley offer excellent wine tasting at area vineyards, but if you want to enjoy tastings in town, that's an option as well.
Tastes of the Valleys is a highly-rated wine bar and shop on Price Street. They feature a wide selection, including many Central Coast wines, both reds and whites. Try a glass, or a flight.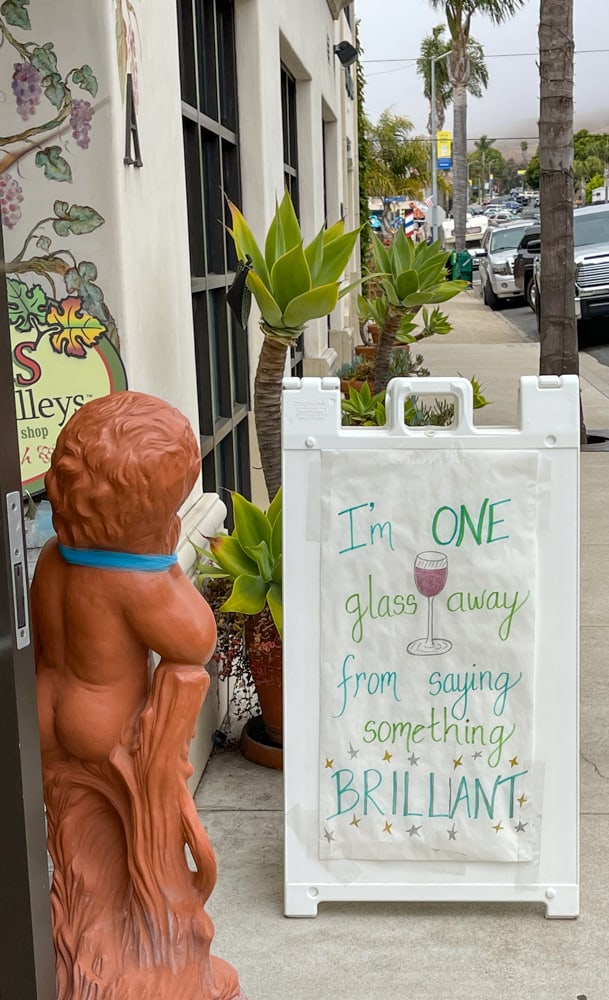 Sans Liege Wines is a wine bar and shop in downtown Pismo Beach, where you can sample wines made from grapes grown along the California Central Coast while admiring the art on the walls. Taste by the glass or by the bottle.
Go Kayaking or Surfing
Pismo Beach and Shell Beach are excellent sea kayaking destinations. The coastline features numerous caves, cliffs, coves, beaches, and rock formations that are exciting to explore on a kayak expedition.
Central Coast Kayaks in Pismo Beach offer three-hour sea cave excursions that are open to both seasoned kayakers and novices. You'll visit caves and grottoes that can only be accessed via the water.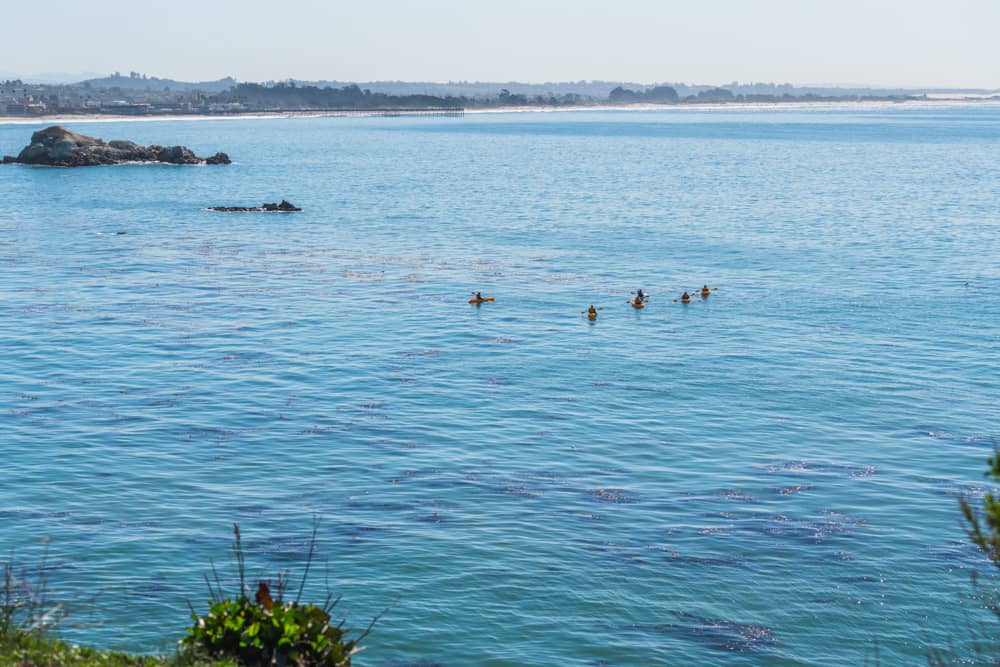 They also rent kayaks, paddleboards, and accessories if you want to explore on your own.
Other than sea kayaking, Pismo Beach is also a popular surfing, stand-up paddleboarding, and kiteboarding spot. North and south of the pier are the best surfing spots, and you can rent boards and wetsuits in downtown Pismo Beach.
Want to take a surfing lesson? Pismo Beach is a fantastic location to learn to surf. Consider this highly-rated 90-minute surfing lesson, where you will learn the basics and get out into the water. Book a lesson now!
Enjoy Other Oceanfront Parks
If you enjoy strolling or picnicking by the ocean, here are some other oceanfront parks in Pismo Beach you will enjoy:
Palisades Park is a six-acre water-view park with recreation area and children's playground. Enjoy picnic tables and barbecue facilities.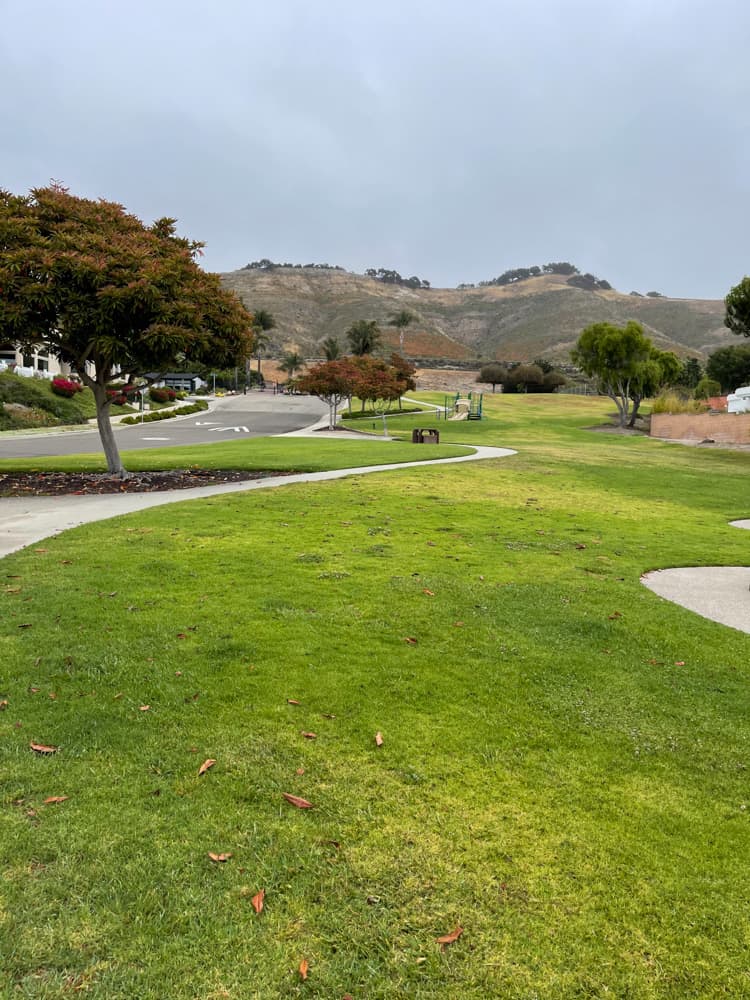 Eldwayen Ocean Park is a smaller park, located in the Shell Beach area. It features a grass-covered recreation area, picnic tables, and benches to enjoy the views.
Take the stairs to go down to the sandy beach and explore the tide pools at low tide!
Spyglass Park is a 4-acre oceanfront park that features a grassy recreation area plus a kids' playground. You'll find barbecue areas and picnic tables here, plus benches to relax and take in the views.
The park offers access to a long sandy beach and the opportunity to discover marine life in tidepools.
Visit Price Historical Park
If you enjoy local history, you must definitely plan to visit Price Historical Park, which protects the former home of John Michael Price, the founder of Pismo Beach.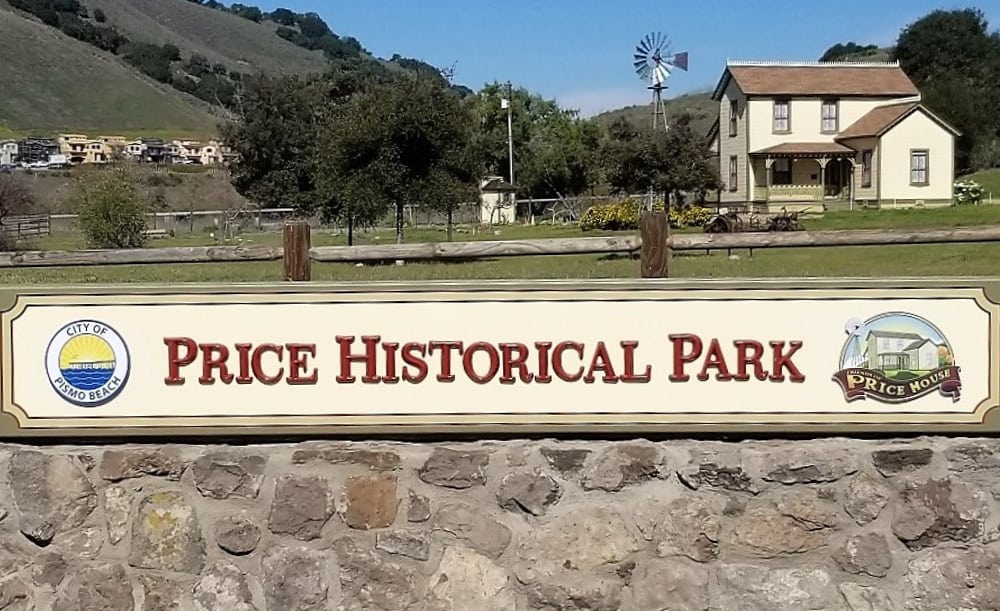 The home was built in 1893, and John and his wife Andrea lived in it until their deaths. The home was eventually abandoned and fell into disrepair, until it was restored.
Besides the house, the park contains other historic adobes, a windmill, an orchard, and exhibits that detail life as it was in Pismo Beach in the 1890s.
Price Historical Park is located at 100 Rancho Pismo Drive in Pismo Beach, and is open daily from dawn until dusk. Docent-led tours are offered by appointment.
There is no fee to visit, but donations are welcomed.
Things to Do Near Pismo Beach
Explore the Oceano Dunes State Vehicular Recreation Area
For adventure-loving visitors to Pismo Beach and the Central Coast, the Oceano Dunes State Vehicular Recreation Area is a popular destination.
The stretch of beach between West Grand Avenue and a little ways south of Pier Avenue in Oceano is the only beach in California you can drive! The park offers about 8 miles of drivable sand and dunes.
While driving a 4WD over the packed sand is fun, you can also explore the undulating sand dunes here, if you have the appropriate offroad vehicle. You can rent dune buggies or ATVs at lo
And if you want to leave the driving to a local expert, join a Hummer tour!
Enjoy the Beach at Oceano Dunes
Visitors looking for a vacation without adrenaline-pumping adventures can enjoy the beautiful beach in Oceano State Vehicular Recreation Area as well.
Go for a long walk over the sand, or explore the gorgeous sand dunes on the trail through the Oceano Dunes Natural Preserve. If you are lucky, you may see an endangered western snowy plover, or a California least tern, two bird species that nest here.
Enjoy camping at the Oceano Campground, go clamming or fishing, kitesurfing or windsurfing, bring a picnic, watch the sunset, or join a horseriding tour along the beach.
Walk the Oceano Lagoon Trail
The Guiton Oceano Lagoon Trail is a must if you enjoy walking in nature, or wildlife viewing and birdwatching. The lagoon is part of the Oceano State Vehicular Recreation Area, located close to the park visitor center.
Look for deer in the vegetation, turtles by the water, beavers, and a variety of birds, from ducks, geese, and gulls, to great blue herons, coots, and black-crowned night herons. Definitely bring your binoculars and zoom lens on this walk!
The easy 1.3-mile loop around the freshwater lagoon is shaded for much of its length, but watch for poison oak. Dogs on leash are permitted on the trail.
Hike Oso Flaco Lake
If you love birdwatching, don't miss a visit to Oso Flaco Lake, south of the Oceano Dunes State Vehicular Recreation Area in the Guadalupe-Nippomo dunes. The area served as a location for the classic 1923 movie The Ten Commandments.
The 2-mile round trip out-and-back trail here meanders its way through various ecosystems, from dunes to woodlands and a boardwalk over the lake, on its way to an overlook over the ocean.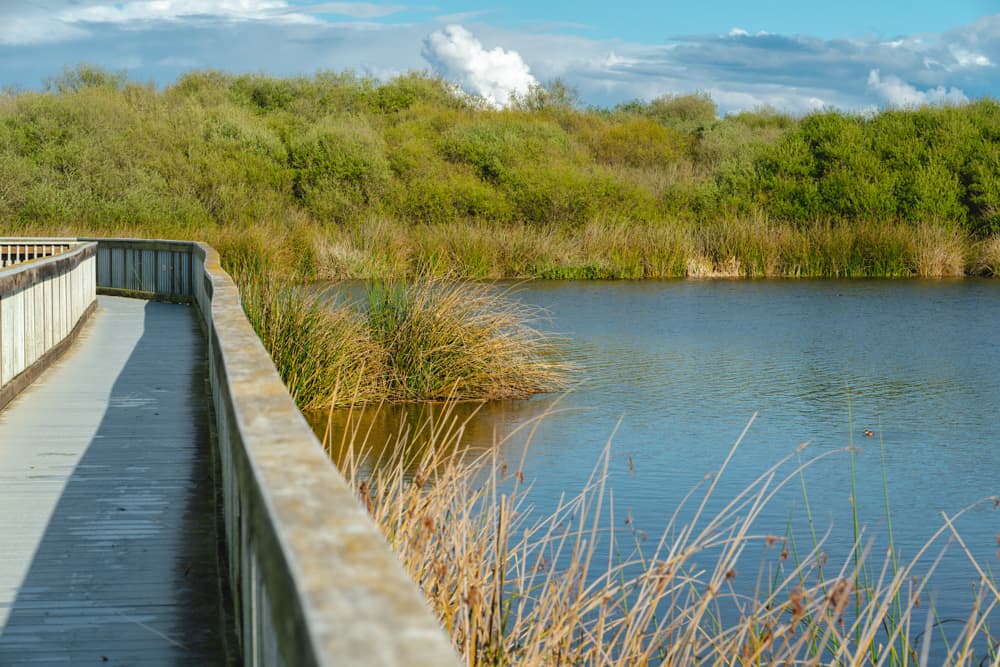 As you walk through the serene natural area, keep your eyes peeled for birds and wildlife. Interpretive panels along the trail offer information on the flora and fauna you may see.
Close to 300 species of birds have been spotted here, according to the Audobon Society. You may see western snowy plovers, peregrine falcons, brown pelicans, and California least terns.
Even if you aren't an avid birdwatcher, the hike offers beautiful expanses of coastal sage brush and other flora, wildflowers in season, and an ocean view at the end of the trail.
Soar Over Pismo Pier and the Dunes!
For an aerial view of the scenic coastline at Pismo Beach, consider a biplane ride! Banner Airways offers rides over the pier and beach, or the pier and the dunes, or a Top Gun adventure flight.
The aircraft you'll fly in were used to train American pilots during WWII. Each of the two planes has room for two passengers, and you'll be supplied with goggles, cap, and leather aviation jacket.
Spend some Time in Avila Beach
Just north of Pismo Beach is the quaint little beach town of Avila Beach. Smaller and quieter than Pismo Beach, Avila Beach has a wooden pier and a beautiful stretch of beach.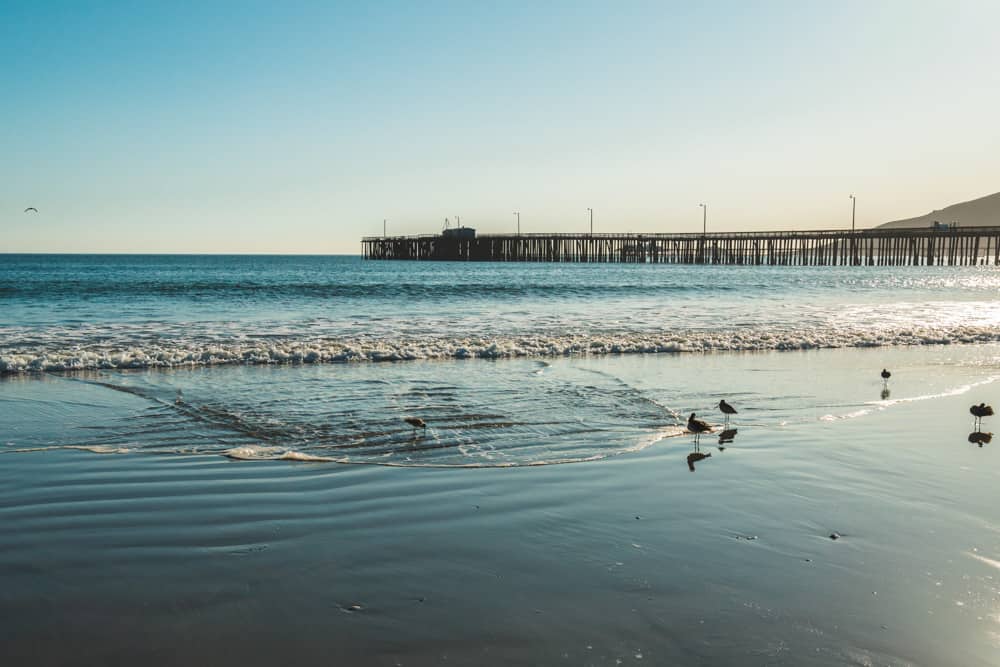 Walk along the Avila Beach Pier for expansive views of the Pacific Ocean. You can also walk under the pier, or snag one of the hammocks strung below the pier! The beach is a great spot to relax at sunset.
Walk the scenic Cave Landing Trail (about a mile each way) down to Pirates Cove and the sea caves. At the caves, you can snap a photo of the ocean from inside the cave. Then spend some time at the beach, but be warned that it's clothing optional!
Avila Hot Springs offers camping and cabins, or you can visit for the day to soak in the natural mineral pool, or swim in the freshwater heated pool. There is also a spa if you want to be pampered, and a kids' play area with water slide.
Hike Other Avila Beach Trails
Outdoor lovers will find several trails in Avila Beach, other than the Cave Landing Trail, the Lighthouse hike, and the Bob Jones Trail, which we've covered separately here.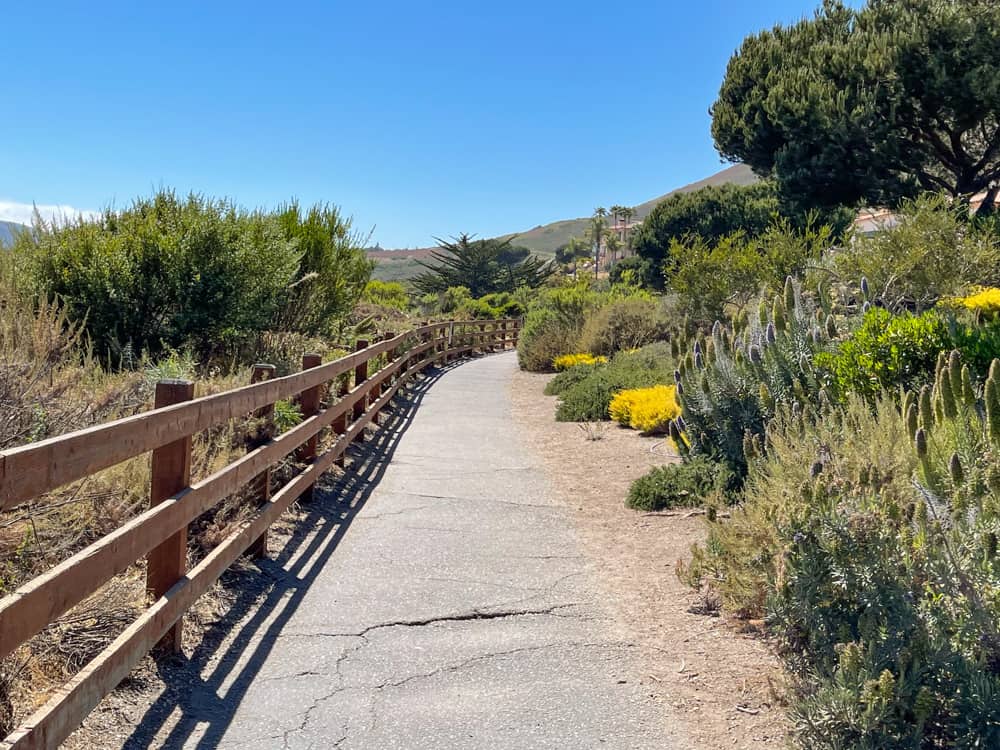 The Shell Beach Bluff Trail is easy and relatively short, at 2 miles round trip. The paved trail winds its way over the bluffs for scenic views over the water.
The Ontario Ridge Trail is a moderate 2.8-mile loop that has wooded sections but also offers beautiful views of the ocean. Parts of the trail are quite rugged.
Sycamore Crest Trail is another moderate trail that passes through oak woodlands on its way up the ridge for wonderful views of the Pacific Ocean.
Admire the Port San Luis Lighthouse
The 3.75-mile round trip moderate to strenuous Pecho Coast Trail takes you to Port San Luis Lighthouse, one of the picturesque old lights along the California coast. You can tour the interior for a small fee.
This hike is guided only. Hikes are offered on Wednesdays and Saturdays, leaving at 8.45 a.m. and returning by about 1.00 p.m. Reservations must be made two weeks in advance.
Built in 1889, the historic Port San Luis Lighthouse was in operation until 1974. The lighthouse is Victorian in design, the only one of its kind left.
If you do not wish to hike, you can still view the lighthouse, either on a trolley tour, conducted by the Port San Luis Lighthouse Keepers, or by kayaking to Whalers Beach. The park is open from sunrise to sunset.
Visit Avila Valley Barn
Avila Valley Barn is fun for the whole family. At this lively farm stand, you can feed the farm animals, or enjoy hayrides. There are seasonal events too, from summer pony rides to a fall pumpkin patch and a holiday tree.
The farm is open for visits during business hours, so you can walk out onto a field and see what's growing. Depending on the season, the farm offers u-pick as well.
There's lots of great food to sample too! Enjoy a meal at the chicken shack and smokehouse deli, get corn on the cob, or enjoy a sweet baked treat or ice cream.
Hike the Bob Jones Trail
The Bob Jones Trail is a popular paved city to beach trail open for both walking and biking. Starting at the trailhead at Ontario Road, off Highway 101 (there's a parking lot) to the end of the pier in Avila Beach, the trail is about 3 miles each way.
The trail is mostly flat, and meanders alongside the San Luis Obispo Creek, passing behind the fields at Avila Valley Barn on its way to the coast. The sound of the flowing water is very pleasant, if you happen to visit when the creek is flowing well.
We love walking this trail in the morning and ending up in Avila Beach for lunch with a view of the water!
Enjoy Wine Tasting in Arroyo Grande Valley (or in Edna Valley or Paso Robles)
If you enjoy touring wineries, you have several options in nearby Arroyo Grande Valley or Edna Valley in San Luis Obispo, or in Paso Robles. You can also do tours to wineries in these areas, if you want to enjoy tastings without having to drive.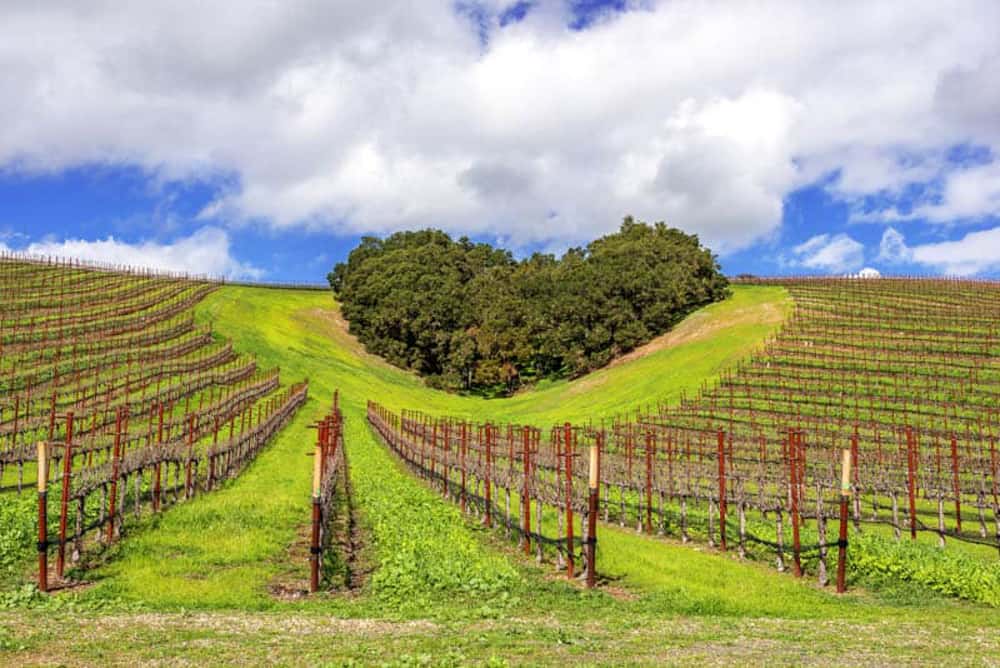 In Arroyo Grande, visit Laetitia Vineyard & Winery, where you can enjoy outdoor tastings with views of the vineyards. They offer picnic areas, bocce ball courts, and a walking trail with ocean views.
Kynsi Winery is located on a historic ranch, with the winery and tasting room housed in an old dairy. They offer seated tastings on their patio, which overlooks a landscape covered with vineyards and a picturesque old barn.
Talley Vineyards, also in Arroyo Grande, offers seated tastings with views of the vineyards and working farm. If you visit in the summer, you may be able to enjoy a tour and taste experience.
Looking for a winery tour? Consider this highly-rated wine tasting tour from Pismo Beach to San Luis Obispo. The full-day (5-hour) tour includes visits to four area wineries and a picnic lunch. Book this tour now!
Or this also highly rated semi-private modified hop on, hop off tour of Paso Robles wineries from Pismo Beach and San Luis Obispo. The service pick you up, shuttles you to your tasting appointments, and returns you to your hotel at the end of the day. Book this tour now!
Explore More of the California Central Coast
The towns and cities of the California Central Coast are nestled not too far from each other, so if you are planning a longer vacation in Pismo Beach, you have lots of exciting day trip or part day trip options.
Visit San Luis Obispo to tour its historic mission, one of California's 21 missions built by the Spanish missionaries, stroll the lively downtown, or visit small but interesting museums.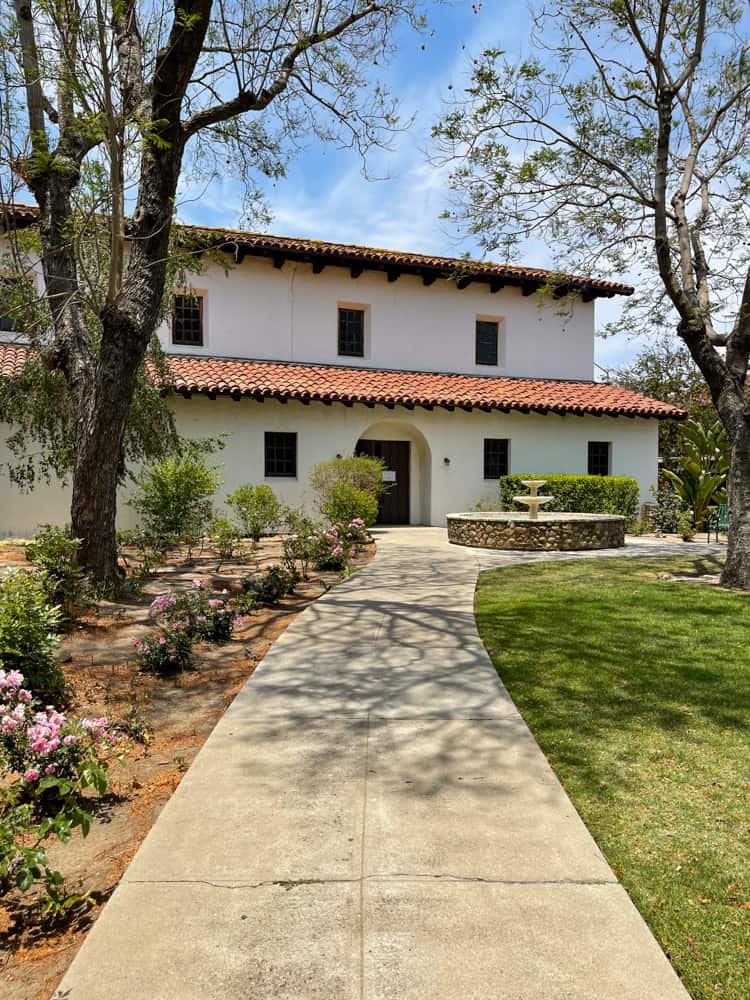 Morro Bay offers picturesque Morro Rock, the always bustling Embarcadero, lots of wildlife viewing, fresh seafood, and cruises of the bay. North of Morro Bay, smaller Cayucos and tiny Harmony are other options for part day visits.
South of Morro Bay, Los Osos offers many opportunities for outdoor recreation, from walking the boardwalk trail at the Elfin Forest to birdwatching at Sweet Springs Nature Preserve.
Paso Robles is Central California Coast wine country, so you have lots of choices for wine tastings, but it also has a fun downtown tasting and dining scene.
Cambria is a picturesque village with a couple of gorgeous walks: the Moonstone Beach Boardwalk and the Fiscalini Ranch Bluff Trail. North of Cambria in San Simeon, you can also tour the opulent Hearst Castle, or visit the elephant seal rookery.
Nature lovers will enjoy spending time in beautiful Montana de Oro State Park, where you can hike the easy but super scenic bluff trail, and hang out at a beach.
Getting to Pismo Beach, California
The SLO County Regional Airport, located near San Luis Obispo, has flight service from several major US cities.
Many visitors to Pismo Beach arrive by road. Pismo Beach makes for a great stop on a California road trip itinerary, or a Pacific Coast Highway road trip.
At just about 4 hours by the highway, Pismo Beach makes for one of the best weekend getaways from San Francisco (or the SF Bay Area) or LA you can do.
At just under 5 hours, Pismo Beach is very doable if you are looking for weekend getaways from San Diego.
From San Francisco, take US 101 S to Pismo Beach, and from LA or San Diego, take US 101 N.
If time isn't a constraint, drive scenic California Highway 1 instead of taking the freeway! It's one of the most scenic drives in California.
Going south from San Francisco or the SF Bay Area, stop at picturesque Carmel-by-the-Sea or marvelous Monterey, enjoy the super scenic 17-Mile Drive through Pebble Beach, or take in must-visit sights in Big Sur along the way.
Coming north from LA or points south, allow for time to spend in stunning Santa Barbara or tour charming Solvang, Santa Ynez, and other towns in the picturesque Santa Ynez Valley en route.
Looking for a car rental for your Pismo Beach getaway? Check out Discover Cars! They scour multiple providers to get the best price for you, including brands like Hertz, Enterprise, Alamo, Budget, and Sixt.
Where to Stay in Pismo Beach
Hotels in Pismo Beach
Seacrest Oceanfront Hotel overlooks the Pacific Ocean and the sandy beach. The hotel offers a pool and three hot tubs with water views. Rooms are spacious and well appointed. Relax on the rooftop terrace overlooking the ocean or on patios with fire pits. Book a stay here!
Inn at the Cove is a 15-minute walk from the beach. Many rooms have views of the ocean, and the hotel offers a heated pool and hot tub. Guest rooms are well appointed and in-room spa and massage services are available. Parking and wifi are free. Book a stay here!
Vespera Resort on Pismo Beach has an excellent location on the beach. The hotel offers an onsite restaurant and bar, and a shared lounge, terrace, and pool. Rooms feature contemporary furnishings, and some rooms have private patios. Book a stay here!
Vacation Rentals in Pismo Beach
This luxurious upper floor apartment features 2 bedrooms and 2 bathrooms. The unit is located one block from the beach and is walking distance to shopping and dining. Furnishings are comfortable and there is a fully stocked kitchen.
Book a stay here!
This well-reviewed condo is super spacious at 1,500 square feet. With 2 bedrooms and 2.5 baths, the 2-level condo is just one minute from the beach. There is a fully-stocked kitchen and a garage, which contains the washer and dryer.
Book a stay here!
Where to Eat in Pismo Beach
We've already talked about Giuseppe's Cucina Italiana, but here are a few more options for great eateries in Pismo Beach!
Cracked Crab is an excellent option if you are looking for fresh flavorful seafood. Several local fish are served daily, and they advise you to show up in casuals, just in case things get messy when you are wielding the crab crackers or mallet. Be sure to order clams or crab.
You'll want to eat at the Oyster Loft as much for the view from the balcony as for the food. The oysters here are superb. pair them with an appetizer or soup for a light but filling dinner. The sablefish and the scallops are great as well.
Ventana Grill offers coastal fusion cuisine: they have lots of seafood items, and many Mexican dishes on their menu. Try the Aztec soup, or the halibut ceviche to start, and the sea bass main or the steak and shrimp molcajete main.
The Best Time to Visit Pismo Beach, CA
Pismo Beach is located along the Pacific Ocean. Its temperate climate makes it a fabulous year-round destination.
That said, winter is rainy season in California, so visit when rains are not in the forecast, or travel with rain gear. Winter does offer colorful coastal sunsets, though.
Plus, you will see overwintering butterflies in the Monarch Butterfly Grove, plus have the chance to see lots of sea and shore birds, and migrating whales.
Spring is our favorite time to visit Pismo Beach. The hills are bright green and there are lots of wildflowers along trails and by the beaches.
In the spring, daytime temperatures are perfect for hiking, and you will very likely have clear bright days with little to no fog. Migratory whales can be seen in both winter and spring.
In the summer, the marine layer may obstruct ocean views, especially in the mornings. The fog generally clears by noon, so afternoons and evenings are the best times for ocean photos.
In the summer, daytime temperatures remain moderate and it can get cool and breezy by the water, so layers are recommended even in the height of summer!
Fall generally offers clear days with warm temperatures, especially is there is an Indian summer. Plan long intense hikes for the morning and water activities in the afternoons!
Did you find this article informative? Save it for later reference!