Sebastopol is a must-visit destination in Sonoma County. Famous as the home of the Gravenstein apple, the small and charming wine country town offers a surprising number of fun things to do, along with great food and drink.
From plant lovers to art lovers and antiquing enthusiasts to foodies, most travelers will find something to enjoy in Sebastopol.
While it's perfect for a weekend getaway, Sebastopol is located close to many other great places to visit in Sonoma County, making it a great base for a longer vacation in the region.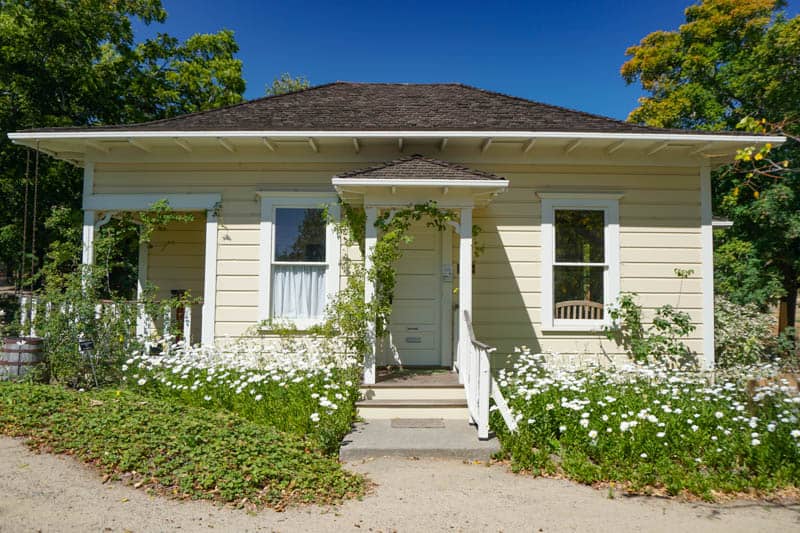 Some links on this page may be affiliate links. If you click an affiliate link and make a purchase, we may receive a small commission, at no extra cost to you. For more details, refer to our disclosure.
Planning a visit to this cute and quirky wine country town? Read on to discover the best things to do in Sebastopol, plus our suggestions for where to stay and where to eat.
Things to Do in Sebastopol, CA
Browse the Funky Junk Art on Florence Avenue
One of the best things to do in Sebastopol is a stroll along Florence Avenue, to browse some very cool junk art. The art is the work of Patrick Amiot and Brigitte Laurent. Amiot creates the sculptures, and Laurent paints them.
Amiot and Laurent live on Florence Avenue, and their home is easy to spot: it features lots of sculptures, and a very cool car out front, covered in floral art. You can grab a brochure here to learn more about the artists and their creations.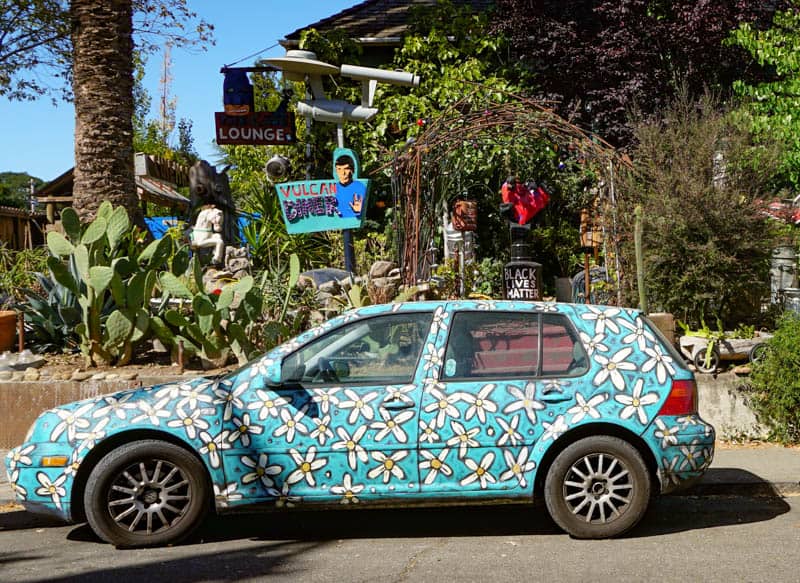 The couple's junk art journey started when Amiot created a fisherman from a water heater and installed it in his front yard. Neighbors wanted their own cool junk art creations, and the display on the street took off.
Made from metal, glass, wire, rubber, and other materials, Amiot's sculptures are playful, clever, and bold. Look for Batman and Robin (Robin is a bird!), the Three Little Pigs, the Mermaid, and more!
Florence Avenue is not very long — just about a third of a mile — so it's an easy walk down one side and up the other. If you enjoy quirky art, you will want to allow enough time to absorb the details of the sculptures and take lots of photos. We spent about an hour.
Other than along Florence Avenue, you will find the couple's creations dotted about Sebastopol and other areas of Sonoma County, so look for them as you drive or walk around the area.
Explore the Barlow
The Barlow Market is a large outdoor market district in Sebastopol that's great for sampling local food and drink. Plus you'll find boutiques, galleries, and gift shops, and a community market. It makes for a fun stroll on a nice weather day!
From cheese and wine to beer, spirits, cider, and ice cream, there's a lot to sample at the Barlow! And there are many quality eateries within the complex, so plan on enjoying a meal here when you visit.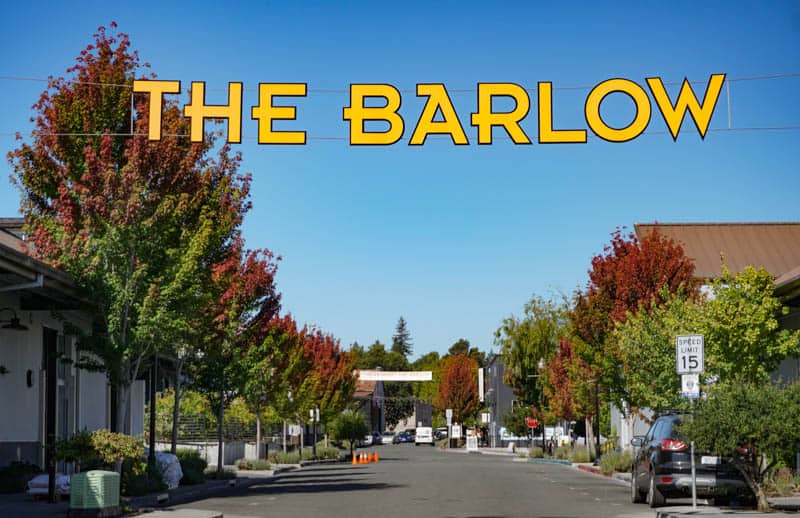 Crooked Goat Brewing, Woodfour Brewing, and Seismic Brewing offer refreshing locally-crafted beer on tap. At Spirit Works Distillery, enjoy handcrafted small-batch vodka, whiskey, and gin.
Two Dog Night Creamery offers up the best of local products, from cream to fruit, in their small-batch artisanal ice cream made with liquid nitrogen.
Created fresh in house daily, the ice cream is decadent and the waffle cones delicious. The ice cream features cream from Straus, a renowned Point Reyes dairy.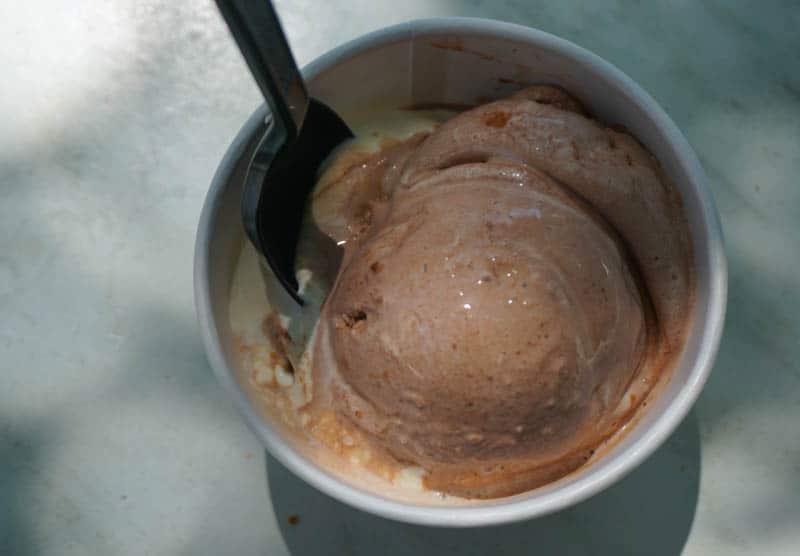 At Region, you can sample wines from over two dozen Sonoma County wine producers. It's a great way to sample many local wines in one place: you can have it by the taste, glass, or bottle.
If you enjoy fresh fruit juices, stop by The Nectary for a delicious range of freshly-pressed organic fruit juices, smoothies, and more exotic concoctions such as fruit kefirs and kombucha. The El Sol, with carrot and orange, is super refreshing.
Tour Luther Burbank's Experimental Farm
In the late 19th century, renowned horticulturist Luther Burbank bought several acres of land in Sebastopol, in the Gold Ridge district of Sonoma County, and went on to create an experimental farm here.
Over a prolific period of 40 years, Burbank developed on this farm many of the fruit trees, nut trees, vegetables, and flowers for which he is known, including the popular Shasta daisy and the Santa Rosa plum.
From chestnut to walnut and quince to apple, plant lovers will enjoy the specimens at the farm.
Today, three acres is all that remains of the farm. The Western Sonoma County Historical Society built a replica of a barn that stood on the farm but was destroyed by fire. Also on the site is a lovely cottage that is listed on the National Register of Historic Places.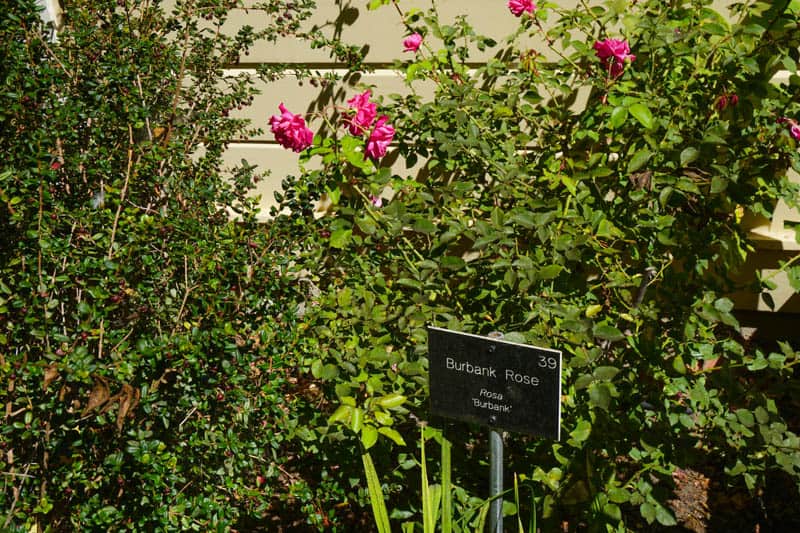 You can do a self-guided tour of the farm, to see some of the fruit and nut trees developed by Burbank, as well as varieties of the Shasta daisy and other plants, but if a docent-led tour is being offered when you visit, it is very informative.
There is also a plant sale on Wednesday mornings.
Admission is free, and Luther Burbank's Experiment Farm is open daily from dawn to dusk. And if you have the time, you can also tour Burbank's home and gardens in nearby Santa Rosa.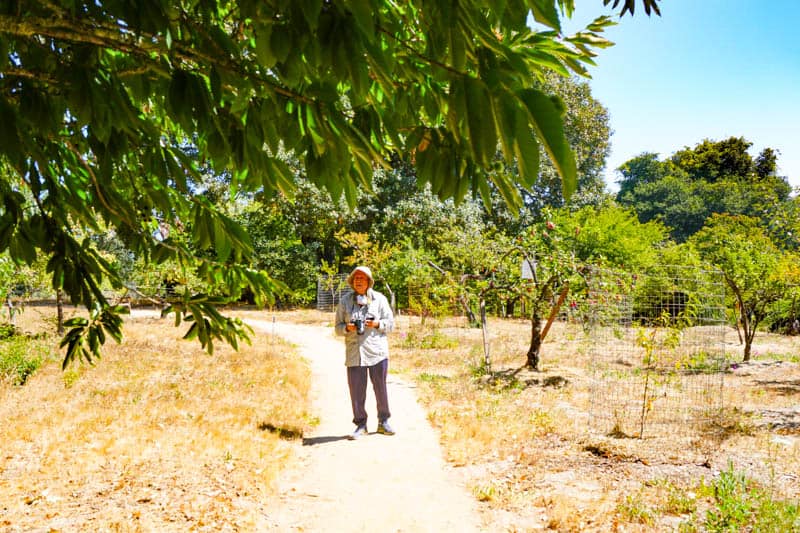 Enjoy a Gravenstein Apple Pie
Before wine took over the region, Sebastopol was known for its Gravenstein apple orchards, with several thousand acres focused on its cultivation. Today there are only a few growers left, and the variety is considered an heirloom.
The Gravenstein apple doesn't lend itself to transport, so your best chance of tasting the fruit at its flavorful peak is if you visit Sebastopol in season.
Look for the apples at farm stands and local stores in Sonoma County. If you visit in August, you can enjoy the annual Graventein Apple Fair!
The tart-tending-to-sweet Gravenstein is perfect for apple pies, and Mom's Apple Pie, just outside Sebastopol on the aptly named Gravenstein Highway, is a great place to enjoy the sweet treat.
You can try it on its own or à la mode, with local Straus ice cream. It's available in a two-slice size as well as the regular size.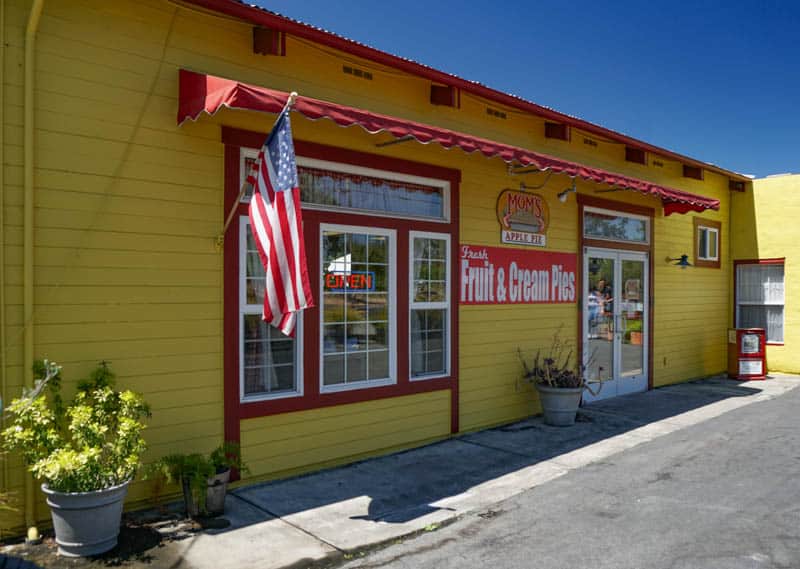 You will see Gravenstein apple orchards as you drive around Sebastopol, and the pie shop is located on the edge of an orchard as well. Cider, juice, and sauce are other ways to enjoy the Gravenstein apple, year round.
Stroll Downtown Sebastopol
Downtown Sebastopol is small but charming and quirky, and you will definitely want to allow some time to browse the small independent stores along Main Street. It is also home to some quality eateries and a fun ice cream place you won't want to miss!
Sagestone Gallery has some of the prettiest stone jewelry (and home and gift items) you will find anywhere. From candle holders and colorful coasters to statement decorative hunks of rock, you will be spoiled for choice here if you enjoy stone objects.
Screamin' Mimi's offers artisanal and all-natural ice cream and sorbet, made in-house, using local and seasonal ingredients. The decor is the first thing you'll notice as you walk in: the cones and the colorful tables and chairs have been painted by local artists. The ice cream is delicious, and you have a large number of flavors from which to pick. We loved the lemon ginger ice cream!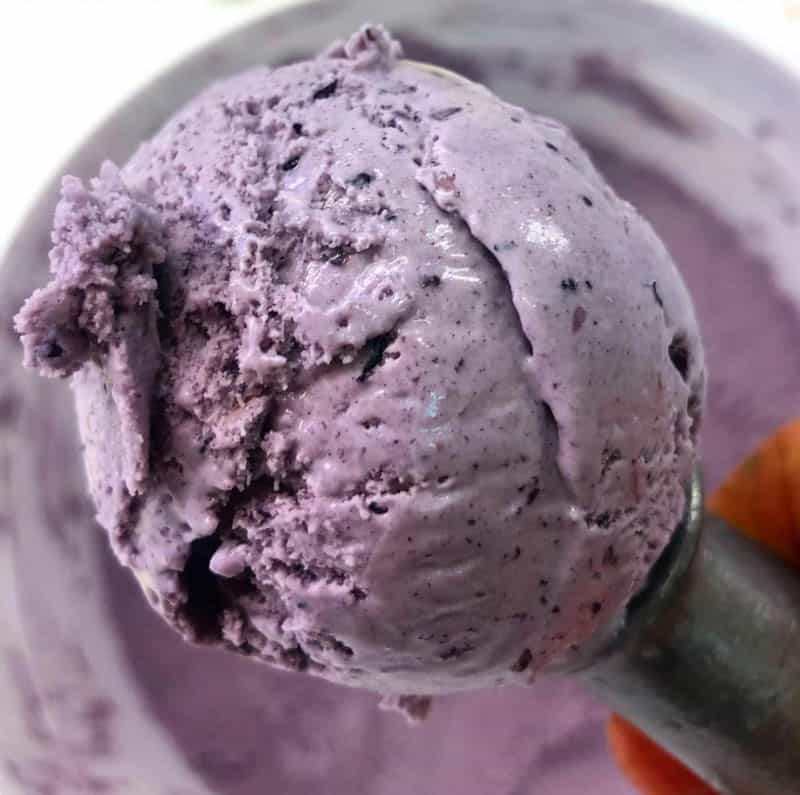 Silk Moon Gallery has a little bit of everything, from men's and women's clothing to shoes, jewelry, and home decor. Artisana Functional Art features stunning one-of-a-kind jewelry from a collective of artists. At Boho Bungalow, shop for home decor, jewelry, bags, and gift items.
If you love natural skin care, stop in at Sumbody for truly natural bath and body products made in small batches. From seasonal offerings to products you can use year-round, Sumbody has a big range from which to choose. If you have the time, also plan on a spa treatment at their spa!
Step into the West County Museum
Located on Main Street in downtown Sebastopol, West County Museum features rotating exhibits. Run by the Western Sonoma County Historical Society, the charming little museum is worth a visit if you enjoy local history and culture.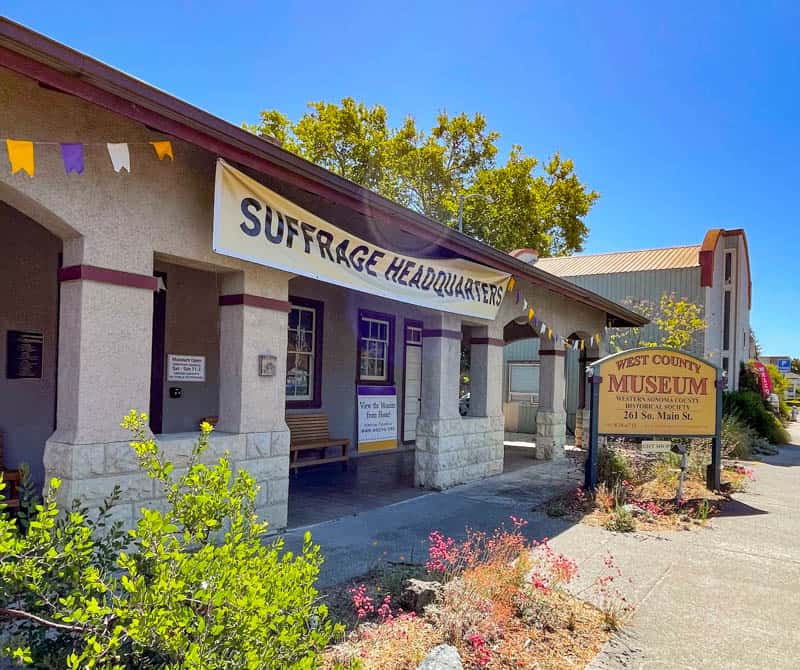 The beautiful Mission-style structure is the former Sebastopol Railroad Depot. Built in the early 20th century, the building has been carefully restored and makes for a great photo.
Inside, you will find exhibits documenting the history of western Sonoma County. Docents on duty are happy to answer questions and offer additional information. Exhibits are changed two or three times a year, and have ranged from an exploration of the hippie life in the region in the 60s to the apple industry.
Visit the SebAstopol Center for the Arts
Love art? Allow for time in your Sebastopol itinerary to browse the Sebastopol Center for the Arts, located on High Street in downtown Sebastopol. Admission is free to all exhibits and special events, although donations are appreciated.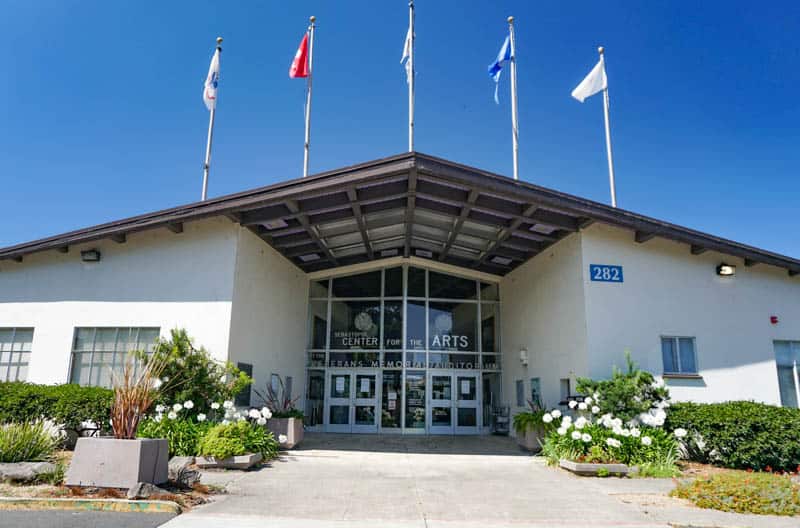 At the SebArts Gallery, you can view current exhibitions, which generally change every few weeks. Exhibitions feature the works local, national, or international artists. The Center also offers classes and workshops, and programs include film, poetry, and the performing arts.
One of the significant exhibitions at the Center is a preview of the works of the artists that open their studios to the public on two weekends in September each year as part of the Sonoma County Art Trails. The preview exhibition can help you decide which studios you want to visit!
Tour Area Wineries
Sonoma County is the largest wine producing region in Northern California, and no matter which part of the county you visit, you will find wineries and tasting rooms to discover.
In fact, there are so many beautiful wineries in Sonoma that you will be spoiled for choice. Sebastopol is no exception.
Region at the Barlow is the premier wine tasting destination in the town center. It features the wines of 25 Sonoma County wineries. If you are on a brief visit to Sebastopol, Region is likely your best bet to sample the wines of many local producers.
If you have more time, visit area vineyards to enjoy leisurely wine tastings among the vines or gardens. Lynmar Estate has a contemporary tasting room and terrace by the vines. Marimar Estate has a beautiful Spanish-style winery building.
Horse and Plow offers tastings amidst gardens in a charming rustic setting. Iron Horse Vineyards is famous for sparkling wines. Their tasting room offers spectacular views over the vineyards. Fog Crest Vineyard is set on a hill and overlooks lovely wetlands.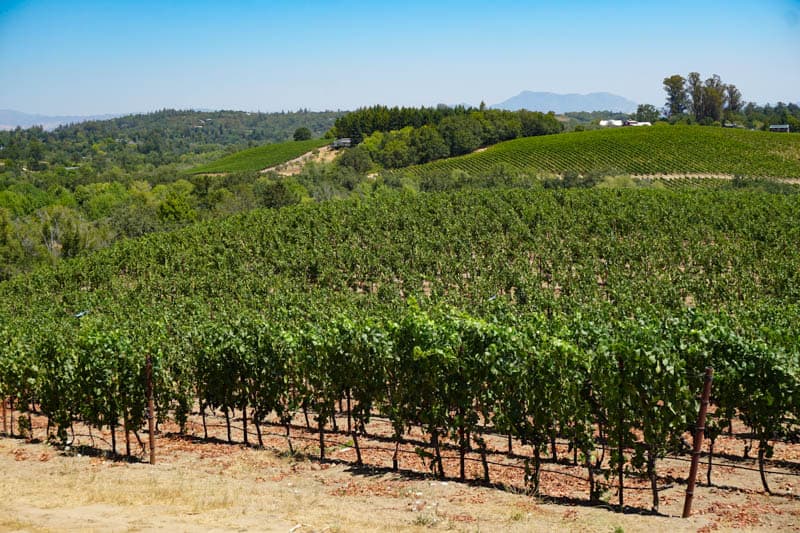 Enjoy Cheese!
If you like cheese, you will love visiting the cheese makers on the famous California Cheese Trail as you explore the Golden State. In Sonoma County, there are about 30 dairies and creameries you can visit as part of the trail.
In Sebastopol, stop by Bohemian Creamery, located on a hilltop just about a mile from downtown Sebastopol. Here you can enjoy a cheeseboard with a view of the Laguna de Rosa wetlands and the Mayacama Mountains.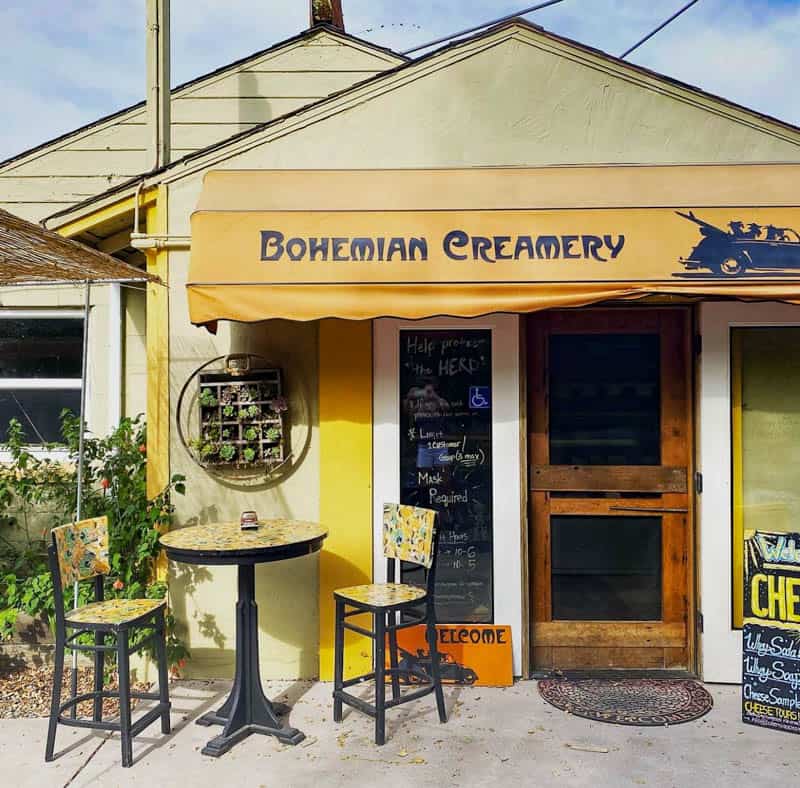 If you visit on the weekend, you can join a tour of the creamery to learn about the cheesemaking process, view the aging rooms where the cheeses mature, and enjoy a guided tasting.
Bohemian Creamery offers cow, goat, sheep, and water buffalo milk cheeses, and varieties range from pleasantly mild to really intense. We enjoyed the Capronchino, a semi-hard goat cheese, and the Boho Belle, a soft creamy cheese made from Jersey cow milk.
Their frozen yogurt is awesome, too!
Walk the Laguna Wetlands Preserve Trail
Whether you just enjoy walking in nature or you enjoy spotting birds and wildlife, the Laguna Wetlands Preserve Trail makes for a great walk. The gravel trail is just about 2 miles in length, flat and accessible.
The Laguna de Santa Rosa is one of the largest freshwater marshes in Northern California. It is home to numerous species of waterfowl and land birds. Note that sections of the trail may be closed when rains cause flooding.
Park in the North Parking Lot by the Youth Annex at the Sebastopol Community Center and you will see the trailhead right off the parking lot.
Pop Over to Freestone for a Scone
Okay, Wild Flour Bread is not actually in Sebastopol but in Freestone, but it's just a 10-minute drive away. It would be a shame to visit Sebastopol and not visit the famous Sonoma County bakery.
Wild Flour Bread's scones are delicious, and you will likely have to wait in line to grab yours, but they are worth the wait!
You will want to pick up some bread to take back to your accommodations or back home: made in a brick oven, the breads are available in a variety of flavors. We enjoyed a savory jalapeno cheese loaf made from corn meal, and a pumpkin loaf.
After you get your scones and breads, tour the lovely little garden. In the summer, the gardens were brimming with produce and fruit, from Swiss chard to blueberries and tomatoes, as well as lots of colorful flowers.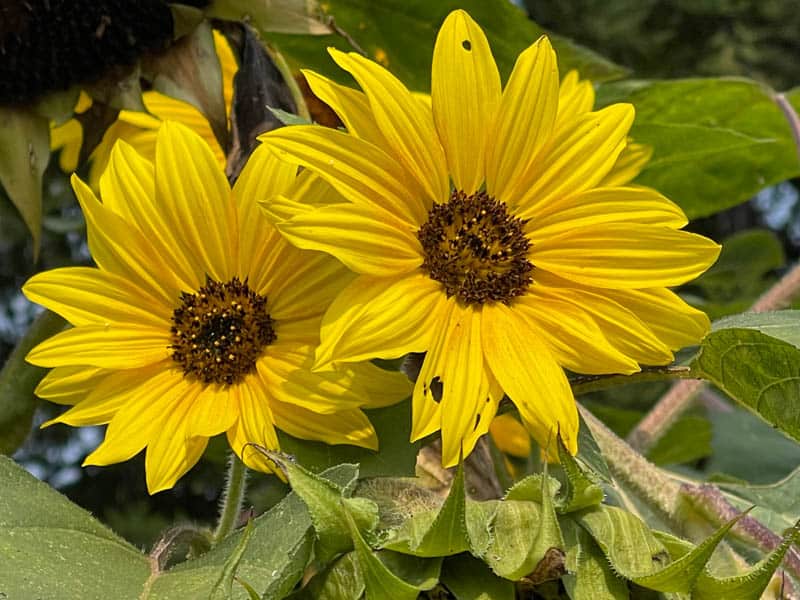 Getting to Sebastopol, CA
If you plan to fly into the area, the Charles M. Schulz – Sonoma County Airport in nearby Santa Rosa has flights from many major US cities, including LA, San Diego, Phoenix, Dallas, Portland, Seattle, and Vegas. From the airport, Sebastopol is just over 11 miles away, an easy drive.
Many visitors to Sebastopol arrive by road. From San Francisco, the drive to Sebastopol is just over an hour, perfect for a day trip or a weekend getaway. From LA, the drive is about 6.5 hours.
Sebastopol makes for a great stop on a Sonoma County road trip. A wine country road trip through Napa Valley and Sonoma County is one of the best California road trips you can do!
Looking for a car rental for your Sonoma getaway? Check out Discover Cars! They scour multiple providers to get the best price for you.
Where to Stay in Sebastopol, CA
Hotels in Sebastopol, CA
Pearlessence Vineyard Inn is located about five miles out of town, just off Gravenstein Highway. The 5-acre property offers rooms featuring heated slate floors and fireplaces. A guest sun terrace overlooks surrounding vineyards.
Book a stay here!
Fairfield Inn & Suites Santa Rosa-Sebastopol is conveniently located along Gravenstein Highway in Sebastopol. The property offers 82 comfortable rooms and a heated pool. The breakfast is well-reviewed.
Book a stay here!
Vacation Rentals in Sebastopol, CA
This lovely Sebastopol home is just a 5-minute walk from town. The 3-bedroom, 2-bath home makes the perfect base for your wine country getaway. The home is well-appointed, with a beautiful garden. The backyard offers a sitting area and a barbecue grill, and inside, there is a fully-equipped kitchen.
Book a stay here!
This private Sebastopol guesthouse is the ideal retreat for a couple. The standalone building is conveniently located on a quiet road in downtown, making it super convenient. The one bedroom, one bath home also has a full kitchen, fast wifi, and a Smart TV. Open the French doors to a private patio draped in grape vines!
Book a stay here!
Where to Eat in Sebastopol, California
There are so many great places to eat and drink in Sebastopol that you could plan a weekend trip just to try the many great eateries in the town.
Ramen Gaijin will make you think you are in Japan. The ramen bowls are the ultimate comfort food on cool Sonoma County days. We tried the vegan version with silken tofu, and it was delightful.
Blue Ridge Kitchen is known for their fried chicken, served with creamy mac and cheese and apple honey. But the rest of their menu is great as well. We had the cioppino, brimming with fresh seafood, and the vegan roasted cauliflower steak, which was hearty and flavorful.
Handline is one of our favorite Sonoma County restaurants. There is seating indoors as well as in the gardens outside. Their seafood is superb: if you love fish tacos, Handline is a must! Also be sure to get the crisp golden fries with the Sao Jorge Portuguese sauce: we had to resist the urge to order seconds!
Khom Loi pairs the local Sonoma County produce and other ingredients with the flavors of Thailand for a fabulous dining experience. Try the glass noodle salad, which hits all the flavor notes and features crushed tofu and peanuts. We followed it up with the vegetarian green curry, which was delicious.
The Farmer's Wife at the Barlow showcases the bounty from Sonoma County farmers' markets in hearty sandwiches. We visited in the summer, and tried the Fruit & Blue, which had lots of fruit and wildflower honey paired with an aged cheddar, and the Albacore Tuna Melt, also featuring an aged cheddar. Both sandwiches were very good and very filling.
The Best Time to Visit Sebastopol
Like much of Sonoma County, Sebastopol is an year-round destination. You will find things to do no matter what time of year you visit!
Spring offers green hills, budding vines, wildflowers, and pleasant daytime temperatures. You may see the Gravenstein apple trees in bloom if you visit in the spring! The Sebastopol Documentary Film Festival is generally held in March each year, and the Apple Blossom Festival in April.
Summer days can be hot, but it's the time of year when farmers' markets are bursting at the seams with local produce. We visit Sebastopol in summer just to gorge on fresh salads and chilled soups brimming with flavor.
August is harvest time for the Gravenstein apple. Check out the Gravenstein Apple Fair if you visit during the month, and plan a to a local farm to pick your own apples.
Fall is harvest season. Admire the brilliant fall colors in the vineyards and in local parks, enjoy wine tastings, and savor the still warm days.
Winter mornings and evenings tend to be cool, so pack layers. Less crowded than in other seasons, Sebastopol is a relaxing wine country getaway option in winter.
Did you find this article informative? Pin it for later reference!