Planning a visit to Sonoma wine country and wondering about the best things to do in Healdsburg?
Healdsburg is an iconic wine country destination in Northern California, renowned for its wineries and its world-class restaurants.
A little over an hour away from San Francisco by road, Healdsburg is one of the most popular vacation spots in Sonoma County.
A city with a charming small town vibe, Healdsburg has a bustling town square with lots of wine tasting rooms. But wine tasting is only one of the many fun things to do in Healdsburg.
Located along the Russian River, Healdsburg also offers lots of opportunities for outdoor recreation for the whole family.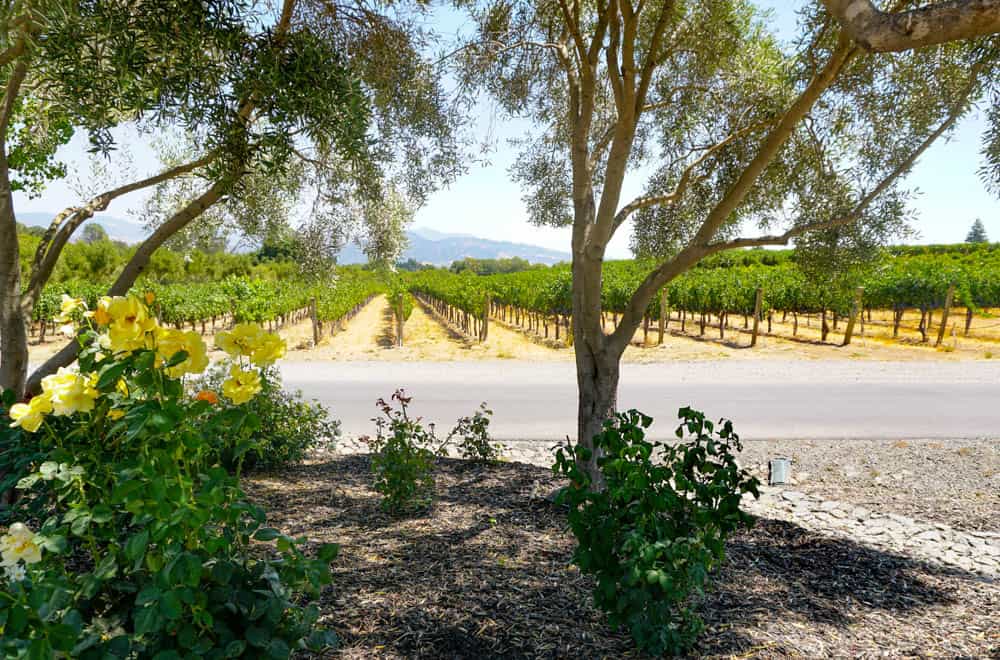 Some links on this page may be affiliate links. If you click an affiliate link and make a purchase, we may receive a small commission, at no extra cost to you. For more details, refer to our disclosure.
The Sonoma County gem is also wildly popular with foodies, with many topnotch eateries serving up innovative culinary creations using local products from produce to dairy.
We sometimes make reservations at three or four of our favorite restaurants in Healdsburg and go up for the weekend to just eat!
Considering a trip to Healdsburg, CA? Read on to discover the best things to do, plus our suggestions for where to stay and eat.
Things to Do in Healdsburg, CA
Stroll Healdsburg Plaza
Healdsburg Plaza is the perfect place to begin your visit to the city. The historic plaza was established by resident Harmon Heald in 1857, and serves as the focal point around which you'll find bustling streets.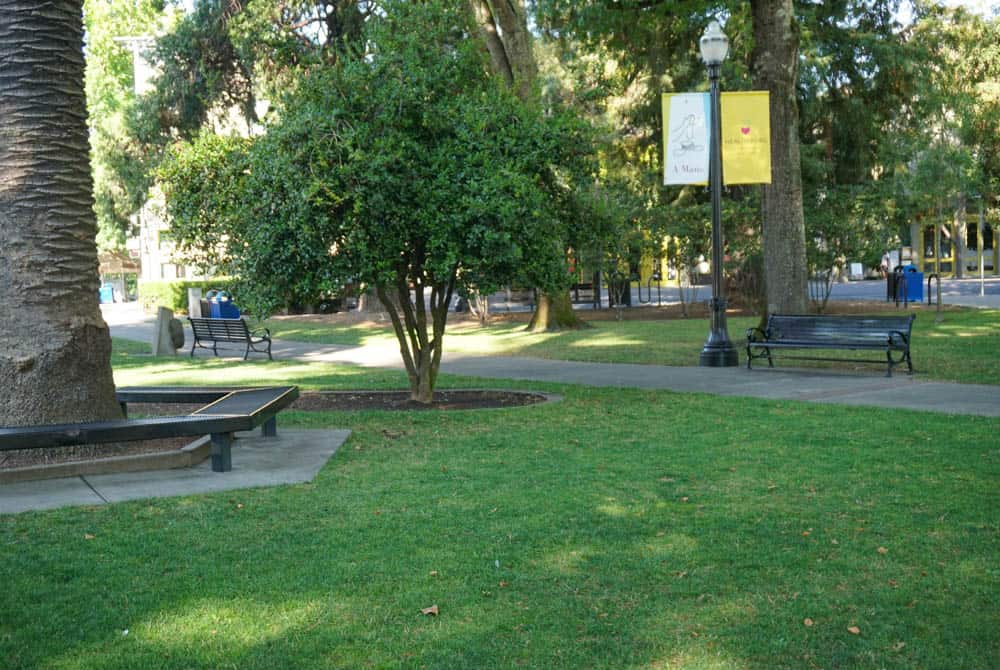 The patch of green features a charming gazebo and mature trees. It's a place for both locals and visitors to relax and socialize. You'll see families enjoying picnics and children playing on nice weather days.
In the early mornings, it's perfect for a quiet stroll. If you enjoy public art, you'll find beautiful murals to admire at the square.
The gazebo is the setting for live music performances on Tuesday evenings in the summer, when food vendors are on hand with locally-sourced food. Concerts may also be held on Sunday afternoons in the summer.
On Tuesday mornings between late April and late October, the square plays host to the Healdsburg Farmers' Market, where you will find produce, fresh flowers, cheeses, seafood, prepared foods, and other local products. There's live music too!
From October through December, there's an aisle with local arts and crafts as well: a must-browse if you are doing holiday shopping.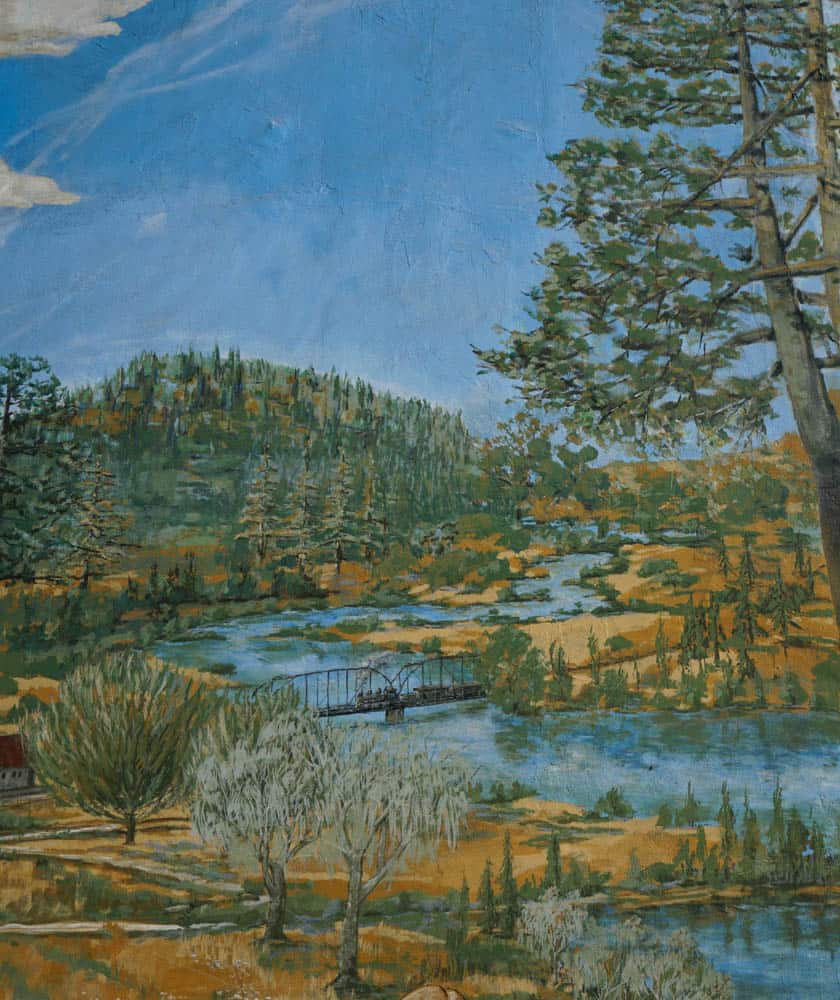 There's also a farmers' market on Saturday mornings between mid April and mid December, in the West Plaza parking lot just a block off the square.
Enjoy Wine Tasting at Healdsburg Plaza
While there are many beautiful wineries to visit near Healdsburg, you can also do wine tasting around the Healdsburg Plaza.
There are many tasting rooms around the historic square, allowing for leisurely sipping breaks between exploring and shopping.
Portalupi Wine, located on North Street, offers daily wine tastings in a warm and friendly setting. Wine tastings do not require reservations, but we suggest booking their wine and food pairing for a wonderful experience.
The wines, inspired by Italy, are great quality and not super expensive. And don't miss the infused oils and vinegars.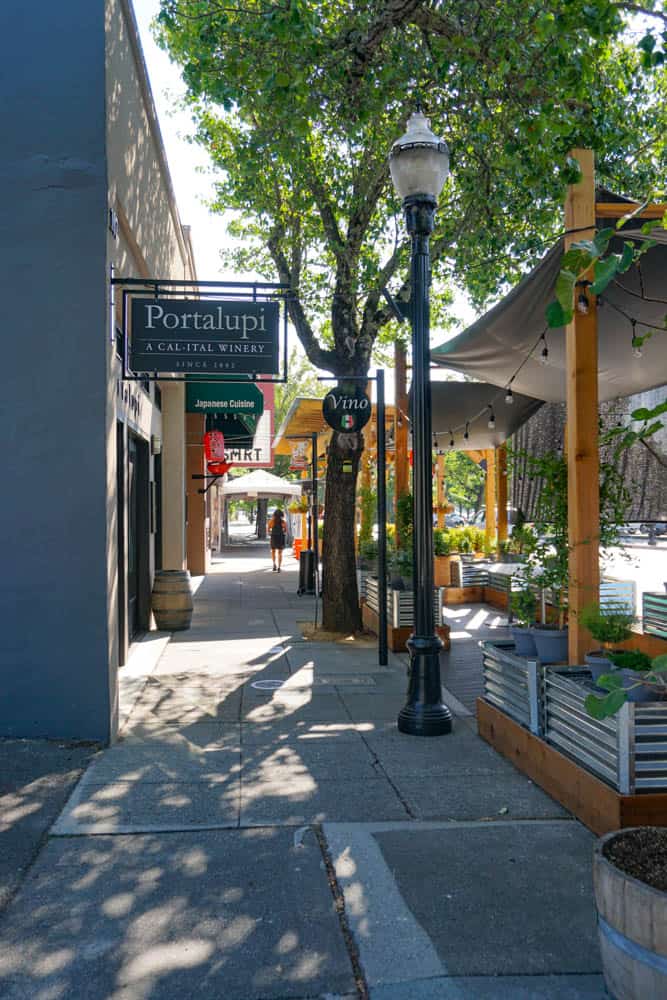 At the Thumbprint Cellars Lounge, located on Matheson Street, you will enjoy the warmth and hospitality as much as the wines, which include exceptional red and white blends and single varietals. There is an onsite art gallery to enjoy as well. Reserve an outdoor tasting experience ahead of time.
Hawley Winery's tasting room and gallery on North Street offers relaxed tastings. The furniture is crafted from wine barrels by Austin Hawley. Excellent wines, art, and great service make a tasting experience at Hawley worth the time and money. The tasting room is closed Tuesdays.
You will want to visit the Williamson Winery tasting room on Matheson as much for the food as for the wines. Tastings are offered daily by appointment and walk-ins are accommodated if space allows. They offer cheese or food pairings with carefully curated small-batch wines. The food pairings we had were exceptional.
Go Shopping around Healdsburg Square!
Looking for things to do in Healdsburg besides wine? Go shopping!
From gifts and home decor to clothing, bags, and shoes, books, and artisanal foods, you will be spoiled for choice when it comes to shopping at Healdsburg Plaza.
The streets around the square are lined with browse-worthy shops and galleries, so don comfy shoes and come prepared for hours of interesting shopping (or just looking).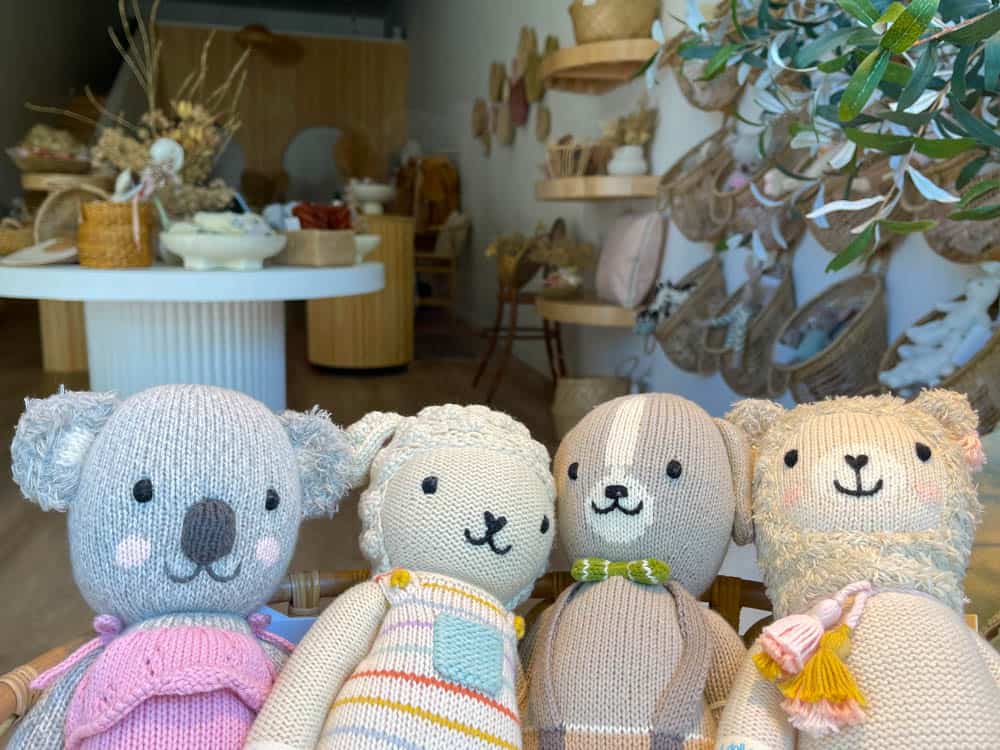 Mr. Moon's, located on Center Street, is reasonably priced and you'll find cute gifts for kids and adults alike. Their cards are beautiful! You'll also find toys, bath and body products, and jewelry.
Gallery Lulo is an absolute must-visit for beautiful jewelry and things for the home. You will love the one-of-a-kind candlesticks, vases, and bowls, and the sculptures are stunning. The mix-and-match earrings by Michele Mockiuti are irresistible!
There are lots of women's apparel stores, but ladies will want to check out Tamarind and Susan Graf Limited and men should not miss Ereloom.
For lower prices, Susan's Basement, also by Susan Graf, is a must-visit. You'll find great deals here on designer clothing for both men and women.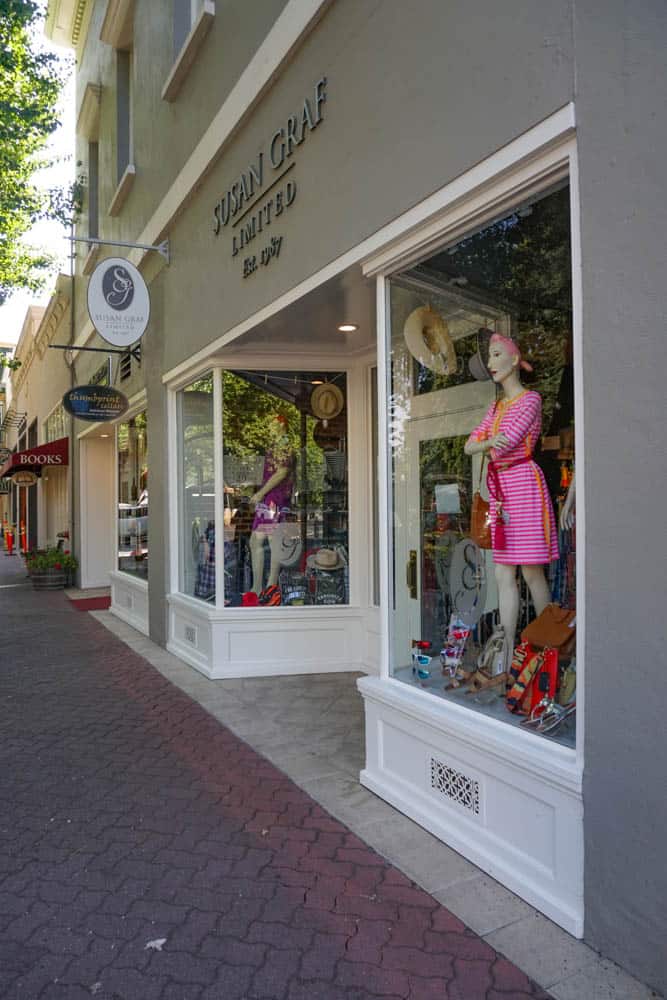 Take a Downtown Healdsburg Food and Wine Tour
Healdsburg is arguably the most renowned culinary destination in Sonoma County, with seasonal, local products taking center stage on many restaurant menus.
We sometimes visit Healdsburg just to enjoy the incredibly flavorful food (and the world-class wine, of course!).
An easy and pleasurable way to sample the offerings in downtown Healdsburg is on a guided food and wine walking tour. This highly rated small group tour provides a great introduction to bakeries, cafes, and wine shops around the square, with some history and local lore thrown in, courtesy of the fun guides.

The tour operates year round and last about four hours. Book this tour now!
Visit the Healdsburg Museum
Located just a short walk from Healdsburg Plaza on Matheson Street, the Healdsburg Museum & Historical Society offers a peek into the history of the town and the surrounding area.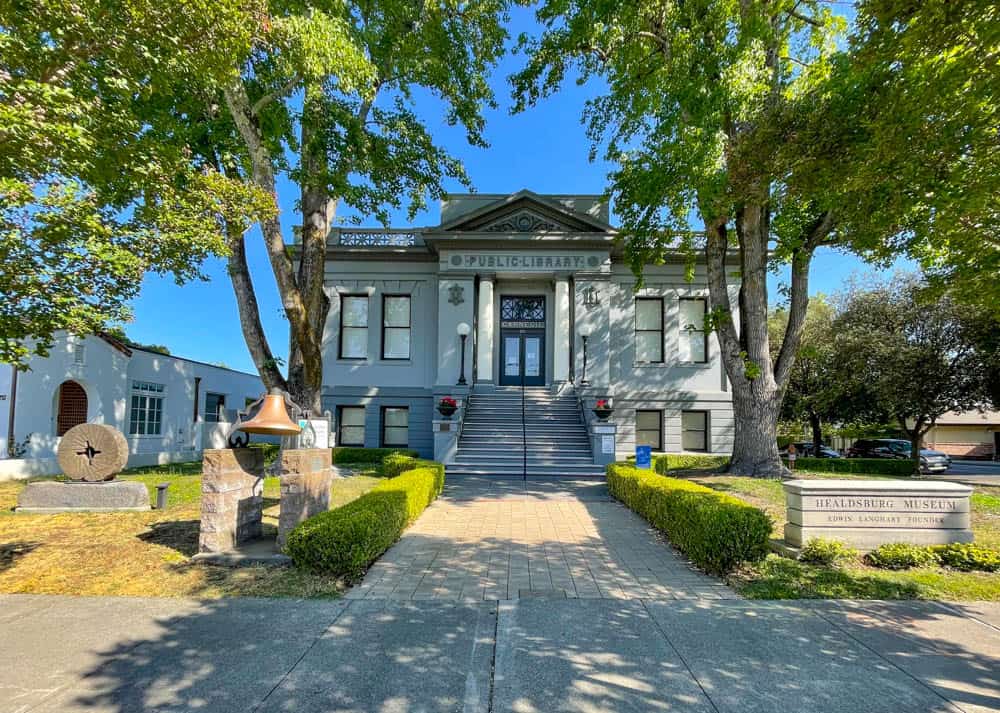 With a rich collection of documents, photos, and artifacts, the museum offers both a permanent display and rotating exhibits. If you enjoy learning about local history, visiting the museum is one of the best things to do in Healdsburg.
Here you can admire a collection of baskets by Native American peoples from the area, as well as Native American tools and other artifacts.
The Pomo- and Wappo-speaking peoples are considered some of the world's best basket makers, and the intricacy and quality of the exhibits will wow you.
Household items, old architectural bits and pieces, lots of photos and paintings, toys, textiles, weaponry, musical instruments, and tools make for a fascinating browse, so allow adequate time!
The museum is free to enter.
Good to know: Museum lovers may also want to visit the Hand Fan Museum in Healdsburg, the only one of its kind in the USA. The tiny gem of a museum features exhibits from around the world.
Dine at Famous Healdsburg Restaurants
Healdsburg has so many exciting eateries that you will have a difficult time deciding which ones to pick: we recommend visiting for longer or making several visits to enjoy them all over time!
We've discussed some of our meals in the "Where to Eat" section, but here are some of the most famous restaurants in town for that special meal.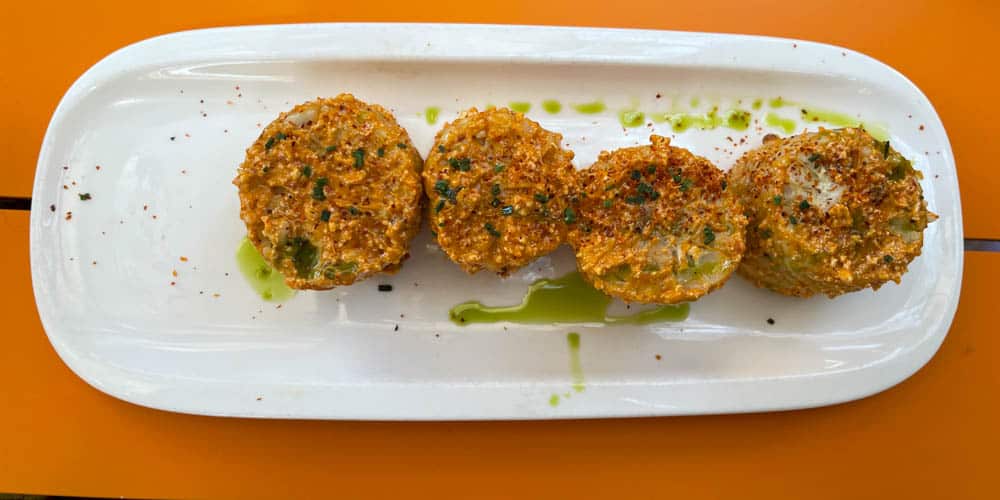 SingleThread Restaurant boasts three Michelin stars and was included in the World's Best 50 Restaurants in 2023. The tasting menu is an inspired blend of Sonoma County and Japan, and many of the ingredients are grown on Single Thread's own farm.
While reservations aren't easy to get and the meal will dent your pocketbook some, foodies won't want to miss out on dining here.
Reservations open on the 1st of every month for seating for the following month, and a prepayment is necessary to reserve your table.
Alternatively, you can book a stay at their inn — you are then guaranteed seating for dinner at the restaurant.
Valette features American cuisine, showcasing ingredients from local producers in the innovative offerings. Their Day Boat Scallop en Croute appetizer is famous, but it's a single scallop and you'll definitely want more! Try the "Trust Me" tasting menu: we found every course superb.
Barndiva has a beautiful garden patio with strings of lights and a festive ambience. Visit for American cuisine made using seasonal, locally-sourced ingredients. Menus change, but we've not had a less than stellar experience here in three visits so far. Barndiva also boasts one Michelin Star, so it's definitely worth a stop!
Dry Creek Kitchen is the original fine dining place in Healdsburg and has a location overlooking Healdsburg Plaza. Opened by Chef Charlie Palmer in 2001, the restaurant offers American cuisine and an extensive wine list.
Good to know: Many Healdsburg restaurants tend to be booked way in advance (weeks, in some cases), so plan your dining experiences well ahead of your visit and make those reservations in time!
Tour Healdsburg Wineries
Healdsburg is located at the meeting of Dry Creek Valley, Alexander Valley, and Russian River Valley, making it a wonderful springboard from which to tour area wineries.
So if you are visiting Healdsburg for more than a few hours, go beyond the square to visit at least a few wineries!
We've gone into more detail below on a trio of wineries that we do not miss on any visit to Healdsburg: they are worth visiting for their wine, of course, but also for other reasons. There are a great number of other Healdsburg wineries that offer wonderful wine tasting experiences.
Chalk Hill Estate Vineyards & Winery is one of just a handful of wineries in the Chalk Hill AVA, at the eastern edge of Russian River Valley. The estate includes several hundred acres of vineyards but also native oak woodlands, a culinary garden, and stables. A variety of experiences and tours are offered daily, by appointment.
VML (and sister winery Truett-Hurst) are a pair of Dry Creek Valley gems just about 10 minutes from downtown Healdsburg. The gardens are sensational, and Dry Creek makes for a tranquil place to take a bottle of wine. The wine is spectacular, with unique notes such as marshmallow.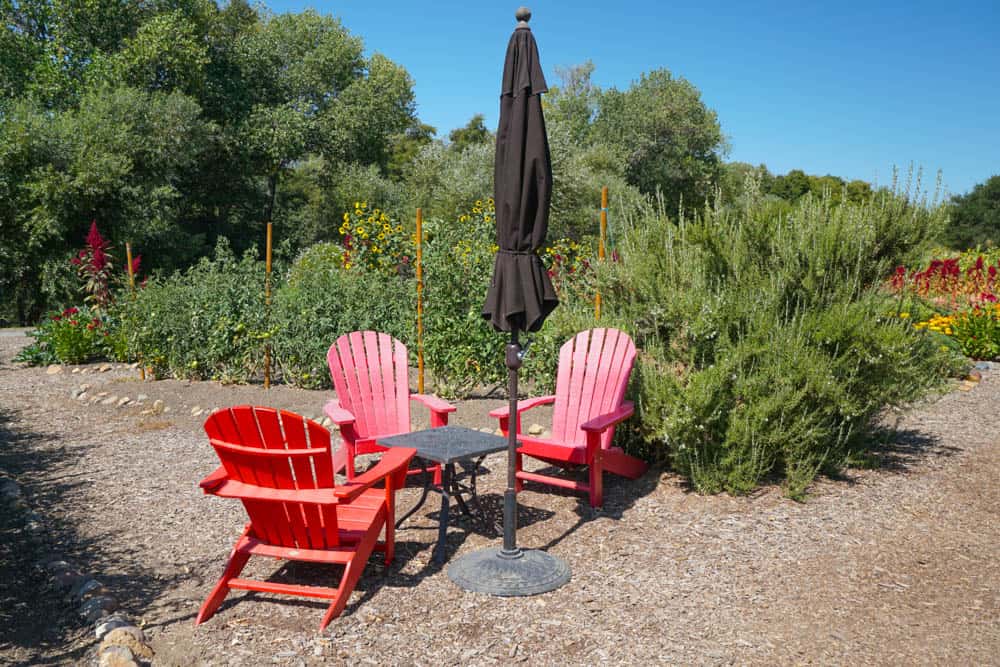 Silver Oak Winery, located a 10-minute drive from downtown Healdsburg, features expansive views of Alexander Valley. Open by reservation only, the winery has a fabulous barn-inspired tasting room. Silver Oak is renowned for its cabernet sauvignon. Both tastings and tours are offered.
Prefer a guided tour? This fun bike and wine tasting tour includes stops at three wineries in Dry Creek Valley and a picnic lunch. You'll bike 12 to 16 miles on relatively easy terrain, and the tour lasts about 5 hours. Book this tour now!
Walk the Gardens at Ferrari-Carano Winery
One of the best wineries Healdsburg to visit, Ferrari-Carano's gardens, laid out in front of the winery villa, are spectacular.
With a network of winding paths, a little bubbling stream with bridges, fish ponds, and mature plantings, the five acres of gardens make for a delightful stroll.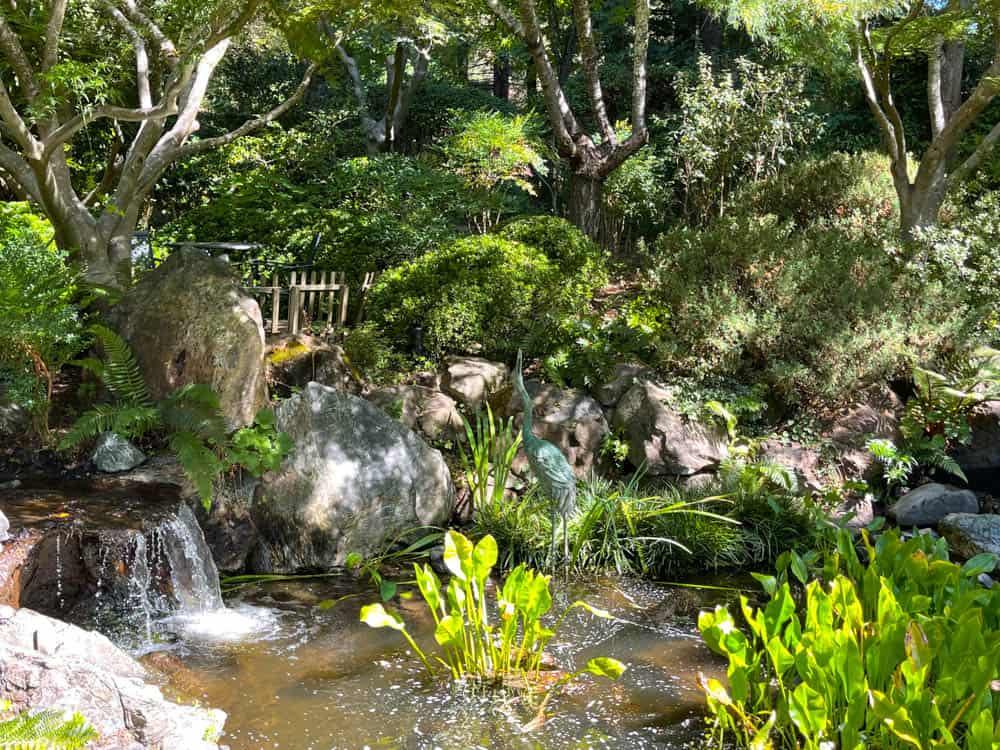 In the spring, a dazzling display of thousands of spring blooms provides a great reason to plan a visit. Swathes of tulips in different colors, and bright yellow daffodils, offer brilliant color.
The winery has a tulip hotline you can call, to find out when the bloom is expected to be at peak in a specific year.
In the summer and fall, annuals and perennials in many colors take over, continuing the display of color. The mature trees in the gardens are worth admiring as well: they include a few Portuguese cork trees.
Plants and trees are noted with identification markers, just like in a botanical garden.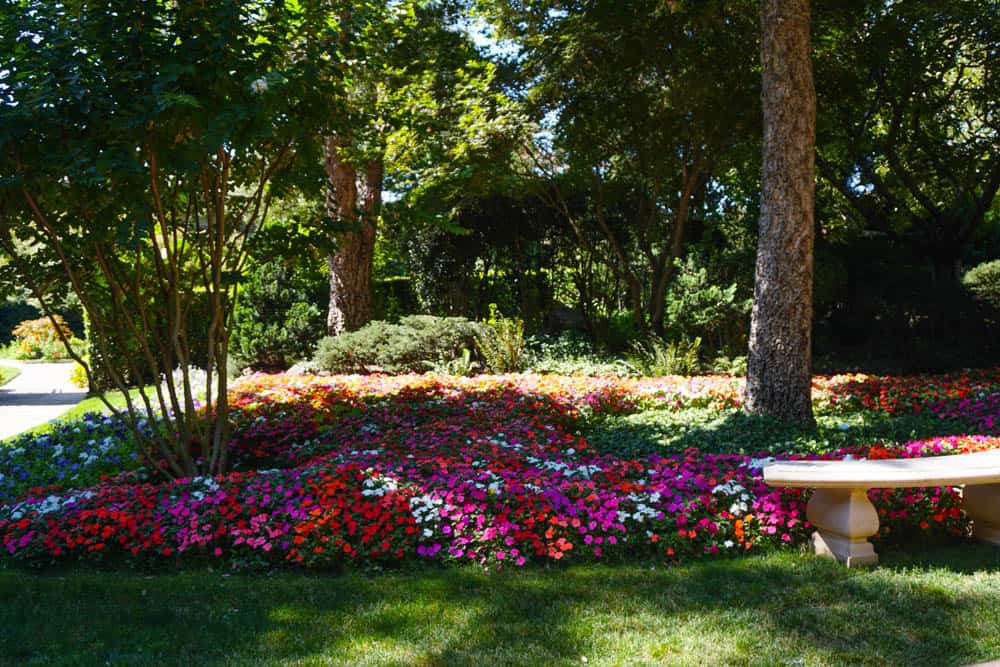 Other than the gardens, Ferrari-Carano features a stately villa and stunning water features. The terrace, where tastings occur, offer views of vineyards, and there is a drive lined with cypresses that will remind you of Tuscany.
Tour the Movie Museum at the Francis Ford Coppola Winery
The Francis Ford Coppola Winery, located just a few miles north of the town of Healdsburg, is a fun destination for the entire family.
While you can enjoy exceptional wine here with views of beautiful vineyards and gardens, one of the best reasons to visit is the Movie Gallery.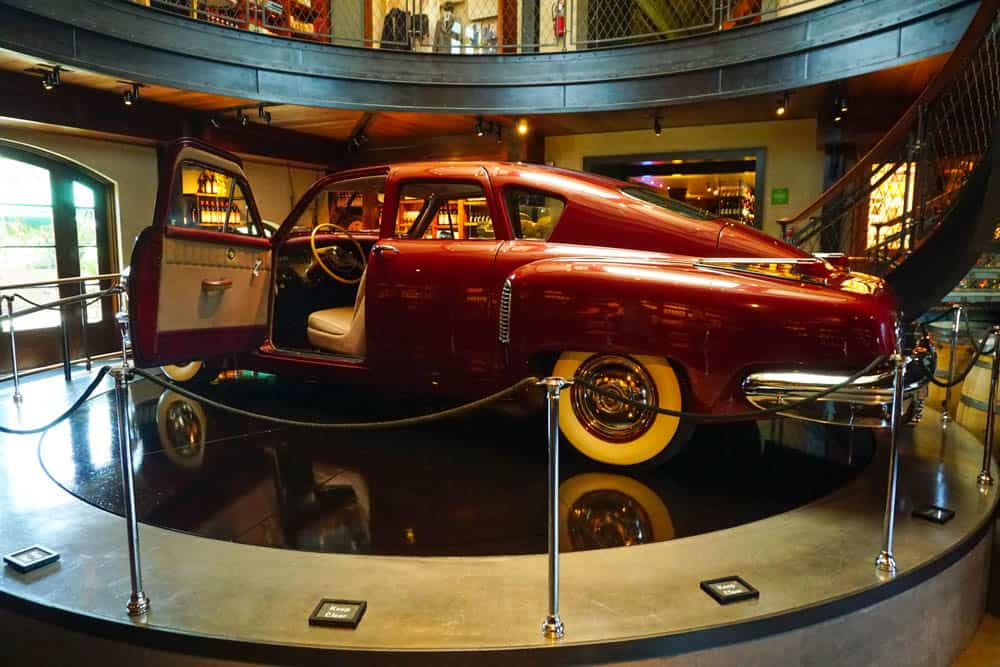 The Coppola Winery Movie Museum houses a large collection of memorabilia from family movies, from The Godfather to Apocalypse Now and Sofia Coppola's Marie Antoinette.
Costumes and props are displayed over two floors, alongside a gift shop, tasting spaces, and the winery restaurant, which is in itself a reason to visit.
Here you will find the deep red car from Tucker: The Man and His Dream, models of sailing ships from Marie Antoinette, costumes from Dracula, Duvall's hat and boots from Apocalypse Now, and Don Corleone's desk and chair from The Godfather. There's also a collection of Oscars won by Coppola.
If you are a movie buff and a fan of Coppola's movies, you will have a fun time browsing all the exhibits. Other than the museum, the winery, dubbed a Wine Wonderland, features two pools, with private cabanas for showering and changing, and Coppola's favorite recipes from around the world at Rustic, the winery restaurant.
Enjoy Fabulous Experiences at Jordan Winery
Jordan Winery is beautiful, with a greenery-draped chateau and drives lined with mature trees: it's one of the most beautiful wineries in Sonoma County. The large estate, which encompasses 1,200 acres, is the setting for some of the best food and wine experiences you can enjoy in Healdsburg.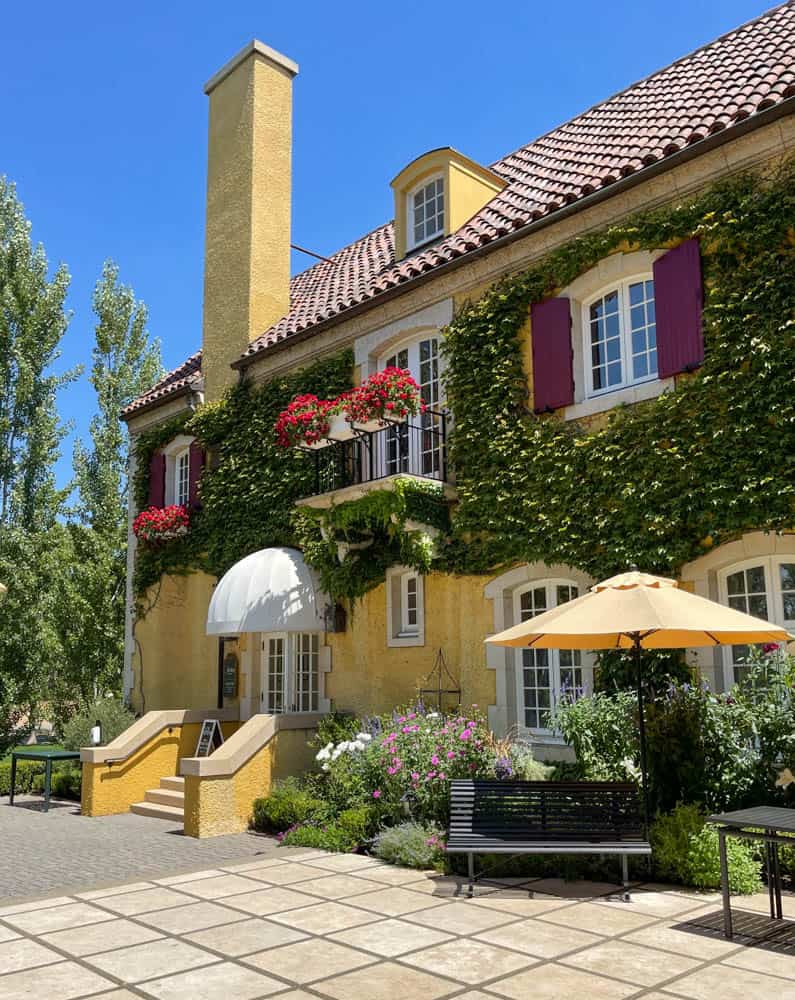 The 3+ hour Estate Tour & Tasting is well worth both the time and the fee. Billed "the ultimate Healdsburg wine tour," the experience includes a champagne breakfast in the courtyard of the chateau, and a drive through the vineyards and wilderness areas of the estate, with many stops to enjoy tastings and food and wine pairings. Plus an estate olive oil tasting.
If you'd rather not spend several hours here, you can opt for the 90-minute outdoor hilltop tasting, with gorgeous views of the vineyards and the surrounding countryside.
The salumi comes from renowned Sonoma County salumeria Journeyman Meat Co. Vegetarian and vegan pairing options are also offered.
Admire the Gardens at Russian River Rose Company
If you are planning a visit to Healdsburg in the spring, make sure to place the Russian River Rose Company on your itinerary! In their stunning display garden, Russian River Rose Company features more than 600 varieties of roses that do especially well in Northern California. A visit here is fragrance heaven!
The Rose Allee is a series of eight arches, laden with climbing roses. It is a lovely walk when the roses are in bloom! Other than the spectacular display of roses, you can walk through the butterfly garden, admire gorgeous irises in bloom, and enjoy other annuals and perennials chosen for their ability to attract butterflies and hummingbirds.
The garden is open to the public during weekends in April and May, and on some Sundays in September and/or October. Be sure to stop by the gift shop to purchase fragrant rose oil or rose water!
Relax at Memorial Beach
The Healdsburg Veterans Memorial Beach along the Russian River is super popular in warm weather. Here you will find a summer swimming beach (with lifeguards on duty), picnic spots, and lawns to enjoy good weather days.
Located along the Old Redwood Highway, the beach can get crowded in the summer, especially on weekends, so plan to arrive early to snag a parking spot and spots on the sand. Beach umbrellas and water shoes are good to bring along.
Bring inflatables or paddleboards to enjoy the river. The water quality is not always up to standard, and water levels can vary, so check ahead of time to avoid disappointment.
Leashed dogs are allowed on the lawn, but not on the beach or in the water.
Enjoy Wicked Slush!
Located on Healdsburg Avenue right across from the Healdsburg Veterans Memorial Beach, Amy's Wicked Slush is a must-stop spot in Healdsburg if you enjoy ice cream. It's addictive: we can't resist a stop here whenever we visit!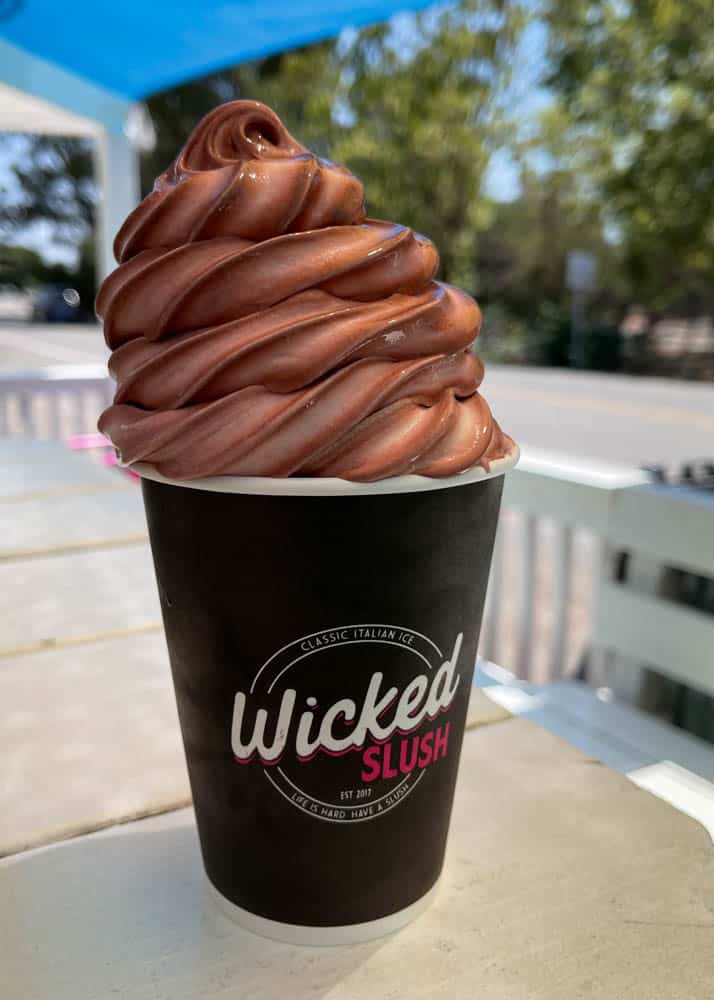 The drive-up ice cream place offers slushes and soft serves (or a combination, called a split) in a wide variety of flavors, most of them prepared with dairy or non-dairy ingredients. Once you've ordered at the window and paid, your order is prepared and brought out to you.
We love the vanilla soft serve: the dairy comes from Straus Family Creamery, a revered Sonoma County dairy. It's smooth and rich and utterly delicious.
Kayak (or Canoe) the Russian River
The Russian River flows through many towns in Sonoma County on its way to the Pacific Ocean, and Healdsburg is one of the towns located along the river. The river offers lots of recreational opportunities, from swimming to paddling.
Kayaking or canoeing is one of the best ways to enjoy the Russian River. In Healdsburg, you'll find access at Healdsburg Veterans Memorial Beach. You can paddle the river generally between May and September.
Wildlife and bird watching is excellent from a kayak or canoe. Look for otters, great blue herons, kingfishers, ospreys, bald eagles, and more as you traverse the beautiful river.
You can bring your own kayak or canoe, or rent one at one of many outfitters in town. You can also join a guided kayaking tour.
Hike at Healdsburg's Ridge Open Space Preserve
If you are looking for a fun spot to work off some of those calories you'll add from indulging in fine food and wines in Healdsburg, consider the Healdsburg Ridge Open Space Preserve.
Located at Bridle Path and Arabian Way, the preserve encompasses 155 acres and offers a network of trails. The landscape includes chaparral, oak woodlands, and grasslands. In the spring, you can enjoy wildflowers.
There are a few overlooks to stop and enjoy the views. The Fox Pond Overlook offers views of the Mayacama Mountains to the east. The Russian River Overlook is another scenic spot for a photo.
The preserve is home to several dozen species of birds, so bring your binoculars! You may also see deer and rabbits. The preserve is home to bobcats and mountain lions as well.
Leashed dogs are permitted on paved trails only.
Getting to Healdsburg, CA
Planning to fly into Sonoma County? The Charles M. Schulz – Sonoma County Airport in Santa Rosa has services from many major US cities, including LA, San Diego, Phoenix, Dallas, Portland, Seattle, and Vegas.
From the airport, Healdsburg is just over 9 miles away, an easy drive via US 101 N.
Most visitors to Healdsburg arrive by road. From San Francisco, the drive to Healdsburg is about an hour and 15 minutes, which works for a quick day trip or a longer weekend getaway. From LA, the drive is about 6.5 hours.
Healdsburg makes for a wonderful stop on a Sonoma County road trip. A wine country road trip through Napa Valley and Sonoma County is one of the best California road trips you can do!
Looking for a car rental for your Sonoma getaway? Check out Discover Cars! They scour multiple providers to get the best price for you.
Where to Stay in Healdsburg, CA
Hotels in Healdsburg, CA
Hotel Les Mars, a Relais & Chateaux property, is located in downtown Healdsburg and is home to Chalkboard, one of the top restaurants in Healdsburg. Rooms feature traditional furnishings with ornate details and antiques. Each room is individually styled and the service is rated exemplary. Book a stay here!
Healdsburg Inn on the Plaza, a Four Sisters property and one of the best inns in Healdsburg, is located right on the square, so you have great shopping, wine tasting, and dining just steps from your accommodation. Rooms are spacious and well-appointed, with fireplaces for cozy evenings. Enjoy wonderful breakfasts and afternoon cheese and wine. Book a stay here!
h2hotel is a LEED gold certified property, with bright decor and an onsite spa and pool. Rooms are chic with luxurious linens. The onsite restaurant, spoonbar, is famous for its creative cocktails and its American cuisine food offerings. The rooftop succulent garden is wonderful, and you can enjoy complimentary bikes during your stay. Book a stay here!
Vacation Rentals in Healdsburg, CA
Visiting Healdsburg as a family or a small group? This three-bedroom, two-bath cottage sits on a vineyard less than 2 miles from Healdsburg Plaza. The cottage features upscale bedding, a hot tub, and a deck to enjoy the views. Book a stay here!
This gorgeous rustic cabin is located in Dry Creek Valley, about 5 miles from downtown Healdsburg. The spacious one-bedroom, one-bath cottage makes the perfect wine country romantic getaway. The views are lovely! Inside you will find a king bed and a full kitchen. Book a stay here!
This charming cottage is set in the midst of gardens and located within walking distance of Healdsburg Plaza. The one-bedroom, one bath cottage is perfect for a couple or a small family. Inside you will find a bright and airy living space and comfortable furnishings. Book a stay here!
Where to Eat in Healdsburg, California
We've already mentioned some of the must-try restaurants in Healdsburg above, but there are other places to eat in Healdsburg where we've enjoyed fabulous meals, so here are some more Healdsburg restaurants to put on your list!
Bravas Bar de Tapas, located just off Healdsburg Square, offers excellent tapas, including several vegetarian options. Also enjoy paella to share, and sangria and cocktails inspired by Spain. This is one of our favorite lunch spots in Healdsburg!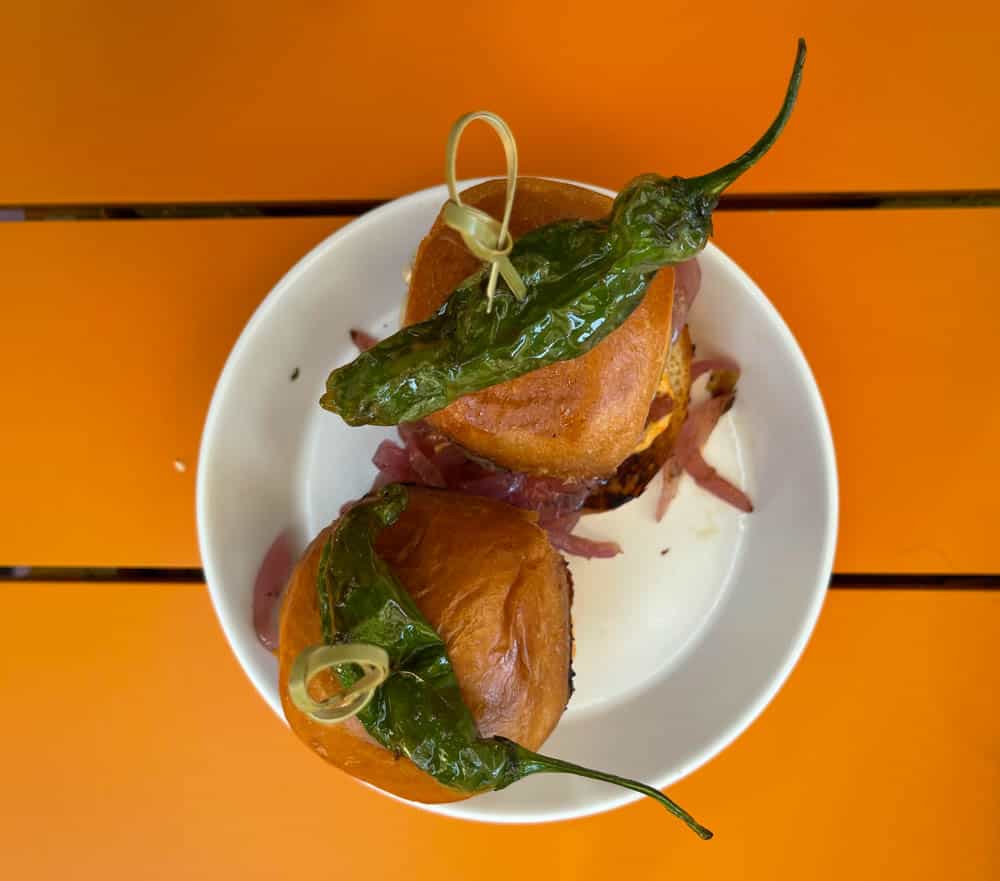 Costeaux French Bakery is a must for breakfast or a sweet treat. Their French toast and avocado toast are both delicious, and the tarts and macarons divine.
If you love sweet treats, be sure to stop at Noble Folk Ice Cream & Pie Bar on Matheson Street for delectable ice cream in many flavors, some of them unique. The pies, cookies, and macarons are yum too.
The Best Time to Visit Healdsburg
Healdsburg is a year round destination, with fun things to do in every season and events that occur both in downtown Healdsburg and at area wineries throughout the year.
Spring is a beautiful time to visit Healdsburg. Hillsides are bright green, vines just beginning to bud, and the weather is pleasant.
Wildflowers are everywhere, so plan on some hiking when you visit. Gardens at wineries are in bloom, and farmers' markets are brimming with spring produce.
In the summer, days are dry, long, and warm, perfect for enjoying picnics and concerts in the plaza or taking scenic drives through the countryside. Recreation by the Russian River is very popular in the summer.
Restaurants offer the best of county's bountiful farm produce, making summer a great time to visit Healdsburg to eat. Don't forget to pick up some Dry Creek peaches at the farmers' market.
In the fall, changing leaf colors in the parks and vineyards are a big draw. Fall crush is one of the most popular times to visit wine country, and that includes Healdsburg. Daytime temperatures are great for hiking in regional parks.
Winter is a lovely (and more affordable!) time to visit Healdsburg. Holiday festivities light up the square, and a special arts and crafts market allows you to pick up unique gifts. Area wineries offer special celebrations as well.
Did you find this article informative? Pin it for later reference!