There's no two ways about it: California was made for road trips! And these 11 unforgettable California road trips will help you experience the very best of the Golden State.
From north to south and east to west, California is chock full of scenic wonders, cool cities, and charming towns. And road trips are the best way to explore the state, because the journeys are just as full of unmissable sights as your destinations.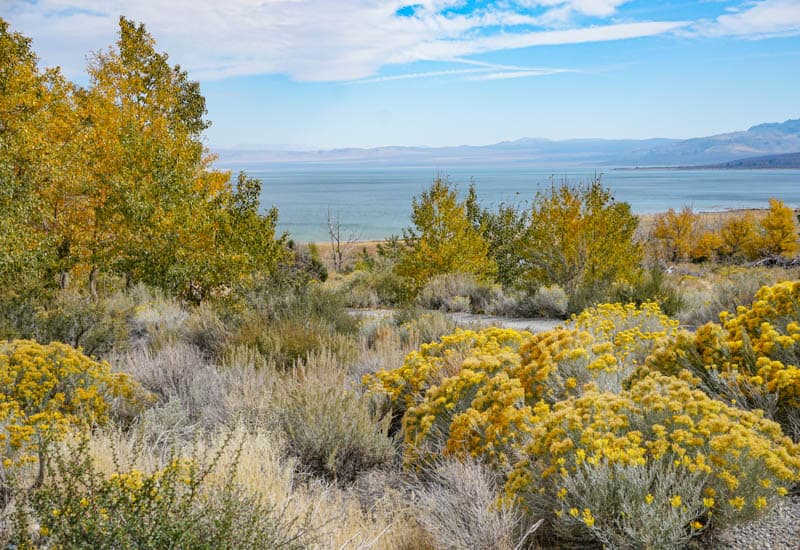 Some links on this page may be affiliate links. If you click an affiliate link and make a purchase, we may receive a small commission, at no extra cost to you. For more details, refer to our disclosure.
Over the years, we have explored California extensively by road: from short weekend jaunts to a 2-week California road trip and an epic 4-week great California road trip, and based on everything we've seen and done, we've described our most favorite California road trips in this guide.

Best California Road Trips
Spectacular coastal views. Shimmering sandy beaches to soak in the sun. The oldest and largest trees on the planet. Mountains that reach for the sky and lakes that sparkle like gems. Dozens of cute beach towns that invite you to explore. And some of the most exciting cities in the world.
Discover all these, and more, on our exciting California road trip itineraries that span the length and breadth of the Golden State!
Pacific Coast Highway Road Trip
Length: 456 miles
Driving time: 9 hours and 15 minutes
Start point: San Francisco
End point: Los Angeles
For first-time visitors, no California road trip is as alluring as the iconic Pacific Coast Highway road trip between San Francisco and Los Angeles.
With spectacular coastal views to admire, any number of cute beach towns to explore, and iconic California cities bookending the trip, what's not to like about this road trip?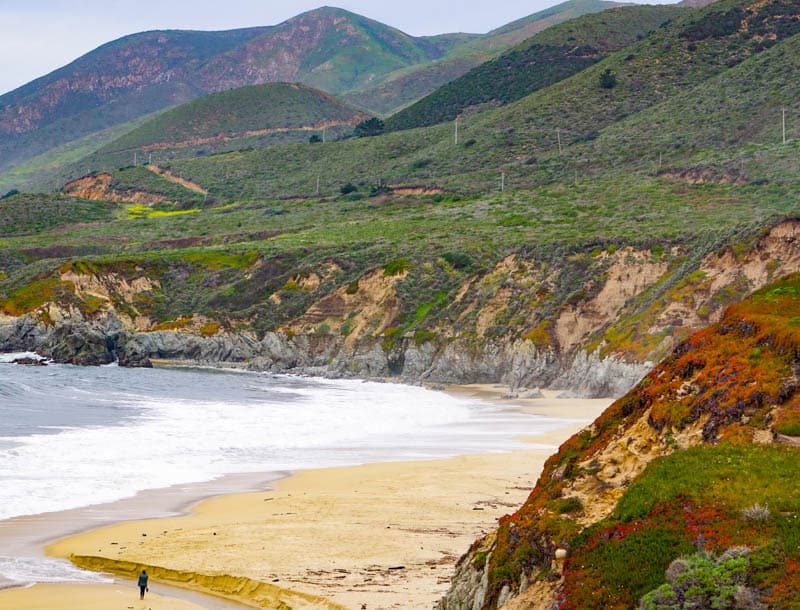 Technically, California Highway 1, the route you will follow, is only called the Pacific Coast Highway at the south end. And it actually starts way up north at Leggett in Mendocino County, and ends at Dana Point, about half way between Santa Monica and San Diego.
But most of us think of the famous Pacific Coast Highway (or PCH) road trip as the coastal route between San Francisco and Los Angeles, and that's what we'll describe here.
While it's perfectly fine to do the trip in either direction, driving north to south affords the much-coveted unobstructed water views, and that's how we've described it.
PCH Road Trip Highlights
Once you've explored San Francisco, make your way to Highway 1, to start the trip! Enjoy the pristine beaches at Half-Moon Bay and the laid-back beach vibe of Santa Cruz (and its fun boardwalk!) before making your way to the scenic Monterey Peninsula.
In Monterey, go on a whale watching tour: Monterey is one of the best places in the world to spot whales, dolphins, and other marine life and birds. It also boasts a world-class aquarium, fun for kids and adults alike.
Monterey's best beaches will keep you snapping photos, even if the water is too cold much of the year!
Do the 17-mile drive in Pebble Beach and snap a photo of the Lone Cypress. Stroll the quaint village of Carmel-by-the-Sea and enjoy wine tastings. Enjoy the coastal trail in scenic Pacific Grove.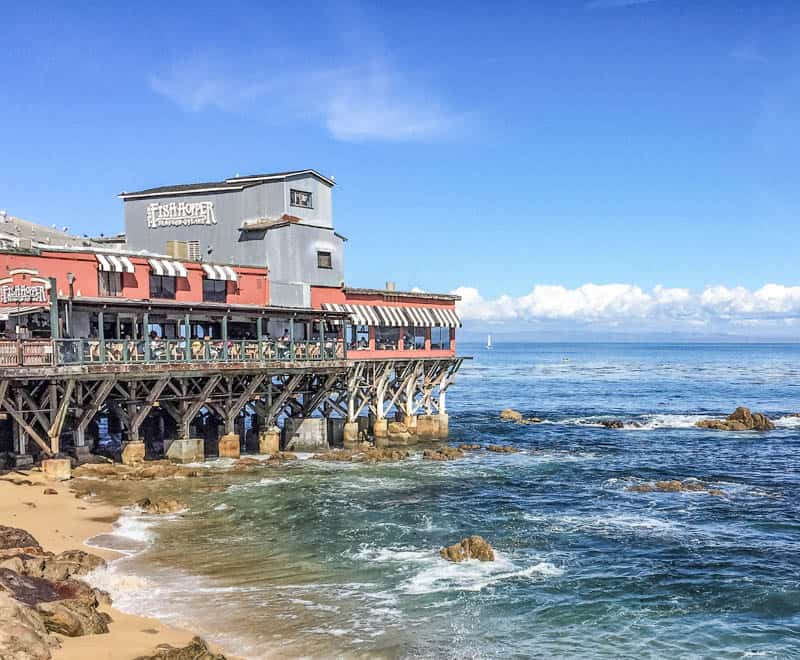 Next up: the iconic Big Sur coast, one of the most beautiful coastlines on the planet. This stretch of the California coast is so epic that we've also listed it as a standalone itinerary later in this article.
Depending on the time you have in Big Sur, you will want to stop at Point Lobos State Reserve, with its scenic hiking trails, Bixby Creek Bridge, an engineering marvel, Pfeiffer Beach, to check out the purple sand, and McWay Falls, the Instagram-worthy 80-foot waterfall that spills down the cliff into the beach below.
In San Simeon, on the south end of Big Sur, stop to view the elephant seals at the Piedras Blancas Rookery. You can also tour Hearst Castle, the former estate of publishing mogul William Randolph Hearst and now a California state park.
Next, you will have the delicious dilemma of deciding which charming California Central Coast towns to visit. Cambria, Morro Bay, San Luis Obispo, and Pismo Beach are all excellent choices to enjoy the coast and small-town ambience.
Once you leave the Central Coast, drive inland to the Santa Ynez Valley, where you will find more charming towns to discover: Solvang, with its Danish vibe, Los Alamos and Santa Ynez, with their Old West looks, blink-and-you-will-miss-it Ballard, and Buellton, with its distilleries where you can taste moonshine!
Santa Barbara, up next, is one of our favorite places on the California coast. You will find gardens, museums, and beaches here, plus a hopping gastronomy scene and a lovely downtown.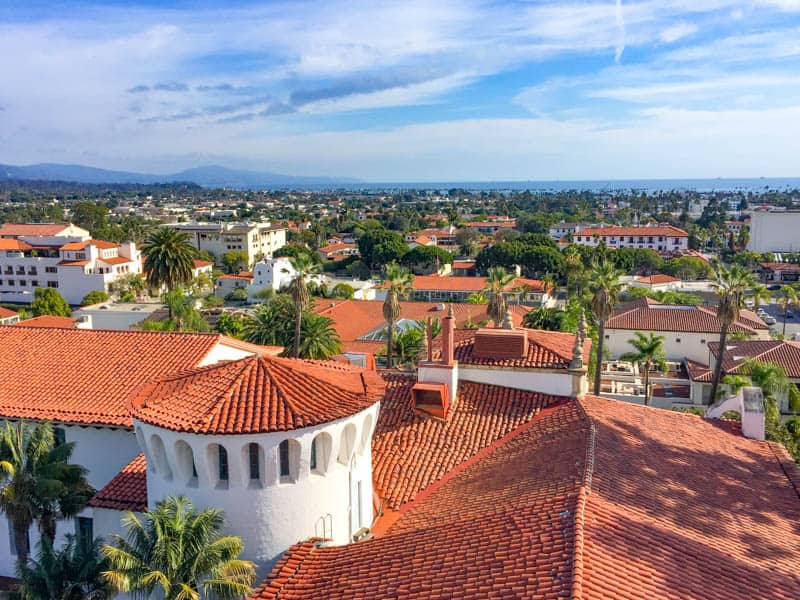 Your coastal route ends at Santa Monica: walk the long beach, snap a photo of the Ferris wheel, browse the farmers markets, and stroll the shopping streets to enjoy the street musicians before you head to Los Angeles.
Best time to do the Pacific Coast Highway road trip
Late spring is a wonderful time to do the PCH road trip. The hills are green, you will see lots of wildflowers, and temperatures are pleasant.
Fall is another great time for the coastal drive, but check to make sure there are no active wildfires along the route.
Winter days are generally sunny and bright, and temperatures are mild, so if you are fine with the shorter daylight hours, winter isn't a bad time for the PCH road trip.
In the summer, the marine layer (the famous coastal fog) can seriously obstruct water views, especially in the mornings. But otherwise, temperatures are generally pleasant and daylight hours are long, making it possible to squeeze more into each day.
Recommended road trip length
Our recommendation for the California coast road trip is at least 7 days, to be able to explore a few places en route, which, after all, is one of the pluses of road trips, right?
If you can swing 10 days, you will really be able to do justice to many of the magnificent sights on this route.
Planning an epic road trip through the Golden State? Our ultimate 2-week California road trip itinerary hits all the major destinations you'd want to cover. Plus, we offer suggestions for shortening or lengthening your trip itinerary.
Highway 395 Road Trip
Length: 453 miles
Driving time: 7 hours and 44 minutes
Start point: Los Angeles
End point: South Lake Tahoe
Just as scenic as the Pacific Coast Highway, but showcasing completely different scenery along the way, the Highway 395 road trip through the Eastern Sierra is a must for all nature and outdoor lovers.
This is one of our most favorite California road trip ideas!
Highway 395 is the main road that runs north-south in the eastern part of the state, just like Highway 1 does along the California coast. It starts in Hesperia, about 80 miles northeast of LA, and goes all the way to the Oregon border and beyond.
You can do this road trip in either direction; we have described it going south to north. If you drive it starting in LA, you can fly out from nearby Reno in Nevada at the end of the trip, or return to Los Angeles via faster freeways, or drive west to San Francisco.
Highway 395 Road Trip Highlights
Even before you get onto Highway 395, you should stop in Cantil at Red Rock Canyon State Park. Take photos of the dramatic red rock formations on a short hike through the park before you head to Lone Pine.
At Lone Pine, drive through the beautiful Alabama Hills area, and drive up Whitney Portal Road to the upper stretches of Mount Whitney, the tallest peak in the state.
Just past Lone Pine in Independence, the Manzanar National Historic Site memorializes the thousands of Japanese-Americans imprisoned here during World War II. The drive to Onion Valley is also a must-do.
Take the detour on CA Highway 168 East to see the ancient bristlecone pines, the oldest living organisms on the planet.
It's a bit of a drive to the Ancient Bristlecone Pine Forest, but seeing these remarkable trees is a California bucket-list experience you won't forget in a hurry.
Bishop is one of the larger towns along the route, and the area features beautiful reservoirs on the Bishop Creek where you can boat and fish. There are many exciting things to do in Bishop, from bouldering to hiking and backpacking.
Next, drive to Mammoth Lakes, one of California's premier skiing destinations.
The town offers lots to do in other seasons as well: hiking, mountain biking, backpacking, and water activities on the numerous lakes in the area.
Don't miss the stunning Devils Postpile National Monument, where you can also do the hike to Rainbow Falls.
En route from Bishop to Mammoth Lakes, you must make quick stops at Hot Creek Geologic Site, where you can see beautiful hot springs and fumaroles, and Convict Lake, one of the most scenic lakes in California.
Next, drive the scenic June Lake Loop, which contains some of the prettiest lakes in California, on your way to Lee Vining and Mono Lake.
June Lake is a lovely resort community with four beautiful alpine lakes. Mono Lake is a unique and beautiful saltwater lake where you can see thousands of birds in season. Plus, the limestone tufa towers at Mono Lake make for great photos!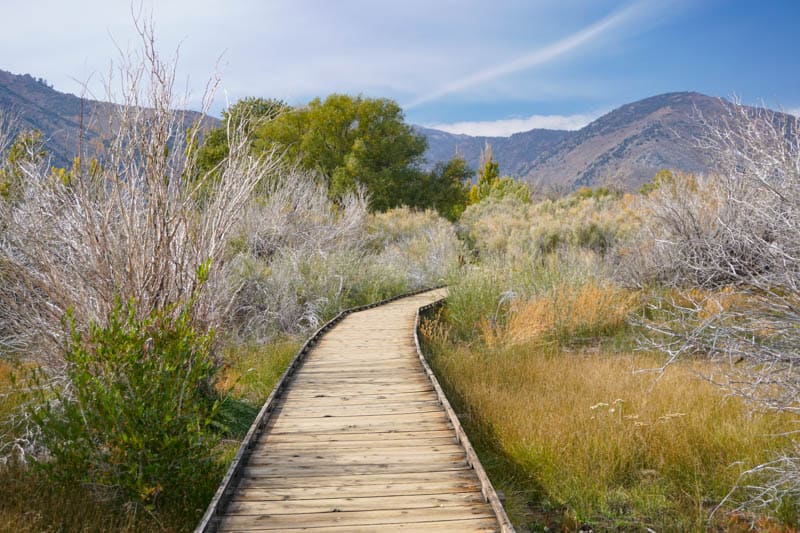 At Lee Vining, Tioga Road goes up into Yosemite National Park. We actually drove the Tioga Pass Road (California Highway 120) part way on this road trip, to look for fall color, and enjoyed the scenery for a few hours before driving back down to Lee Vining.
Bodie State Historical Park is a detour, but very worth it, whether you enjoy history or you love photography. The Gold Rush era town has been maintained in a condition of "arrested decay," and it is fascinating to walk around and see the various structures.
Your trip ends in South Lake Tahoe, where you can enjoy the beautiful blue-green waters of the huge alpine lake. Emerald Bay State Park, one of California's best state parks, offers views of the lake from above.
Take a cruise, canoe or kayak on the jewel-colored water, or book a helicopter trip to take in the views from way up high.
Best time to do the Highway 395 Eastern Sierra road trip
Fall is a fabulous time to do the Highway 395 road trip through the Eastern Sierra. Fall colors here are some of the most spectacular you will find in the western USA. Late spring and summer are other nice times for this trip.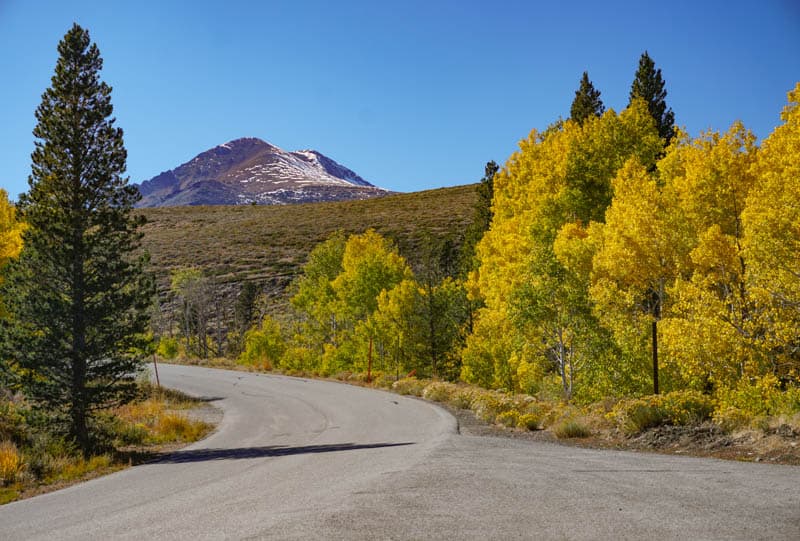 Recommended road trip length
Our recommendation for the Highway 395 road trip is 7-8 days. If you do it in the fall, allow more time, because every side road is ablaze with color and you will want to drive them all. We took 10 days over a part of this route during peak leaf peeping season.
Considering the Highway 395 road trip through the Eastern Sierra? Check out our detailed, day by day Highway 395 Road Trip Itinerary, with suggestions for things to see and do, plus where to stay and where to eat!
Yosemite, Sequoia, and Kings Canyon National Parks Road Trip
Length: 643 miles
Driving time: 12 hours and 34 minutes
Start point: San Francisco
End point: San Francisco
You will visit three of California's national parks on this epic road trip itinerary, which features the iconic Yosemite National Park, a UNESCO World Heritage Site and one of the most beloved natural areas on the planet.
We've described the trip starting and ending in San Francisco, but you could also do it as a loop out of Sacramento or Los Angeles, or starting in one of these cities and ending in another.
If you do the loop from San Francisco and you enjoy hiking, you could add another day and hike Pinnacles National Park as well!
Yosemite, Sequoia, and Kings Canyon NP Road Trip Highlights
You can drive to two of Yosemite National Park's best lookout points, Tunnel View and Glacier Point. They do tend to get crowded during the day, so arrive early or late for the best shot at a parking spot, or take the park shuttle.
From these viewpoints, you can see Half Dome, the most recognizable feature of Yosemite, and enjoy panoramas over the valley.
Yosemite is famous for its many waterfalls. They look their best in mid to late spring, and many of them reduce to a trickle by fall.
The hike to Bridalveil Fall is short and relatively easy, and the hike to the bottom of Lower Yosemite Fall is short and relatively easy as well. You can see many of Yosemite's famous waterfalls from the road or with short walks to lookouts.
Walk through The Ahwahnee, if you aren't staying there: the famous hotel is a National Historic Landmark. Tour the Yosemite Museum, and the Ansel Adams Gallery: it features not only Adams' work but also works of other photographers and artists.
Drive Tioga Road if you visit when it is open, to enjoy lesser trafficked hiking trails in Tuolumne Meadows, to take in the views from Olmsted point, and to enjoy views of Tenaya Lake and Tioga Lake.
Also drive to Mariposa Grove, Yosemite's grove of giant sequoias.
Next up is Kings Canyon National Park! In Grant Grove, you will find General Grant, the third largest tree in the world. There are other interesting trails in the area, including the hike to Redwood Canyon, one of the largest sequoia groves on the planet.
Cedar Grove Village is at the bottom of Kings Canyon. Featuring granite rock faces reminiscent of Yosemite, the canyon bottom is usually blissfully uncrowded. Marvel at the towering cliffs, hike to waterfalls, and gaze in awe at the force of Kings River.
Zumwalt Meadow is another lovely area of Kings Canyon National Park, featuring meadows full of wildflowers in season. A trail through the year takes you past the granite cliffs, verdant meadows, and the river.
From Kings Canyon, drive the scenic Generals Highway through the Giant Sequoia National Monument to Sequoia National Park. Allow yourself time to stop off at overlooks along the way: the views are gorgeous.
In Sequoia National Park, walk the trails in the Giant Forest area: here you can gape at the magnificence of The General Sherman Tree, the largest tree on the planet by volume. The Big Trees trail takes you past other giant sequoias in the area.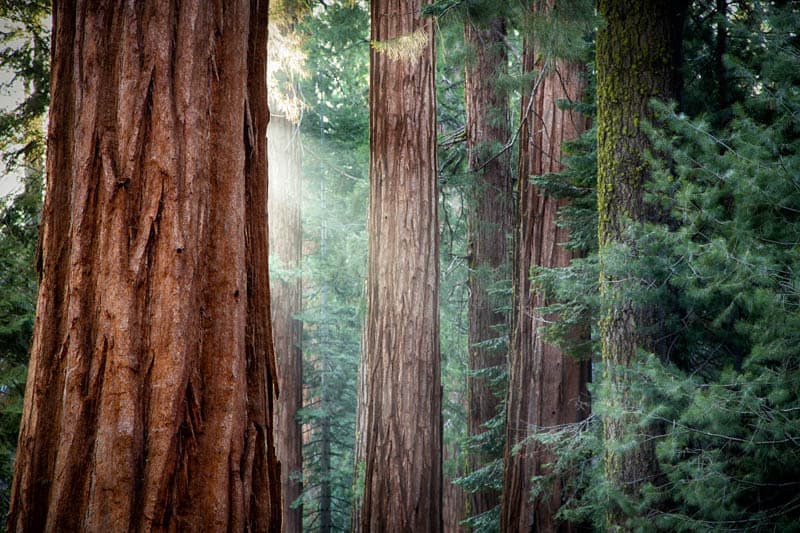 Climb to the top of Moro Rock via the staircase, for panoramic views. If you visit in late spring or early summer, do the easy hike to Tokopah Falls.
If you have the time, the foothills region of Sequoia National Park is also beautiful, with trails that are a bit longer.
Best time to do the Yosemite, Kings Canyon, and Sequoia National Parks road trip
For the best driving conditions, and access to more areas inside the parks, visit from late spring until early fall.
Late spring and early summer are the best times to see the waterfalls in these parks, but they are also the times Yosemite is super crowded.
If you enjoy snowshoeing or cross-country skiing, visit in the winter, when the parks are silent and often wrapped in snow.
Recommended road trip length
Allow 6 to 8 days to see the major sights in the three parks and do a few short to medium length hikes. Add another day if you also want to cover Pinnacles National Park.
California North Coast Road Trip
Length: 398 miles
Driving time: 9 hours and 30 minutes
Start point: San Francisco
End point: Crescent City
California's wild and spectacularly scenic North Coast makes for an exhilarating road trip.
From viewing old historic light stations and exploring cute beach towns to admiring redwood forests and walking beautiful beaches, get ready for a memorable journey in the north of the Golden State!
Once you reach Crescent City, the endpoint of the trip, you can continue on to to explore the Oregon Coast, or drive inland to Lassen Volcanic National Park before looping back to San Francisco, or return by the same route, stopping at places you missed on the way out.
California North Coast Road Trip Highlights
Once you leave San Francisco, head to Point Reyes National Seashore. Hike the beautiful trail to Tomales Point, photograph the Cypress Tunnel, admire the picturesque Point Reyes lighthouse, see the elks at the Tule Elk Preserve, and taste the local cheese.
Next up is the scenic Sonoma County coastline, dotted with charming little towns and villages. You can't really go wrong with any of them: Bodega Bay, Jenner, Sea Ranch, and Gualala all offer scenic coastal walks, water activities, and great birding opportunities.
Along the Mendocino Coast, you have a wealth of things to see and do, in addition to just enjoying the beauty of your surroundings. Mendocino Village is charming, featuring saltbox cottages reminiscent of Maine.
Explore the beautiful Mendocino Headlands State Park, visit the Point Cabrillo Light Station (it makes for great sunset photos!), and wander the beautiful Mendocino Coast Botanic Gardens, one of the most beautiful botanic gardens in California.
Just north of Mendocino, Fort Bragg boasts the famous Glass Beach, where you can see colored pieces of glass, rounded by the sea and washed up ashore. Ride the Skunk Train through the redwoods for a trip back in time.
Redwood National and State Parks are your next stop on the trip. Covering an area of close to 140,000 acres, Redwood National Park, Del Norte Coast State Park, Jedediah Smith State Park, and Prairie Creek Redwoods State Park.
At the northern end, the parks are close to Crescent City, the endpoint of your trip.
There are numerous trails to hike in the parks, many of which will take you up close to the towering redwoods, the tallest trees on earth.
You can also do scenic drives through the region, to view the coastal areas and the prairies in addition to the forests. Biking, water activities, and wildlife viewing are popular activities.
In Crescent City, check out the lovely Battery Point Lighthouse, and stroll the crescent-shaped beach after which the town was named.
Best time to do the California North Coast road trip
Early fall is a great time to road trip the North Coast of California. You are less apt to run into the coastal fog that shrouds the region through much of summer, and you will also have nice daytime temperatures for your exploration. Late spring is another good time to drive the north coast.
Recommended road trip length
We would suggest 7-10 days for the California North Coast road trip, which will allow you enough time to explore the parks and enjoy the coast.
California Deserts Road Trip
Length: 831 miles
Driving time: 14 hours and 30 minutes
Start point: Los Angeles
End point: Los Angeles
The California Deserts road trip showcases yet another aspect of the Golden State's awesome diversity when it comes to super scenic landscapes.
The vastness of the desert parks, and their otherworldly, awe-inspiring scenery will take your breath away.
We've described the trip as a loop starting and ending in Los Angeles, but you can also do it as a loop starting and ending in San Diego, reversing the route. Or start in one of these two cities and end in the other!
If you are planning an LA to Vegas road trip, be sure to allow for time to explore one or more of California's great deserts along the way!
California Desert Road Trip Highlights
The Red Rock Canyon State Park is the first stop on this itinerary, starting from LA. The dramatic desert cliffs, beautiful buttes, and remarkable rock formations will have you reaching for your camera again and again.
Next, drive through the Alabama Hills National Scenic Area, beautiful in a rugged kind of way. Lots of movies were shot here, especially westerns. Take a photo of the Mobius Arch (spectacular at sunset), and do some short hikes to other arches. Enjoy wildflowers in the spring.
Your next stop is Death Valley National Park, where the hottest temperature on earth was recorded!
Among the many things to do in Death Valley, admiring the badlands from Zabriskie Point, walking the salt flats at Badwater Basin, admiring the rock colors at Artist's Palette vista point, hiking Mosaic Canyon, and exploring Mesquite Flat Sand Dunes are must-dos.
Mojave National Preserve is another enormous desert park, with plenty of sights that will enthrall you. Kelso Sand Dunes will make you think you've been transported to Africa. You can climb the tall dunes for panoramic views.
Check out Kelso Depot, the historic railroad depot, hike Teutonia Peak, and admire the Joshua trees.
Drive on to Joshua Tree National Park, where you can do some rock scrambling (it's super fun!), tackle some epic desert hikes, and see relics of the gold mining and cattle ranching times.
Stargaze and test your night photography skills, and, if you decide to camp here, look for birds and wildlife early and late in the day.
Palm Springs and the other desert cities of Greater Palm Springs offer lots of art and architecture, mineral springs, shopping and dining, and fun events throughout the year.
Next up is yet another California desert park, Anza-Borrego State Park. On the drive from Joshua Tree to Anza-Borrego, you will pass Salton Sea, an enormous body of salt water that is sadly drying up. It is home to lots of migratory birds.
In Anza-Borrego State Park, you can do any number of hikes, some of them challenging, and also drive through the park. Visit the Borrego Palm Canyon, admire Ricardo Breceda's enormous sculptures of prehistoric creatures, and walk between the narrow walls of the slot canyon.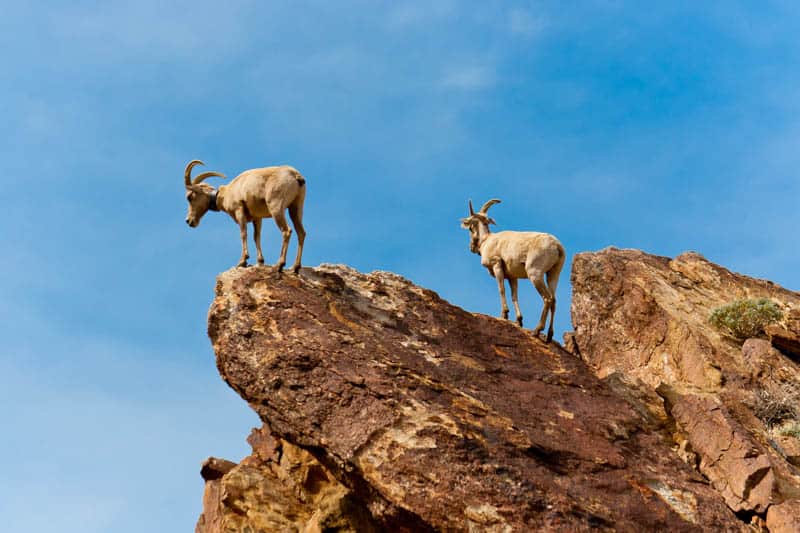 A high clearance vehicle will help you explore much more of the deserts (many roads are unpaved), so consider renting one for this road trip.
But you can see and do quite a bit in a standard car as well: just stay off roads that are not considered passable in a sedan and check with docents if you are not sure.
Best time to do the California Deserts road trip
Any time from late-ish fall to early-ish spring is a great time for the California Desert road trip. Daytime temperatures are generally low enough at these times that you can get out of your car and explore. In spring, you may see beautiful carpets of wildflowers in good bloom years.
Recommended road trip length
We suggest allowing 6-8 days for the California Deserts road trip, more if you plan to include some long hikes or backpacking or night sky activities.
Considering a cool weather road trip through the California deserts? Check out our day-by-day itinerary for an epic California deserts road trip! What to see and do, plus where to stay and eat!
Northern California Wine Country Road Trip
Length: 273 miles
Driving time: 6 hours
Start point: San Francisco
End point: San Francisco
Just north of San Francisco, in Napa and Sonoma counties, you will find Northern California's famous wine country destinations.
While this California road trip is a must if you love wine, you may also want to consider it if you just want to experience the beauty of the countryside and try some of the world-class eateries in the area.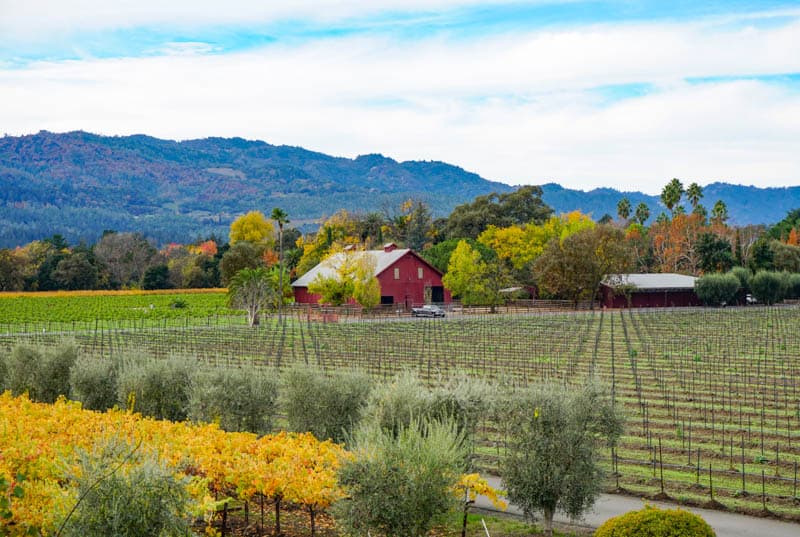 Sonoma County is large and also includes a stretch of scenic coastline. If you can afford the time, you may want to add a couple of days and tour the coast as well.
As we have described it, you will enjoy some of the towns in Northern and Southern Sonoma County, but not the coast.
California Wine Country Road Trip Highlights
Start in the town of Napa, with its Victorian-era houses by the river and a walkable downtown. Napa is close to the Carneros vineyards and home to nice resorts, spas, and restaurants.
If you love sparkling wine, Domaine Carneros is a fabulous option. It is also one of the most beautiful wineries in Napa Valley.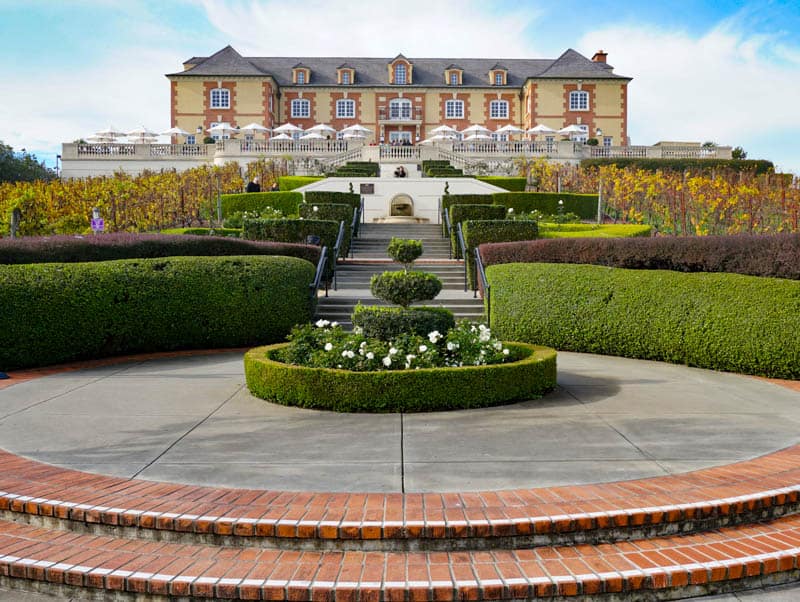 Further up the valley, Saint Helena is home to CIA at Greystone, where you can watch student chefs cook in the open kitchen at Gatehouse Restaurant.
Rhine House at Beringer Vineyards is a National Historic Landmark, and Farmstead at Long Meadow Ranch features farm-to-table cuisine.
If you enjoy the outdoors and regional history, walk the creekside hiking trails at Bothe-Napa Valley State Park and tour historic Bale Grist Mill, and Pioneer Cemetery, where many early settlers are buried.
Yountville has a lovely main street, with art installations and blazing leaf colors in fall. The town is home to The French Laundry and lots of upscale shops, resorts, and spas. In summer its little rose garden is a great place to sit and people watch.
At the northern end of Napa Valley, you can try a mud bath in Calistoga: the volcanic mud, combined with the area's mineral waters, are supposed to be very restorative for the skin. Stroll the grounds at Chateau Montelena winery after you taste their superb wines: the Chinese Jade Lake is very picturesque.
At the north end of your route, you will find Lake Berryessa and Sonoma Lake, two of the most beautiful lakes in California. They offer lots of opportunities for recreation: swim, go boating, hike lakeshore trails and look for birds and wildlife. The Russian River area is another popular recreational area in Sonoma County.
Healdsburg is an extremely charming wine country town, with a historic plaza made for strolling, world-class vineyards close by, and great dining options. Windsor, in the Russian River Valley, offers ballooning and walking in Foothills Regional Park.
Guerneville makes for a great base from which to enjoy activities on the Russian River, from tubing to stand-up paddleboarding to canoeing and kayaking. Soak up the sun at one of the beaches, and enjoy wine country fare in area restaurants and cafes. Sebastopol offers quirky art and great food and wine.
In Southern Sonoma County, the village of Sonoma has a charming square and some of the most beautiful wineries in Sonoma to tour nearby.
Tour the historic mission, the last of the missions built in California by Spanish missionaries. A little to the north, the castle at Ledson Winery & Vineyards in Kenwood is gorgeous.
Best time to do the Northern California Wine Country road trip
We can't really think of a bad time to visit the Napa Valley and Sonoma County. The region looks lovely any time of year, and there's plenty to see, do, eat, and drink, no matter when you visit.
Recommended road trip length
We suggest 5-7 days, more if you plan on touring the Sonoma coast as well. Even if you aren't a fan of wine, you will find so many fun things to do in Napa Valley and Sonoma County that the days will fly by.
Big Sur Road Trip
Length: 91 miles
Driving time: 2 hours and 15 minutes
Start point: Carmel-by-the-Sea
End point: San Simeon
We count ourselves fortunate that we can zip over to drive the Big Sur Coast any time we want. Big Sur is one of the most spectacular stretches of coast on the planet and the Big Sur road trip is an iconic California experience.
But Big Sur is so much more than the drive. It's a beautiful region well worth exploring at leisure. There are so many Big Sur attractions and points of interest you won't want to miss.
We've driven the stretch between Carmel and San Simeon numerous times in both directions. While it's enjoyable either way, you will get unobstructed water views (while you are driving) if you go north to south.
That said, you can always pull over, so that everyone, including the driver, can enjoy the views. So drive it whichever direction is convenient!
Big Sur Coast Road Trip Highlights
Just a few miles south of the quaint village of Carmel-by-the-Sea, stop at Point Lobos Natural Reserve, one of California's prettiest state parks.
Even if you have just a few hours, you can hike some of the most scenic Point Lobos hiking trails, featuring gorgeous views of the Pacific Ocean.
Garrapata State Park is underrated, but it's one of the wildest stretches of the coast, with hiking trails both on the ocean side and across Highway One, where you can hike up for panoramas.
Garrapata Beach makes for a beautiful walk. Trails at Garrapata State Park traverse the coastal bluffs and offer scenic overlooks. The short but superbly scenic Garrapata Bluff Trail is a must-stroll.
Next up is Bixby Creek Bridge, which clings to the cliffs right beside the ocean in a breathtaking kind of way. It's a popular spot for photos. Once you drive into the hills south of the bridge, park at the top for another stunning photo op of the scalloped coast of Big Sur.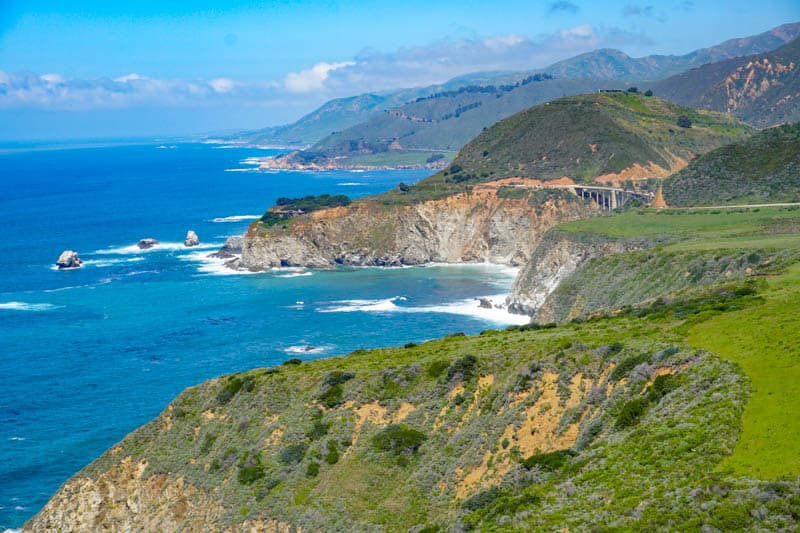 Take a guided tour of historic Point Sur Lightstation if one is being offered when you visit. If you brought bikes, Andrew Molera State Park is a great place to go biking, because it's one of the flatter parks. You can also go horseback riding in the park
Pfeiffer Big Sur State Park offers hiking trails through redwoods and other local flora, many by the side of Big Sur River. We love the hike to Pfeiffer Falls. Pfeiffer Beach is another must-stop, with its gorgeous natural arch and purple sand.
At Julia Pfeiffer Burns State Park, you can hike to the overlook for McWay Falls, the impossibly beautiful waterfall that falls onto a pristine beach. The falls can also be viewed from Highway One, but do so safely.
Limekiln State Park is our favorite Big Sur state park for hiking. The Limekiln Creek Falls Trail, a shaded trail through redwood forest, leads to a waterfall.
Or hike the Hare Creek Trail through the narrow canyon, or the Limekiln Trail, which leads to the old lime kilns that gave the park its name. We do all three trails when we visit, because they are all beautiful walks and not very long.
Continue to enjoy the beautiful vistas from on high until the road dips back down to sea level near Ragged Point. Stop at the Piedra Blancas Rookery to see the masses of elephant seals and tour Hearst Castle, set high on the hilltop at San Simeon, to conclude your epic trip!
Best time to do the Big Sur road trip
We suggest mid to late spring for great weather and wildflowers along the route. The hills of California get green just for a few weeks in spring and Big Sur looks its gorgeous best at that time. That said, you'll have spells of ideal weather in every season to do the Big Sur drive!
Just know that the coastal fog can obscure views in summer, fall may bring dreaded wildfires, and winter rains can cause mud slides. Always check weather and road conditions before you set off on your trip!
Recommended road trip length
We suggest 2-5 days for the Big Sur road trip: lean towards the longer side of the spectrum if you want to do some longer hikes or explore the state parks in greater depth, and to just enjoy the beauty of this magical place at leisure.
Planning a Big Sur drive? Check out our detailed day-by-day itinerary for a Big Sur road trip, with the best places to stop in Big Sur, plus suggestions for where to stay and eat!
California South Coast Road Trip
Length: 230 miles
Driving time: 5 hours and 10 minutes
Start point: Los Angeles
End point: San Diego
The California South Coast road trip offers lots to see and do in the short distance between Los Angeles and San Diego: beaches, gardens and museums, and theme parks.
We've included a few detours along the way, to Disneyland in Anaheim, Catalina Island, and the Temecula wine country.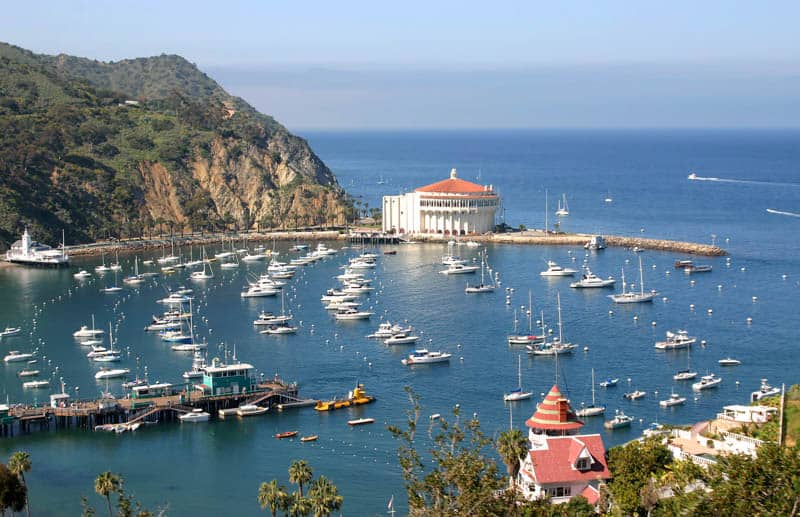 You can do this route in either direction. If you are traveling north to south, you can also extend the trip into Mexico if you wish (bring your travel documents): to Tijuana or Ensenada, or Baja's Valle de Guadalupe, the premier wine destination in Mexico.
California South Coast road trip highlights
From Los Angeles, drive to Anaheim to visit iconic Disneyland, the very first of the Disney theme parks and the only one built under the direct supervision of Walt Disney.
Of course, there have been numerous additions and modifications since it first opened in 1955. If you are visiting with kids, Disneyland will thrill them, but don't discount it as adults: we've had tons of fun visiting Disney parks as adults.
Next, head to Long Beach. En route, you can stop at Knott's Berry Farm, another popular theme park, if you wish. At Long Beach, tour The Queen Mary, a former ocean liner, visit the Aquarium of the Pacific, or enjoy the East Village Arts District.
At Long Beach, you can also catch the ferry to pretty Catalina Island. The ferry drops you off in Avalon, the major town, where you can stroll the waterfront, enjoy water activities, and tour Catalina Island Casino (a theater and ballroom, not a gambling place).
Now it's time to enjoy a series of quintessential Southern California beach towns. Enjoy swimming, surfing, snorkeling, and scuba diving.
Take in the surf culture in Huntington Beach. Explore the beautiful beaches at Crystal Cove State Park. Stroll an ocean view trail in Heisler Park or Crescent Bay Point Park in Laguna Beach.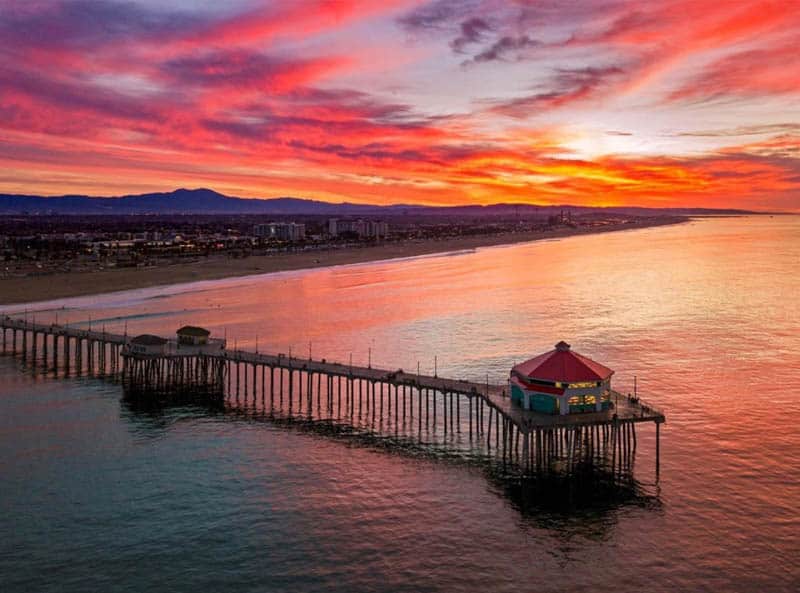 Next up: Dana Point, the southern tip of iconic California Highway One. If you are doing this road trip in the spring of a good bloom year, head inland to Lake Elsinore, to view the poppies on the hillsides in Walker Canyon, before traveling to the Temecula Valley.
Otherwise, continue down the coast to Oceanside, where you can drive inland to the Temecula Valley.
One of Southern California's premier wine country destinations, the Temecula Valley features beautiful vineyards, hot air balloon rides, and strollworthy Temecula Old Town, where you will find cute shops and galleries, great eateries, and excellent wine, beer, craft cocktails, and coffee.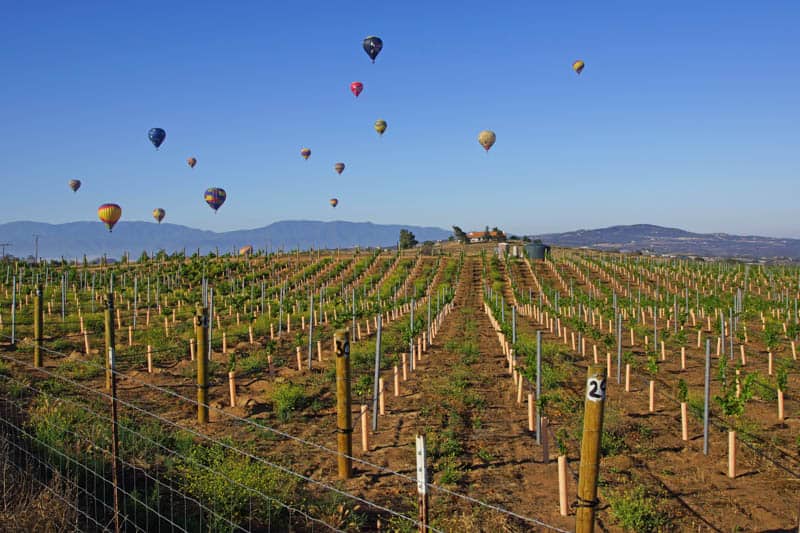 Carlsbad is home to Legoland, yet another popular California theme park featuring dozens of rides and attractions. If you enjoy birding, visit the Buena Vista Lagoon, where you can spot numerous species.
In the spring, the Flower Fields at Carlsbad Ranch, with acres of colorful ranunculus, are a must-visit.
Make a stop at Encinitas to tour the San Diego Botanic Garden before heading down to the La Jolla area. Torrey Pines State Reserve features beautiful bluff trails with water views. At the Gliderport, you can enjoy paragliding or hang gliding, or just watch.
Upscale La Jolla has many beaches to enjoy. You can also walk the waterfront path at La Jolla Cove to see La Jolla's famous sea lions. Stroll the Village, with its many shops and art galleries, and admire the murals.
San Diego represents the end of your trip, unless you plan to drive on to Mexico. The city boasts many beautiful beaches, the urban museum and garden complex of Balboa Park, lively neighborhoods, and delectable food and drink options.
Outdoor lovers will want to set aside a few hours to visit Cabrillo National Monument, which commemorates the first European landing on the US west coast. History buffs will want to visit Mission San Diego de Alcala, the oldest of California's 21 Spanish missions.
Best time to do the California South Coast road trip
You can do the California South Coast road trip any time of year. Winter may brings periods of rain or storms, so plan your trip around those days. In spring, enjoy wildflowers and the cultivated flower fields in Carlsbad.
Recommended road trip length
Allow 7-8 days for the itinerary as we have described it: there are so many places to stop along the way and so many classic California experiences to enjoy!
Central California Road Trip
Length: 94.9 miles
Driving time: 2 hours and 23 minutes
Start point: Paso Robles
End point: Pismo Beach
Home to some of the most charming towns in the state, the Central California coast and wine country makes for a fabulous California road trip, replete with beautiful walks and views, lively downtown wanderings, and great food and drink.
We've described the route as starting in Paso Robles and ending in Pismo Beach, but of course you can do it in the reverse direction as well, if you are traveling up or down the coastal route. Paso Robles is about a 3-hour drive from either San Francisco or Los Angeles via the freeways.
Central California Coast and Wine Country Road Trip Highlights
You'll start your Central California road trip in the wine country town of Paso Robles. Wine tastings (and olive oil tastings!) can be done downtown, or you can tour area vineyards.
Browse antique shops, art galleries, and boutique stores in downtown Paso Robles, enjoy the great eateries, and relax in the hot springs.
Drive CA Highway 46 westwards towards the ocean to Cambria, a charming coastal paradise along Highway One. There are numerous vineyards to enjoy along the way, so allow lots of time!
In Cambria, walk the ocean bluff trail at Fiscalini Ranch Preserve or the Moonstone Beach Boardwalk Trail. Stroll the main street, with its boutique stores and art galleries.
Just a few miles south of Cambria along Highway One, the tiny hamlet of Harmony, CA, is an excellent place to stop for some delicious ice cream or to enjoy a wine tasting with views of the rolling hills.
The small town of Cayucos offers a pristine sandy beach. You can surf, swim (if you don't find the water too cold!), or go tidepooling. If you enjoy murals, the tiny town of Cayucos is sprinkled with street art depicting local life.
Morro Bay is one of our favorite Central Coast towns. As avid birders, we love birdwatching from the water (on a boat tour) or walking the trails along the estuary or Sweet Springs Nature Preserve in Los Osos. Morro Rock, just offshore, looms over the town, and the waterfront is lively and has excellent seafood eateries.
A few miles south of Morro Bay, Montaña de Oro State Park is very much worth a visit. Walk the spectacular Bluff Trail at Montana de Oro for superb water views, views of unique rock formations, and the chance to spot whales and other marine life as well as birds.
Drive a few miles inland to San Luis Obispo, where you will find many fabulous restaurants in a walkable and fun downtown. Breakfast at Big Sky Cafe is an SLO must! Browse the many stores, and tour the Spanish mission. Just outside town, you will find lots of scenic vineyards to tour.
Next up are a pair of Central Coast beach towns: Avila Beach and Pismo Beach. In Avila Beach, photograph the long pier, treat yourself to some pampering at a local spa, check out the Point San Luis Lighthouse, and enjoy local wines.
If you visit in the winter months, do not miss the Monarch Butterfly Grove in Pismo Beach: the clusters of monarchs on the eucalyptus trees are an epic sight. Walk the pier, tour Dinosaur Caves Park, and stroll Pismo State Beach.
Best time to do the Central California Coast road trip
Any time of year works for the Central California coast and wine country, so go based on your interests and preferences. We've been in the winter for birds and butterflies, and in the spring because California looks lovely in late spring.
In summer, you may wake up to coastal fog, but it generally burns off by midday. The water may be too cold for swimming most of the year, so bring a wetsuit if you want to swim.
Recommended road trip length
If you can afford 6-8 days, you will be able to visit and explore several towns in the area. We generally go for about 10 days and it makes for a lovely break.
Route 66 California Road Trip
Length: 315 miles
Driving time: 5 hours and 50 minutes
Start point: Arizona-California Border
End point: Santa Monica
The iconic Route 66 is a must-drive at least once in your lifetime. The route starts in Chicago and goes west to Santa Monica on the Pacific Coast. Featuring both natural and man-made sights along the way, but mainly a unique drive through the desert, this route is a classic, for good reason.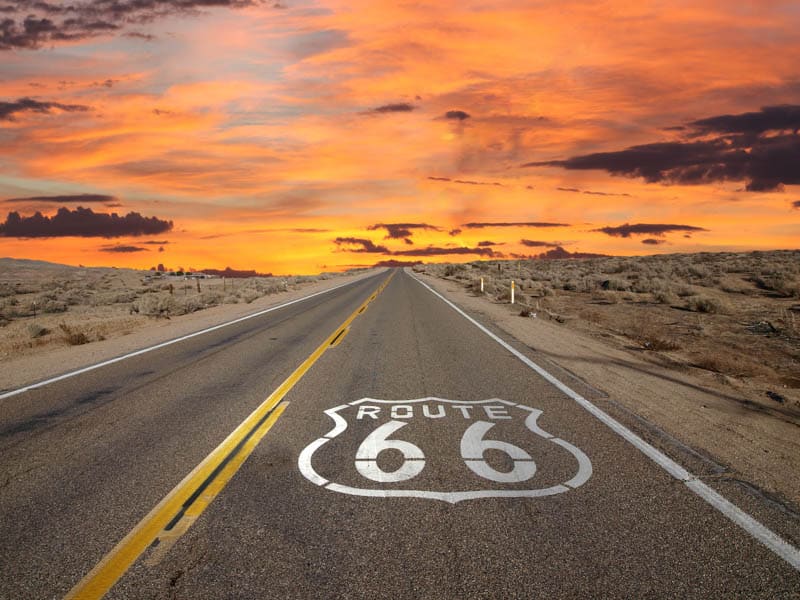 We flew into Las Vegas and then roadtripped Route 66 from the Arizona-California border to Santa Monica, and that's a great option if you just want to drive the California portion.
Route 66 is not marked on today's maps, so chart out your course before you head off on the trip.
Route 66 in California Road Trip Highlights
At the start of the drive, you will pass the ghost towns of Goffs and Essex, where you can take photos of the ruins. And some kitsch for which the route is famous: the Graffiti Corridor in Chambless and the Shoe Tree in Amboy. In Amboy, Roy's Cafe is one of the classic stops on Route 66, so get that photo of the sign!
Also in Amboy, hike to the top of Amboy Crater for great views of the surrounding landscape. You can also walk the rim before heading back down. The trail is completely exposed though, so you may want to avoid it during the day if you are doing the trip in the warmer months.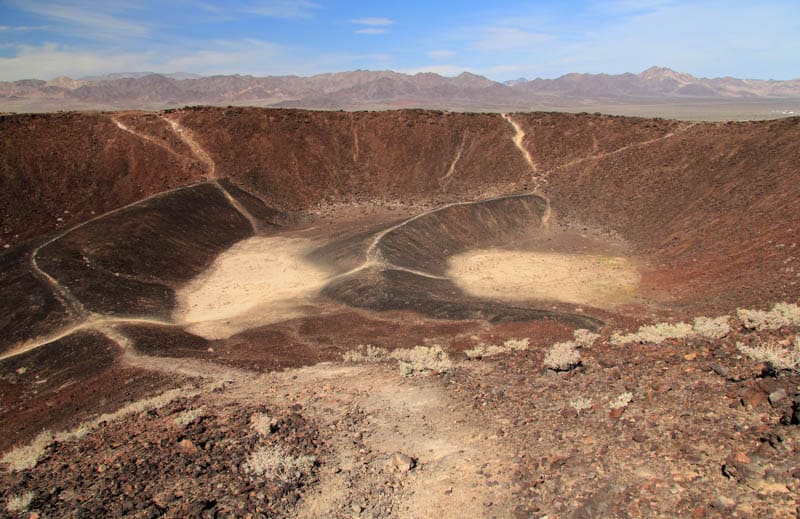 At Daggett, check out Pioneer Cemetery, and make the detour to the Old West themed town of Calico, which used to be a silver mining town back in the days. It's touristy, but a fun stop to see cowboys and pan for gold.
In Barstow, check out the Route 66 Mother Road Museum and the Mojave River Valley Museum to learn a little local history. Next up is Elmer's Bottle Tree Ranch, which contains rows of trees made of steel with bottles hanging from steel rod branches. Classic Route 66!
Want to stay in a wigwam? Check out Wigwam Motel in San Bernadino! You can also visit McDonald's Museum in San Bernadino, the site of the very first McDonald's Restaurant! At Rancho Cucamonga, stop to snap a photo of the Cucamonga Service Station, now a museum.
In Pasadena, one of our favorite SoCal destinations, tour The Huntington, a fabulous complex of several themed gardens, library, and art collection. Pasadena has a number of museums, a lively and walkable downtown, and great architecture. Drive the Colorado Street Bridge, and look for the Mile 11 Barstow marker.
In LA, visit the Broadway District to see the many old theaters. Stroll Rodeo Drive in Beverly Hills, tour the gardens at the Greystone Mansion and Gardens (reserve well ahead of time if you want to tour the interior), and take a trolley tour through the city.
Today, Route 66 ends at the end of the Santa Monica Pier, where you can snap a photo of the sign that says "The End of the Trail" to mark your completion of the legendary route.
Best time to do the Route 66 road trip
We recommend driving Route 66 in the cooler months of the year, since a lot of it is through the desert. Any time from late fall to spring works.
Recommended road trip length
We suggest 2-4 days for the California stretch of Route 66, since you will want to savor the history and enjoy the sights along the way.
Lassen and Mount Shasta Road Trip
Length: 229 miles
Driving time: 4 hours and 30 minutes
Start point: Redding
End point: Redding
In the northeastern part of California, you'll find some of the most spectacular hydrothermal features outside of Yellowstone at Lassen Volcanic National Park. This lesser visited national park, along with other natural wonders like the fourteener, Mt. Shasta, and beautiful waterfalls, make this road trip a must for nature lovers and outdoor enthusiasts.
You can drive to Redding to start this trip, but you can also fly into Redding from other major California cities, or fly into Sacramento and drive a shorter distance to Redding.
Mount Shasta and Lassen Volcanic NP Road Trip Highlights
Redding is a beautiful city in its own right. Check out the unique Sundial Bridge on the Sacramento River: it is both a suspension bridge and a huge sundial! Visit Turtle Bay Exploration Park, where you will find a museum, a wildlife center, and botanical gardens. Hike , or bike, the lovely Sacramento River National Recreation Trail.
From Redding, make your way to Lassen Volcanic National Park, where you can walk the boardwalk trail at Bumpass Hell or the sidewalk at Sulphur Works to see the fumaroles, mud pots, boiling springs, and steam hissing out of the ground.
You can also hike and bike, and enjoy water activities at the many lakes in the park. Lassen's dark skies mean that you can stargaze here at night. If you visit between fall and spring, you can snowshoe, go cross-country skiing, and enjoy snowplay.
Next, drive north to Subway Cave, where you can walk an underground trail through a lava tube!
Afterwards, head to McArthur-Burney Falls Memorial State Park, where you can walk the trail to get close to the one of the prettiest, most photogenic waterfalls in California.
Framed by moss-covered stone walls, the 129-foot waterfall is a truly majestic sight.
Continue your waterfalls chase with a stop at the picturesque McCloud Falls in the Shasta-Trinity National Forest. A round trip hike just under 4 miles takes you to all three lovely tiers of the waterfall. The hike is rated easy-moderate.
Magnificent Mount Shasta is a volcano, but it has not erupted since 1786. The 14,179-foot peak provides a majestic backdrop for the area, which offers numerous sights and adventures, from water activities at Lake Siskiyou to more waterfall-chasing to Mossbrae Falls and Hedge Creek Falls.
Castle Crags State Park comes up on your way south to Redding. A short trail takes you to a viewpoint from where you can snap photos of the beautiful granite cliffs. If you have the time, there are longer trails you can hike in the park.
At Shasta Lake, take a guided tour to explore the Lake Shasta Caverns National Natural Landmark. Accessed by boat and bus, the caverns contain gorgeous stalactites and stalagmites. View Shasta Dam, a 600-foot-tall awe-inspiring sight, and enjoy water activities at the lake, including boating and other water sports.
A few miles west of Redding, Whiskeytown Lake National Recreation Area is worth a visit for the day. Hike the James K. Carr Trail to Whiskeytown Falls, or do the trek to beautiful Boulder Creek Falls. Enjoy the beaches and the lakeside trails, fish, go boating, or stand-up paddleboarding.
Best time to do the Mount Shasta and lassen Volanic NP Road Trip
Unless you plan to visit specifically for winter activities, plan your trip for high summer. In the months of July and August, roads are most likely to be open, and you will be able to enjoy a full breadth of activities.
Recommended road trip length
We suggest 8-10 days to enjoy the trip as we've described it. The region is beautiful, if a little remote, and there are so many unique sights and experiences to enjoy!
Ready to plan your California road trip?
Book a rental car or rent an RV for your trip!
Book a hotel stay or read reviews on Tripadvisor.
Check out the best tours at places along your route!
Did you find this article informative? Pin it for later reference!