Napa Valley in November makes for a wonderful getaway. If you want to experience California's premier wine country destination in a less crowded, more relaxed time, plan a November visit.
With fall crush done and the weather still pleasant, Napa in November will charm you.
We've visited Napa Valley many times, but mainly in the summer. Until a couple of years ago, when we decided to visit Napa in November, to catch the fall colors.
Since then, November has become our favorite month to visit the valley: last year we did two quick getaways to Napa Valley in November, one at the start of the month for fall colors and one towards the end, to catch the holiday festivities!
While there is never a paucity of things to do in Napa Valley (whether you enjoy wine or not!), you can bask in the relative quiet and laid-back vibe in the valley in November, with lower prices on accommodations, easier to snag restaurant reservations, and relatively free-flowing traffic through the valley.
It's the perfect time to visit one of California's most romantic getaway destinations!
Napa is an easy drive from the SF Bay Area, and Napa Valley one of the easiest weekend getaways from San Francisco you can do.
With all the fall beauty that awaits you in Napa Valley, plus the chance to nosh on the valley's world-class fall food and wine, November is a wonderful time for a wine country getaway.
If you have the time, you can visit neighboring Sonoma County as well!
Considering a November visit to Napa Valley? Read on for the ultimate guide to Napa Valley in November!
Napa Valley November Weather
The weather in Napa Valley in November is mild and pleasant for the greater part. Temperatures generally range from the upper 50s to upper 60s during the day, and get down in the 40s at night.
Yes, you may see an occasional day of rain, and some days can be overcast, but more often than not you will have sun. Plus, November rain storms, if they happen, tend to be shorter and less intense.
Best Things to Do in Napa Valley in November
From viewing fall colors to enjoying the flavors of the season, here are the most fun things to do in Napa Valley in November!
Tour Napa valley to see fall color
Fall colors in Napa Valley tend to be at their vibrant best in the first half of November, although you may see color last well into the month.
We visited at Thanksgiving a couple of years ago and the valley was still ablaze in shades of yellow, orange, and red. But each year is different, so check color updates close to when you plan to visit.
Drive up and down the two main roads that run through the valley to look for color. There are places where you can pull over safely to take photos.
Silverado Trail, the older road, is more scenic and usually much less crowded than California Highway 29. But both roads are great for color. Also explore the smaller roads than connect the two main roads!
You will see the vineyards glow with color, but Napa Valley also has stunning fall foliage on trees. Some wineries have planted trees that change color in the fall, making for some dramatic displays.
Visit Beautiful Napa Valley Vineyards
Get up close to the colorful vines and trees by touring some of the most beautiful Napa Valley vineyards. Napa Valley is one of the most beautiful wine regions in California, and its wineries are showstoppers.
At Castello Amorosa Winery in Calistoga, you can walk up close to rows of vines. The Tuscan castle is picturesque as well, and you may even meet one of the resident peacocks.
Chateau Montelena, also in Calistoga, sports fall colors on trees that hang over a lake, making for beautiful photo ops.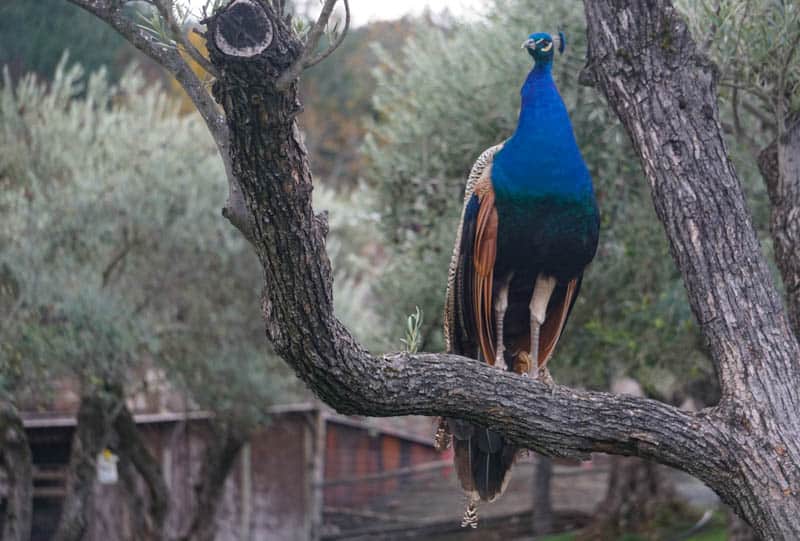 For Tuscany-like views of vineyards from a high-up vantage point, head to Artesa Winery in the south of the valley. Set high up on a hill, the winery offers spectacular views of surrounding vineyards from its grounds.
Plus, the sculptures and water features at Artesa are beautiful.
For another great photo spot in the south of the valley, visit the viewpoint that is home to the valley's famous Grape Crusher statue.
The viewing area here is a fabulous spot from which to photograph sunrises and sunsets, plus it's high up so you can capture the vineyards below as well.
Beringer Vineyards in Saint Helena looks stunning any time of year, and fall is no exception. We saw some persimmon trees here, with golden leaves and golden fruit!
And Far Niente Winery's driveway in Oakville, lined with gingko trees dressed in gold, is a favorite fall photo spot for Instagrammers.
If you are looking to do structured wine tastings, check out this highly-rated small group wine tasting tour through Napa Valley. The 6.5-hour tour transports you to three different wineries and includes a picnic lunch at a winery.
Book this tour now!

Or, if you are looking to do just a day trip, check out this popular tour designed for wine lovers that departs from San Francisco. It includes a stop at Castello di Amorosa, along with two other estate wineries. You'll ride in a charming replica of a San Francisco cable car. Tasting fees are included!
Book this tour now!
If you are spending a few days in the region, make sure to visit the most beautiful wineries in Sonoma as well!
Stroll Napa Valley towns
While Napa Valley's vineyards look beautiful in November, its towns aren't far behind when it comes to beauty. In the town of Napa in the south of the valley, stroll by the river to see fall colors and to spot birds.
In Saint Helena, the main street is lined with beautiful trees as well, and the mature specimens at the bridge turn a beautiful sunshine yellow. This town has a more quaint, small-town-America feel, and is a pleasure to wander.
In Yountville, walk Washington Street, the main street that runs through the little town. It looks absolutely stunning, lined with mature trees that turn to a blazing orange at peak.
The walk is picturesque, meandering over bridges and by vineyards, and punctuated with art installations.
Walking Yountville's main street is one of our favorite things to do in Napa Valley, no matter the time of year.
In the north of the valley, Calistoga's charming downtown is also a pleasure to stroll, with small shops and galleries.
Taste Napa Cabernets in November
November to April is cabernet season in the Napa Valley.
There are lots of wineries in Napa Valley that produce cabernet sauvignon, so you will be spoiled for choice when it comes to tastings.
We love Stag's Leap Wine Cellars, Chateau Montelena, and HALL Wines.
Most Napa Valley wineries offer tastings in an outdoor setting, on a terrace or a patio, or amidst gardens. So you can enjoy your tasting while soaking in the sun, or, in the evening, by the warmth of patio heaters.
Savor seasonal menus at napa Valley Restaurants
Eating fabulous food is of course one of the best reasons to go to Napa Valley, and the valley's chefs design their menus to capitalize on seasonal bounty.
Expect November menus to feature hearty soups and stews, meats with rich sauces, and winter vegetables and fruit like butternut squash, apples, and Brussels sprouts.
Indulge your sweet tooth with the flavors of the season: try pumpkin spice croissants, apple Danish, or macarons in fall flavors at Bouchon Bakery in Yountville.
Or try the decadent chocolate mousse cake at Sweetie Pies in downtown Napa: it pairs beautifully with red wine!
Many restaurants are open Thanksgiving Day, and offer special menus. But they may have shortened hours, so call ahead if you want to eat at a particular restaurant.
Make reservations for all meals if reservations are accepted: tables tend to fill up way ahead of time.
Soak in mineral Hot springs in Calistoga
In the north of Napa Valley, the town of Calistoga is famous for its mud baths and mineral springs. What could be better than a long leisurely soak in a mineral spring on a brisk November day?
The natural mineral waters at Calistoga are supposedly therapeutic, but we will settle for deeply relaxing!
Baths at Roman Spa offers couples' soaks, perfect if you are on a romantic couples getaway.
Calistoga Spa Hot Springs has a tranquil setting in downtown Calistoga, and offers four outdoor geothermal pools.
The Bathhouse at Spa Solage features multiple geothermal pools at varying temperatures.
Go ballooning over Napa valley
Want to admire Napa Valley's fall colors from way up high? These highly-rated hot air balloon rides take off from Yountville on clear mornings.
From the air, you have magnificent views of the vineyards below, and the surrounding mountain ranges.
If winds are favorable, the balloon goes higher, and you may even be able to see San Francisco to the south and the Sierras to the east.
Although the departure time is really early in the day, adventurous visitors won't mind the early wake-up call on vacation! In November, you will see the sun rise as you glide down to land.
Book your Napa Valley Hot Air Balloon Ride here!
Enjoy Napa Valley's Film festival in November
Napa Valley's annual film festival, billed as an immersive film, food, and wine experience, occurs in mid November.
The five-day event is hosted by Cinema Napa Valley and showcases independent filmmaking at different venues across the valley, along with the celebrated food and wine of the region.
Celebrated Napa Valley chefs offer film-inspired cooking demonstrations and food tastings, and sommeliers offer wine tastings and impart knowledge about the valley's wines.
You can also chat with the filmmakers at festival parties and discussions.
Get more information here.
Join holiday celebrations in Napa Valley in November
The later part of November sees holiday events and celebrations kick off across the valley.
Napa Valley towns (and some vineyards) host tree lightings. The city of Napa hosts a Christmas Parade at the end of November, and Yountville hosts Holidays in Yountville, with activities and performances for kids and adults alike.
Starting around Thanksgiving (or even earlier), Napa Valley towns are dressed up in twinkling holiday lights and decorations, and shopping areas like downtown Napa and V Marketplace in Yountville are lively, with holiday music and shopping events.
Bundle up and stroll the main streets after dark to take in the festive atmosphere.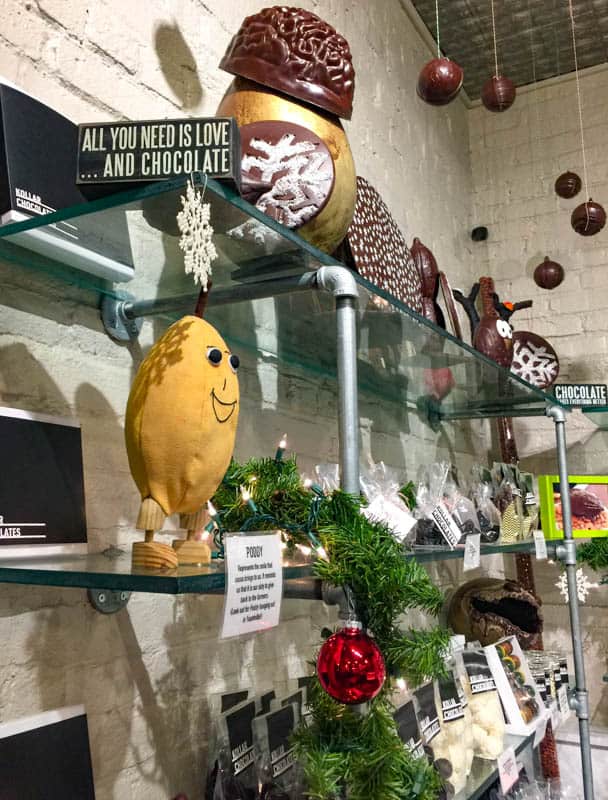 Where to stay in Napa Valley in November
Each of Napa Valley's towns offers a unique ambience and location.
Yountville is upscale (and expensive!), and is mid valley. Calistoga, in the north of the valley, offers a more rustic feel. Saint Helena, also mid valley, has oodles of old world charm. And Napa, in the south of the valley, is a cultural hub, with a range of accommodations.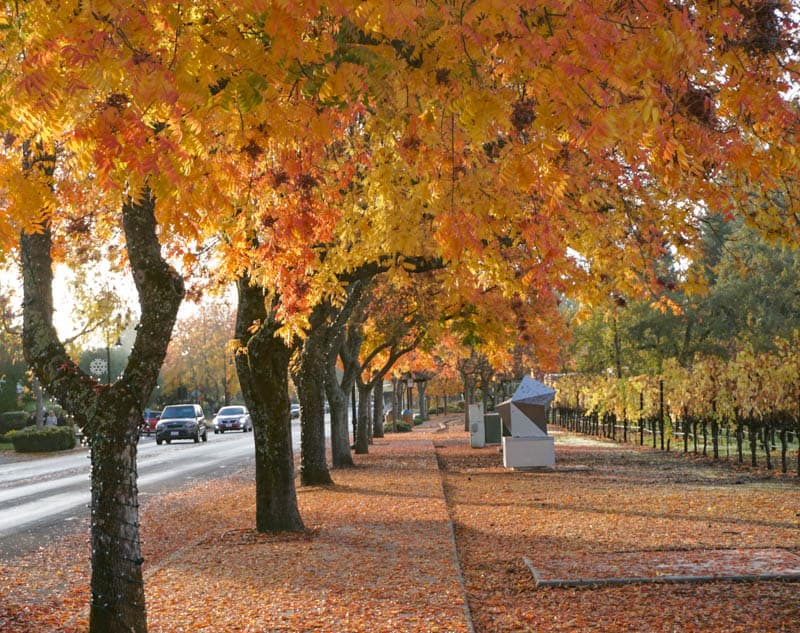 Also, since Napa is very much a tourist destination, you will find tons of accommodation choices here, from resorts to hotels and inns to B&Bs. And, of course, you have lots of options if you prefer vacation rentals.
Napa Vacation Rentals
This Spanish bungalow is located close to downtown Napa. The 800-square-foot home has two bedrooms and one bath, and has air-conditioning. There is an outdoor dining area and a hot tub. Furnishings are pretty and comfortable.
Book a stay here!
This secluded wine country getaway is located about a leisurely 15-minute drive from downtown St. Helena. The studio Tuscan guesthouse, on a private vineyard, is 650 square feet, and features a wraparound balcony with vineyard views. There is a full kitchenette.
Book a stay here!
This fabulous Craftsman-style home in northern downtown Napa has two bedrooms and one bath, and features modern wine country decor and boutique hotel amenities. Enjoy the spacious light-filled interiors and the lovely gardens and outdoor spaces.
Book a stay here!
Looking for more detailed information on accommodation options? Check out our article on the best places to stay in Napa Valley!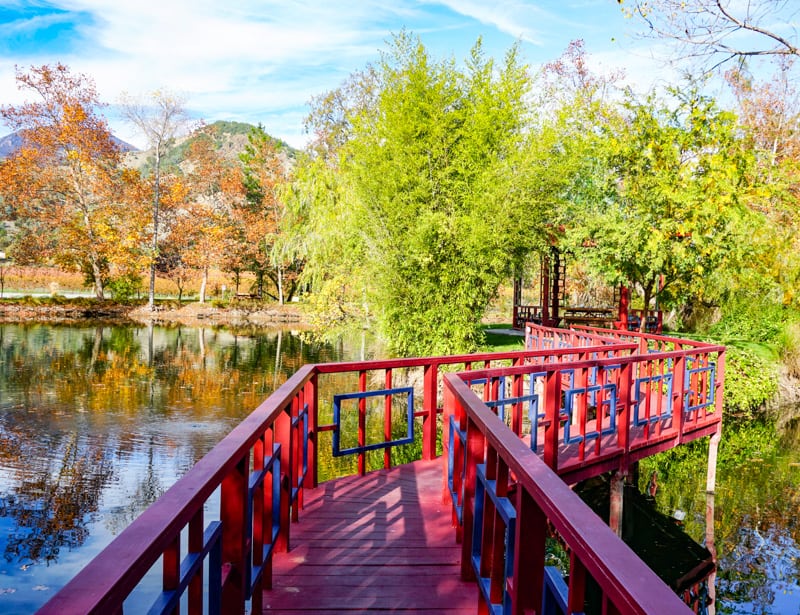 Napa Valley Hotels
Archer Hotel is located in downtown Napa, walking distance to tasting rooms, restaurants, and shops, and to Uptown Theater. Rooms have high ceilings and a sitting area and are well-appointed. Some rooms have private balconies. Book a stay here!
Bardessono Hotel and Spa in Yountville makes for a luxurious splurge choice. Public spaces inside and outside are a dream. Spacious suites are furnished exquisitely and come with fireplaces and private balconies. Bathrooms are decadent. Enjoy a pampering treatment at the onsite spa and relax by the rooftop pool. Book a stay here!
Wine Country Inn Napa Valley in Saint Helena is located near the Culinary Institute of America and the Robert Louis Stevenson State Park. Rooms are spacious and well-furnished, and some rooms have mountain or vineyard views and some have private balconies. Book a stay here!
The Francis House in Calistoga is listed in the National Register of Historic Places. Beautifully restored, the luxurious property features a serene heated outdoor pool, garden, and fire pit, and makes for a lovely stay in the north of Napa Valley. Guest rooms are elegantly furnished and beds rated super comfy. Book a stay here!
Where to Eat in Napa Valley in November
Try Farmstead in Saint Helena. The restaurant is housed in a large barn with super high ceilings, and the menu is classic California farm-to-table cuisine.
We have eaten at Farmstead numerous times and never been disappointed with either the food or the service.
Another place we love is Mustards Grill, billed as a deluxe truckstop. The sweet corn tamales and the adult cheese sandwich are delicious.
Leave room for dessert: the lemon-lime meringue tart is legendary. The restaurant is located in Yountville.
If you want fabulous Italian, head to Oenotri in downtown Napa. Everything we have tried here has been excellent. The wood-fired pizza is arguably the best in the valley, the pastas are rich, and the soups ultimate comfort.
Chef Thomas Keller's Bouchon Bistro is a Michelin starred French bistro in Yountville. Enjoy steak frites, boudin blanc, or a croque madame with truffle.
Bistro Jeanty is another popular French bistro in Yountville: we love their famous tomato soup in a bread bowl!
What to Wear in Napa Valley in November
Jeans and boots are acceptable attire in the late fall and winter, paired with dressy sweaters or smart jackets. Add a scarf for extra oomph and coziness.
Pack dark jeans for a more formal look for evening meals, and one glam outfit if you plan on attending a cultural event or have a booking at a posh restaurant.
Plan on dressing in layers, so if you get unexpected extra warm or extra cool days, you are prepared.
And throw in some rain gear as well, just in case!
Pack dressy flats or wedge heels for exploring in and around town and comfortable walking shoes for daytime hikes and vineyard walks. And bring sun protection!
Did you find this article informative? Pin it for later reference!